14/06/2015 :: Eleventh Sunday in Ordinary Time
Baptism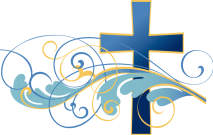 Congratulations to :
Lucy Quinn
who was baptised recently.
We welcome Lucy into the Christian Community
Rest In Peace
We Pray for
Paddy Connors,
Ardnagrove
who died on Tuesday.
Sincere sympathy to his family.
May he rest in peace.
Anniversaries
Please pray for the following for whom Mass will be offered

June

Sat. 13th 7pm
Marty Fallon
Sun. 14th 9am
People of the Parish
12pm
People of the Parish
Tues. 16th
No Mass in Ballinderreen
Wed. 17th 9am
John, Catherine, Susan & Jimmy O'Connor
Thur. 18th 10am
Mass
Fri. 19th
No Mass—Wedding
Sat. 20th 7pm
Ellen Lee [1st Anniversary] Also remembering her husband Pakie
Sun. 21st 9am
Willie & Anne Huban, Knockaculleen, [Anniversary]
12pm
Noel O'Sullivan,Carnamadra, [5th Anniversary]
Last Sunday's Collection
€1,210 A sincere 'Thank you' for your generosity and support. All the money collected in the weekend collections goes towards the maintenance and upkeep our Parish and Churches.
Seamount Past Pupils Reunion
Seamount Past Pupils Reunion Will take place in Seamount College on
Saturday 27th June '15.
For further details contact 091 637431
Ballinderreen Community Childcare and Education Centre
Invitation to Share in the celebration of Ballinderreen Community Childcare and Education Centres' 10th birthday June 14th from 3- 5 pm In Ballinderreen Creche. All Welcome. Barbeque, Bouncy Castle & Obstacle Course, Horseshoe throwing Competition for Mums & Dads, Ice Cream Cones, Face painting, Nail Art and lots more fun! All events free. Everyone Welcome
Chair Yoga
Chair Yoga Every Friday in the Pastoral Centre, Kinvara, 12pm—1pm. Re-energize the body through movement, breathing and meditation. Suitable for the elderly and people with limited mobility. For more information, contact Kirsty at 087-9410435
GOLF for LADIES
INTRODUCTION to GOLF for LADIES
Gort Golf Club Wednesday 17th June at 7pm. All welcome. Come along, fun night.  Any queries contact Lady Captain Siobhan Forde on 086 3904137.
Gort Resource Centre
Family Support Drop in will be held in the Gort Resource Centre on Tue. 30th  of June 10-12pm. This free service is available fortnightly to any families who need advice, support or advocacy. If you have any queries please contact us on 091630902
Carron / New Quay Scheme
Carron / New Quay Scheme require a General Operative for the New Quay Area. Duties will include Landscaping and Maintenance.  19.5hrs per week.  Applicant must be in receipt of a Social Welfare payment and be on the live register for a minimum of one year.  You can email carronnewquayce@yahoo.com or contact the Supervisor directly on mobile 086-6477413.
Parish Office
Parish Office Opening Hours:
| | | |
| --- | --- | --- |
| Tuesday & Wednesday | Ballinderreen | 9.30am—12.30pm |
| Thursday & Friday | Kinvara | 9.30am—12.30pm |
Phone no. 086-8577644