Baptism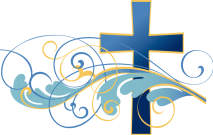 Congratulations to :
Fionnan Lahiff
who was baptised recently.
We welcome Fionnan into the Christian Community
31/05/2015 :: The Most Holy Trinity
ANNIVERSARIES:

Please pray for the following for whom Mass will be offered
We Pray for Paddy McCormack, Birmingham & Cartron Kinvara R.I.P., who died recently.
Funeral arrangement to be confirmed at a later date.
Funeral Mass for Fintan Muldoon R.I.P. in St. Colman's Church Sat. 6th June at 11am

May

Sat. 30th 7pm
Kathleen O'Meara O'Donnell who died in New York recently
Sun. 31st 9am
People of the Parish
12pm
Margaret Quinn, Gortnaclough, [1st Anniversary]

June

Tue 2nd 7pm
Ballinderreen
Wed 3rd 9am
Ballinderreen
Thurs. 4th 10am
Tommy & Mary Mitchell
Fri. 5th 10am
People of the Parish
Sat. 6th 7pm
Paul & Julia Gill, Cahermore, [Anniversary]
Michael John Fahy & dec. family members, Moy
Peter & Kathleen Keane, Carnamadra, [Anniversary]
Sun. 7th 9am
People of the Parish
12pm
People of the Parish
Last Sunday's Collection
€1,170 A sincere 'Thank you' for your generosity and support. All the money collected in the weekend collections goes towards the maintenance and upkeep our Parish and Churches.
Parish Envelopes
New Parish (weekly collection) envelopes are being distributed this weekend and you can start using them from now on. Thanks for your help and co-operation.
Concert at New Quay Church
Lismorahaun Singers together with Mikrokosmos Choir from Bologna, Italy will be in Concert at New Quay Church on Monday 1st June at 8pm.  Tickets €10 available at the door.
Esker Annual Novena
Esker Annual Novena—Tue. 2nd June—Wed. 10th June. Daily sessions 8am, 10am, 4pm, 6pm, 8pm, & 10pm. Sunday Sessions—8am, 10am, 12 noon, 4.30pm, 6pm, & 8pm.
Lough Derg
Lough Derg—Bus Leaving Renmore Church Fri. 5th June, returning Sun. 7th June. Dept. Maldron Hotel, Oranmore at 7.35am on 5th June. Cost approx. €100 for Island and Bus. Contact Renmore Parish— 091 769338 / 091 753763 / 086 4073192
Doorus N.S. Pitch development
Doorus 5k family walk/cycle on 7th June. Starting at Doorus Church at 10am. Refreshments will be provided afterwards in Doorus school. €10 per family in aid of Doorus N.S. Pitch development fund.
Ceili & Craic
Ceili & Craic —Sun. 31st May, Raheenwoods, Athenry in aid of Galway Parkinsons. Music by Peter Parons Band. Adm. €5 including door prize.
Seamount College Parents Council
Seamount College Parents Council would like to sincerely thank all parents and everybody who supported the recent Pitch Development fundraiser. Thanks to your support, the Fashion Extravaganza was a huge success and all of the €11,000 raised will be used for development of new pitches and sports facilities
Parish Office
Parish Office Opening Hours:
| | | |
| --- | --- | --- |
| Tuesday & Wednesday | Ballinderreen | 9.30am—12.30pm |
| Thursday & Friday | Kinvara | 9.30am—12.30pm |
Phone no. 086-8577644
The Meaning of Marriage
Meaning of Marriage Newsletter Issue 5 19 April 2015