29/11/2015 :: 1st Sunday of Advent
Baptism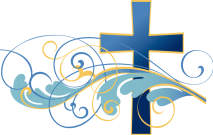 Congratulations to :
Tom Slattery & Dylan Keane
who was baptised recently.
We welcome Tom & Dylan into the Christian Community
Anniversaries
Please pray for the following for whom Mass will be offered

November

Sat. 28th 7pm
Michael John Keane
Deceased members of the Tannian family, Killina
Maureen Quinn Caheravoneen, [Anniversary]
Sun. 29th 9am
Tom Fahy and deceased family members, [Anniversary]
Mary Ellen & Tom O'Dea, [Anniversary]
12 noon
Mass

December

Tue. 1st 7pm
Ballinderreen
Wed. 2nd 9am
Ballinderreen
Thurs. 3rd 10am
People of the Parish
Fri. 4th 10am
Mass

Sat. 5th 7pm
Michael & Kathleen Tully, [Anniversary]
Sun 6th 9am
Deceased members of the Brann Family
Michael Curtin [2nd Anniversary]
12 noon
Mass
Last Sunday's Collection
€1,655.00
A sincere 'Thank you' for your generosity and support. All the money collected in the weekend collections goes towards the maintenance and upkeep our Parish and Churches.
Communion
Please walk up on the right and down on the left to ease congestion
Parking, St. Colman's Church Kinvara
For Health & Safety reasons, please do not park along the wall to the left hand side of the barrier. Thank You.
Monthly Sick Calls
Fr. David will visit the sick and housebound on Wed., Thurs. & Fri.
St Joseph's Church Choir practice
Practice for St Joseph's Church Choir for Christmas program every Wed. night at 8:00 pm in the church. New members welcome. Just a desire to sing is all that is required
Loose change / coppers
A basket will be left at the front of the altar in all Churches at all Masses next weekend for your loose change / coppers, if you wish to contribute. All proceeds will go to St. Vincent de Paul & Trocaire.
Please Note
Church gate collections are to be taken up after Mass.
The New Kinvara 'Young at Heart' Social Club
will be opening on Mon. 30th Nov. 2pm-4pm in the parish meeting room at St. Joseph's Church.
Carron New Quay Community Employment Scheme
Are seeking an Office Administrator. Duties: Answering telephone, Accounts, Payroll, Email. Criteria: In receipt of Unemployment Benefit for a year or more. Hours per week 19.5. The office is in New Quay, Co. Clare. Immediate start. Email: carronnewquayce@yahoo.com or telephone 086-6477413.
Galway Hospice Christmas Tree Ceremony
All are invited on Sun., 6th. Dec. at 5pm on the grounds of Galway Hospice. Light a candle in memory of your loved one. Santa Claus in attendance. Refreshments afterwards in Galway Hospice.
Pope John Paul 11 Award
Congratulations to Seamount College pupils
Eimear Deignan (Ardrahan),
Chloe Glynn (Kinvara),
Neysa Killeen (Ballinderreen),
Eadaoin Earley (Gort) &
Victoria Aritz (Kinvara)
on the receipt of their medals for parish involvement.
Galway Pro Life talk
by Paddy Manning and Kate Bopp of Family & Life in the Westwood Hotel, Galway on Mon. Nov. 30th at 7:30pm in the Harriet suite. All welcome!"
Console Annual Christmas Celebration of Light
remembering loved ones lost to suicide. Sun. 29th Nov. at 3.30pm St. Augustine's Church, Galway
The Alzheimer Café
is a free monthly gathering. Anyone affected by dementia is welcome to attend. Guest Speaker will give an Information session on "What is Dementia and how is it diagnosed?" Flannery's Hotel Galway Thurs. 3rd Dec. 2pm- 4pm. For more information contact: Maureen Mannion 086 8211540.
Parish Office
Parish Office Opening Hours:
| | | |
| --- | --- | --- |
| Tuesday & Wednesday | Ballinderreen | 9.30am—12.30pm |
| Thursday & Friday | Kinvara | 9.30am—12.30pm |
Phone no. 086-8577644