06/09/2015 :: 23rd Sunday in Ordinary Time
Baptism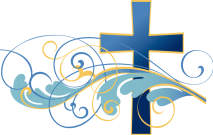 Congratulations to :
Ciara Callanan,
Alex & Faye Carroll,
Roisin Landy and
Jerry Murphy
who were baptised recently.
We welcome Ciara, Alex, Faye, Roisin and Jerry into the Christian Community
Anniversaries
Please pray for the following for whom Mass will be offered

September

Sat. 5th 7pm
Mary & Thomas Shaughnessy & Paddy & Una Sullivan, [Anniversary]
Deceased members of the O'Connor & Forde family, Parkroe
Sun 6th 9am
Michael Mahon, Geeha, [Anniversary]
Stephanie Scanlon, [Anniversary]
12pm
People of the Parish
Tue. 8th 7pm
Ballinderreen
Wed. 9th 9am
Ballinderreen
Thur. 10th 10am
People of the Parish
Fri. 11th 10am
Mass
Sat. 12th 7pm
Sean Keane, Caheravoneen, [Anniversary]
Bartley & Mary-Ann, Linnane, Caheravoneen, [Anniversary]
Sun. 13th 9am
Patrick & Agnes O'Connor, Traught
Mattie, Jack & Agnes Quinn
12pm
John Joe & Peggy O'Dea & Joseph Bugg, [Anniversary]
Last Sunday's Collection
€1,615.00 A sincere 'Thank you' for your generosity and support. All the money collected in the weekend collections goes towards the maintenance and upkeep our Parish and Churches.
Eucharistic Adoration
The Adoration Committee of Galway Diocese is developing it's Diocesan Team. Information meeting in the Cumasu Centre, Doughiska Rd. Sat. 12th Sept. 11am. See poster in Church for further details
Concert of Choral music
Featuring: Marine Institute Singers & the Boeing Employees Choir, Seattle. St. Nicholas Collegiate Church Galway, Sat 12th Sept 7.30pm. Adm. free
Toddie Byrne Bursary
Kinvara & District Credit Union invites any of its members who are seeking a place on a full time third level course to apply for the €1,000 bursary that will be awarded again this year in honour of the late Toddie Byrne. Application form & full details can be obtained from the Local Credit Union office before Closing date 28th Sept.
6 week Rustic Cooking Course
Starting Tue 8th Sept. still has a few places available. Learn how to make more inexpensive & delicious meals in a jiffy. Call 091 630902 to book a place
The Marguerite Brady School of Reflexology
invite you to partake in our Accredited Diploma in Classical& African Reflexology. Commencing  Oct. 17th & 18th in Loughrea. Course is one weekend per month from Oct. to June with Dec. free. Limited to 8 students.
Contact Marguerite Brady on 0860356970 or email us on africanreflexology@gmail.com
Kinvara Swimming Club
Registration takes place Tue. 8th Sept 8pm-9pm in Community Centre.  Please note there is no longer a bus service running.  Children must be age 6 to join.
Clare Bus
[new Trading name of Clare Accessible Transport] – your local bus service, open to the entire community will be holding their annual Church Gate collection in Kinvara on 12th & 13th Sept.  All donations are gratefully received & go towards retaining existing essential services. Return Kinvara to Gort service every Friday – for details. Call 061 924 375, LoCall 1890 687 287, or text 086 8188 182 with your travel queries & we will call you back.
Kinvara GAA Club
Kinvara GAA Club are holding an Open Evening re:-  Pitch Development Project on Sept 25th @ 7:30pm , St Josephs Kinvara N.S. Hall. See the plans & get a status update, be in the know.  Kids Art Competition 'Your Kinvara GAA of the Future' results on the night also.
Good Luck
Conor Whelan, Colm Callanan and all the lads on the Galway Team !
Referees Prayer
Before we take the field we pray,
Save us from abuse today.
Save us from disgruntled fans,
From bottles, toilet rolls and cans.
Give my legs the speed to keep the pace,
For the middle of the park is a lonely place.
When the game is over if disaster looms,
Guide us safely to the Dressing Rooms.
Protect my linesmen true and tall,
Let their eyes be sharp for the "off the ball."
To the lads in the dug out seething and fumin',
Remember lads we're only human.
Protect my umpires with their coats so bright,
Let their greens be green and their whites be white.
Let their eye and their vision be straight and true,
Let their errors, if any, be small and few.
And when at last our time is o'er.
And we're waiting at St.Peter's door,
He'll say "come in lads" with eyes full of glee,
"For your hell was on earth,
you're the Referee."
Come on Galway!
Parish Office
Parish Office Opening Hours:
| | | |
| --- | --- | --- |
| Tuesday & Wednesday | Ballinderreen | 9.30am—12.30pm |
| Thursday & Friday | Kinvara | 9.30am—12.30pm |
Phone no. 086-8577644