01/05/2016 :: Sixth Sunday of Easter
Baptism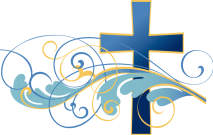 Congratulations to :
Erin Waters
who was Baptised in Ballinderreen last week.
We welcome Erin into the Christian Community
Rest In Peace
We Pray for
Bridget Hughes,
nee Curtin, Roo Demesne (sister of James)
who died recently in the U.K.
Sincere sympathy to her family.
May she rest in peace.
First Holy Communion Dates

Ballinderreen Saturday 7th May at 11am
Northampton N.S. Saturday 14th May at 12noon
Doorus N.S. Saturday 21st at 11am
St. Joseph's N.S. Saturday 28th at 11am
Anniversaries & Intentions
Please pray for the following for whom Mass will be offered

April 2016

Saturday 30th 7pm
Kinvara [St. Joseph's]
Gertrude Green, [Months Mind]
Paddy Joe & Ellen Connolly, Main St. [Anniv]
Ann Whelan, [Anniv]
Miko Moroney & Kathleen O'Donoghue, [Anniv]

May 2016

Sunday 1st 9am
Doorus
People of the Parish
Sunday 1st 10.30am
Ballinderreen
Paddy Donohue, [Months Mind]
Paddy Fordham, Tyrone, 2nd [Anniv]
Mary Fahy, Townagh, [Anniv]
12 noon
Kinvara [St. Colman's]
Pa Whelan, Carnamadra, [6th Anniv]
John Kilroy, [Anniv]
Margaret Rose McKay (nee Cairney, sister of Hugh), [1st Anniv]
Tuesday 3rd 7pm
Ballinderreen
Thomas Linnane, Pullough, [Anniv]
Wednesday 4th 11.45am
Ballinderreen
Blake Manor Nursing Home
Sunday 8th May
National GAA Club Day
Ballinderreen
*Please note*
No 10.30am Mass in Ballinderreen Church.
Mass will be celebrated in
Ballinderreen GAA Pitch at 10.30am
Thursday 5th 10am
Kinvara [St. Joseph's]
People of the parish
Friday 6th 10am
Kinvara [St. Joseph's]
Mass
Saturday 7th 7pm
Kinvara [St. Joseph's]
Joe Keane, Cartron, [Months Mind]
Deceased members of the Kavanagh Family, Clonasee
Nora, Patrick & Elizabeth Forde, [Anniv]
Sunday 8th 9am
Doorus
People of the Parish
12 noon
Kinvara [St. Colman's]
Finton Muldoon 1st [Anniv] &
Nephew Martin Muldoon & deceased family members.
Last Sunday's Collection
Kinvara: €1,150
Ballinderreen: €808.59
Thank you for this and also to those who returned their Easter Dues, your generosity is very much appreciated.
Cemetery Mass
Drumacoo: Saturday 11th June at 7.30pm
Dates for other Cemetery Masses in both parishes to follow
St Colman's Cell
An afternoon pilgrimage to 
St Colman's Cell
in Slieve Carran,
Sunday 1st May at 3.00pm:
Stations of the Cross at the gates to the national park and arriving at St Colman's Cell where Mass will be celebrated.
The way to the site will be sign posted. More info. 091635164.
Holy Land Pilgrimage
Oct. 2nd—10th with Fr. Rob McNamara. Contact Veronica at 087-0639919 or Marian Pilgrimages at 01-8788159
Ballinderreen Parish Pastoral Council
Meeting Tuesday May 3rd at 7.30.
Darkness into Light – Kinvara
7th May  at 4.15am
Kinvara, will host its second Darkness into Light 5k walk/run.
At 4.15 am from St .Joseph's N.S.
In aid of Pieta House, the Centre for Prevention of Suicide & Self-harm.
This is a national & international symbolic fundraising event for Pieta House; walking or running from darkness to light to give HOPE.
Register at Colm Callanan FitClub, Kinvara 30th April 12noon to 2pm or anytime online at  www.pieta.ie.
More details: dilkinvara@kinvara.com .
Check Darkness into Light Kinvara on Facebook or follow us on twitter @DILKinvara.
Ballinderren Feels Good
Healthy Minds… Healthy Bodies… Healthy Clubs 
The launch of Ballinderreen Feels Good will take place on Lá na gClub—8th May. The day will begin with Mass at 10.30am on the pitch grounds (please wear appropriate clothing). This will be immediately followed with the official launch of the healthy Club Project; Lots of fun activities taking place throughout the day! More info. Relating to the Healthy Club will be available on site.
Ballinderreen Community Centre …
… are delighted to announce that Dermot Byrne (Donegal),
Steve Cooney (Australia) & Pierre Schryer (Canada) will perform in concert on Sat. 14th May at 8:00 pm. Also featuring on the night will be local accordionist Conor Connolly & piper Pádraic Keane, TG4 Young Musician of the Year 2011. Adm €15.00 (€12.00 concession) on 085 1743916 or on www.ballinderreen.com
Kinvara locals – Road to Hope team.
A Big 'Thank You': To all who contributed to the Road To Hope collection last Sunday. A total of €700 was raised.
Annual Cuckoo Fun Run
Sun. 1st May as part of Fleadh na gCuach. .
Kinvara Community Games (KCG)
Reminder Mon. May 2nd in GAA Pitch. Registration commences at 12 noon & events start at 12.30pm. Full list of events available on the KCG Facebook page. The committee would like to thank you for your continued support. Recent Church Gate collection raised €633 which goes directly to the running of the events. Looking forward to seeing you all there.
Coole Harmonies Choir, Coole Music Youth Orchestra and Sonic Strings
Present a concert in Kinvara
Community Centre, Sunday, May 1st, 6pm – part of the Cuckoo Fleadh.  All welcome!  €5 at the door.
The Alzheimer Café
is a free monthly gathering and anyone affected by dementia is welcome to attend. This month Dr. Elizabeth Weathers will give an information session on "Meaningful Living with Dementia". Menlo Park Hotel Galway, Thurs. 5th May, 2pm – 4pm. For more information contact: Maureen Mannion 086 8211540.
Diabetes
Do you have Type 1 Diabetes? Join us for a free Patient Education Evening, Mon. 16th May 6pm—9pm, Croí Heart & Stroke Centre, Moyola Lane, Newcastle. Booking essential—www.croi.ie/type1 or call 091-544310.
Farm Plastic Collection
Taking place in your local mart in the coming weeks. Phone FRS Athenry on 091-844551 for further details
Ballinderreen Lotto
No's 7,9,10,18.
No winner.
3 match 3's John Coen, Sean Corcoran & Sean Moylan. This weeks jackpot is €3,100 and draw will take place in Jordan's Sat 30th . "Early Bird Winner" was Katherin Curtin…Congrats Katherin & thanks everyone for your continued support. You can still join the yearly subscription .. Never too late !
Kinvara Lotto
No's 5,17,23,24.
No jackpot winner.
2 match 3's Paddy Joe Keane and Daragh Kelly.
Sellers prize Paul O'Shaughnessy. Promoters prize Tommy Maguire. €3,400 next week in Conoles bar
Loop Hearing Aid System
This system is now installed in St. Colman's Church, Ballinderreen, St. Colman's Church, Kinvara and St. Joseph's Church, Kinvara. However, this system will not be available in St. Kieran's Church, Doorus as the Church is too small for it to be effective.

In order to avail of this facility please switch your Hearing Aid to the 'T' position.
Induction loop systems are invaluable in assisting hearing aid users to understand spoken language, particularly in situations where there is background noise. Hopefully, this will be of great benefit to all hearing aid users.
 
PARISH NEWSLETTER
*****PLEASE NOTE: ALL NOTICES FOR THE PARISH NEWSLETTER MUST BE EMAILED TO THE PARISH OFFICE BEFORE 12 NOON ON THURSDAYS*****
Communion
Please walk up on the right and down on the left to ease congestion
Parking, St. Colman's Church Kinvara
For Health & Safety reasons, please do not park along the wall to the left hand side of the barrier. Thank You.
Please Note
Church gate collections are to be taken up after Mass.
Parish Office
Parish Office Opening Hours:
| | | |
| --- | --- | --- |
| Tuesday & Wednesday | Ballinderreen | 9.30am—12.30pm |
| Thursday & Friday | Kinvara | 9.30am—12.30pm |
Phone no. 086-8577644