21/08/2016 :: 21st Sunday in ordinary time
Baptism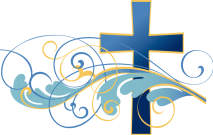 Congratulations to :
Elle Quinn , Kilcolgan,
Erin Walsh , Ballinderreen
Robyn Murphy , Kinvara
&
Joshua Barry , Kilcolgan
who were Baptised recently.
We welcome Joshua, Robyn, Erin and Elle
Leaving Cert Students
Congratulations to all students who received their results during the week, we wish you the best over these days of waiting and decision making.
May the Holy Spirit direct Their footsteps, their paths,
their hearts and their needs now and always. Amen
Rest In Peace
We Pray for
Benny Kelly, Convent Park, Kinvara who died during the week.
Sincere sympathy to his family.
May Benny Rest In Peace
Anniversaries & Intentions
Please pray for the following for whom Mass will be offered

August 2016

Sat 20th 7.00 pm.
Kinvara [St. Joseph's]
Sean Broderick, Carlow [5th Anniv]
Sunday 21st 9am
Doorus
People of the Parish
Sunday 21st 10.30am
Ballinderreen
Mary Flaherty, [2nd Anniv]
Leo Kealy, 2nd [Anniv]
12 noon Mass
Kinvara [will be celebrated on the Pier]
Michael & Bridget Brogan, [Anniv] & deceased members of the Brogan Family.

PLEASE NOTE: THERE WILL BE NO 12 NOON MASS IN ST. COLMAN'S CHURCH ON SUNDAY 21ST

Tuesday 23rd—7pm
Ballinderreen
People of the Parish
Wednesday 24th—9am
Ballinderreen
Mass
Sunday 28th —10.30am
Ballinderreen
Maura Burke, Tyrone 10th [Anniv]
Martin Flanagan, Ballycleara & deceased members of the Flanagan, Linnane & Shaughnessy families.
Kathleen, Patrick & Gerry Gallagher & Caroline Loughlin, [Anniv] Ballyshannon.
Thursday 25th—10am
Kinvara [St. Joseph's]
Mary O'Loughlin, Main Street, [Anniv]
Friday 26th
Kinvara [St. Joseph's]
NO MASS—WEDDING
Saturday 27th 7pm
Kinvara [St. Joseph's]
Michael Hynes, Leeha South, [Anniv]
Mike, Mary & Jack Burke & deceased members of the Burke family & Frank Lees
Ellen & Pat Lee, Funchion
Deceased members of the O'Connor & Forde family, Parkroe
Sunday 28th 9am
Doorus
Michael Mahon Geeha & Stephanie Scanlon [Anniv]
Last Sunday's Collection
Kinvara: €1,164.14
Ballinderreen: €532.74

All the money collected in the weekend collections goes towards the maintenance and upkeep our Parish and Churches.
When life gives you a hundred reasons to cry
show life that you have a thousand reasons to Smile
Prayer for Fine Weather
Lord, at this critical time for saving hay and other crops, we ask for the gift of fine weather so that harvest time this year may be a time of thanksgiving and joy in every community
Ballinderreen Lotto
8,9,24,26. No winner . 2 lucky dips. Kieran Shiel & Tom Keary . This week's jackpot is €4,700, draw will take place in O'Donoghues Sat. 20th 
Parochial House
On Tue. 23rd  Aug. at 7.30pm in the Acorn Centre there will be an opportunity to hear from the committee charged with looking into the future of the parochial house. The meeting is open to all interested parishioners.
Drumacoo Cemetery Committee
require volunteers to help make a safe path to St. Sourneys Well, next Wed. 6pm-8pm. Please bring along pickaxe, forks & barrow.
Lost & Found
A small brown purse with a sum of money in it was found recently around Ballinderreen Church. Contact Catherine at the Parish Office 086-8577644
Ballinderreen Pier Family Fun Day & Fundraiser
Sponsored Eddy Island to Arran Pier Swim, Fun Run, Junior Rounders, Crab Fishing, BBQ & Family Fun Day. Sun. 28th Aug. Fun begins at 11.30am. All sponsorship & donations will go towards the Maura Burke Memorial Fund, that has raised both funds and awareness for Cancer Care West. This year marks the 10th Anniversary of Maura's passing. Volunteers required to help out on the day. Food donations, salads etc also welcome! Contact Vivienne 086-3016365
The Irish Pilgrimage Trust: Would like to thank the people of Ballinderreen for supporting their recent Church gate collection, €170 was raised
Kinvara Lotto
No's 3, 15, 19, 27. No jackpot winner. 6 match 3's. Paddy Barry, Niall Mc Mahon, Breda McCormack, Noel Bermingham, Catherine Cronin and Margaret c/o Johnny Donoghue. Promoters prize Joe Keane. Sellers Prize juvenile pub squad team. Next week's draw in Pier Head for jackpot of €5,000.
The 2016 Cruinniu na mBad Mass
will take place on Sun 21st August at 12 noon at the Pier Head – The Mass will be in Irish. PLEASE NOTE: THERE WILL BE NO 12 NOON MASS IN ST. COLMAN'S CHURCH, KINVARA ON SUNDAY 21ST
Kinvara's New Community Radio
Kinvara FM, will have it's next online broadcast during the weekend of Cruinniú na mBád Festival on 20th and 21st August 2016. For information, contact Catherine Dunne on 086 815 7074 or by email at cathy@icatch.ie.
Kinvara Parish Youth Choir
Youth Choir rehearsals start on Wednesday August 25th, 7pm—8pm in the Parish Centre. New members welcome, boys and girls from fourth class to leaving cert. Contact Maeve on 087-6685775
Always wanted to volunteer overseas?
Looking for a course about global social injustice? Learn more at the Viatores Christi (VC) – Information & Recruitment Session, Wednesday 24th August 2016 at 8pm in Galway Diocesan Pastoral Centre, Newtownsmith, Galway or on Saturday 27th August at 11am at VC HQ, 8 New Cabra Rd., Phibsboro, Dublin 7 OR Tel. 01 8689986  apply@viatoreschristi.com www.viatoreschristi.com  ALL WELCOME!
www.protectgalwaybay.com
Information Meeting. Park Lodge Hotel, An Spidéal. Monday 22nd August at 8pm. The Marine Institute has applied for a 35 year lease off of Spiddal in Galway Bay for an offshore electricity generating station. Please come along to learn more about what is happening in Galway Bay. www.protectgalwaybay.com
Cura
Now have a new Faceook page which can be found at www.facebook.com/curacares & www.facebook.com/curaparentsupport. Helpline 1850 622 626. All services are free and confidential.
Kinvara and District Credit Union
Invites any of it's members who are seeking a place on a full time third level course to apply for the €1,000 bursary that will be awarded again this year in honour of the late Toddie Byrne. Application form and full details can be obtained at the Credit Union Office. Closing date for applications—Friday 30th September 201
Coeliac Hosts
Available on Table in front of the Altar
Car Parking in Ballinderreen Church grounds
Please do not block the exits in the Church Car Park
Loop Hearing Aid System
This system is now installed in St. Colman's Church, Ballinderreen, St. Colman's Church, Kinvara and St. Joseph's Church, Kinvara. However, this system will not be available in St. Kieran's Church, Doorus as the Church is too small for it to be effective.

In order to avail of this facility please switch your Hearing Aid to the 'T' position.
Induction loop systems are invaluable in assisting hearing aid users to understand spoken language, particularly in situations where there is background noise. Hopefully, this will be of great benefit to all hearing aid users.
 
PARISH NEWSLETTER
*****PLEASE NOTE: ALL NOTICES FOR THE PARISH NEWSLETTER MUST BE EMAILED TO THE PARISH OFFICE BEFORE 12 NOON ON THURSDAYS*****
Communion
Please walk up on the right and down on the left to ease congestion
Parking, St. Colman's Church Kinvara
For Health & Safety reasons, please do not park along the wall to the left hand side of the barrier. Thank You.
Please Note
Church gate collections are to be taken up after Mass.
Parish Office
Parish Office Opening Hours:
| | | |
| --- | --- | --- |
| Tuesday & Wednesday | Ballinderreen | 9.30am—12.30pm |
| Thursday & Friday | Kinvara | 9.30am—12.30pm |
Phone no. 086-8577644