13/11/2016 :: 33nd Sunday in ordinary time
Baptism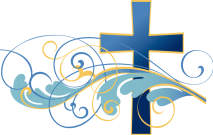 Congratulations to :
Lewis Smyth, Lisheeneenaun, Kinvara
who was Baptised recently.
We welcome Lewis into the Christian Community.
Rest In Peace
We Pray for
Joe Kelly,
Dublin, father of Deirdre Burke, Ballinderreen who died recently.
May Joe Rest In Peace.
Anniversaries & Intentions
Please pray for the following for whom Mass will be offered

November 2016

Sat 12th 7.00 pm.
Kinvara [St. Joseph's]
Martin Forde, Killina, [Anniv]
Deceased Members of the Tannian Family, Killina
Pete Callanan, Northampton, [Anniv]
Teresa & Denis Flannery, Dublin, [Anniv]
Sunday 13th 9am
Doorus
Bridie Linnane, Nogra, [1st Anniv]
Mary, Padraic & Anthony Quinn, [Anniv]
Miko Fahy, Nogra, [Anniv] & deceased members of the Fahy family
Ambrose McNulty, Nogra, [Anniv]
Sunday 13th 10.30am
Ballinderreen
John Day, Ballinderreen, [2nd Anniv]
John & Mary & Patrick & Ann Silk, Lisheeneenaun, [Anniv]
Walter (Wally) Thornton, Brothers of Charity, Mulrook
John Kelly & deceased members of the Kelly family & Phillip Morrissey, Killeenaran, [Anniv]
12 noon
Kinvara [St. Colman's]
Mass
Tuesday 15th 7pm
Ballinderreen
Remembrance Mass: for all deceased members, family & friends of Ballinderreen Parish
Wednesday 16th 9am
Ballinderreen
Mass
Thursday 17th 10am
Kinvara [St. Joseph's]
Mass
Friday 18th 10am
Kinvara [St. Joseph's]
Mass
Sat 19th 7.00 pm.
Kinvara [St. Joseph's]
Tom McCormack 2nd Anv.
David Callanan, Caherglissane, Anv.
Gertrude, Dr. Francis, Dr.Vivian & Dr. Frank Greene, Kinvara
Kevin & Estie Sexton, Main St. Anv.
Sunday 20th 9am
Doorus
Mass
Sunday 20th 10.30am
Ballinderreen
Paddy Linnane, Drumacoo, Months Mind
Karen Day, Tyrone, Anv.
Gerald Quinn, Mulrook
12 noon
Kinvara [St. Colman's]
Tilly Leech, Loughcurra, Month's Mind
John & Bridget Quinn, Ballybuck, Anv.
Christmas Mass Bouquets
Now Available in the Parish Office
Communion Enrollment Ceremony
FIRST COMMUNION ENROLEMENT MASSES

St. Joseph's N. S.
Sat. 26th Nov. 7pm St. Joseph's Church
Doorus N.S.
Sun. 27th Nov. 9am
Ballinderreen N.S.
Sun. 27th Nov. 10.30am
Northampton N.S. Sun. 27th Nov. 12 noon St, Colman's
Last Sunday's Collection
Kinvara: €1,393.95
Ballinderreen: €1,165.77
A sincere 'Thank you' for your generosity and support.
All the money collected in the weekend collections goes towards the maintenance and upkeep our Parish and Churches.
Rememberance mass for deceased of the past year
Ballinderreen: Tuesday 15th November at 7pm
To have a family member or close friend who died outside the parish included in the Mass ceremony please contact the parish office, preferably before Nov. 10th
Christmas Concert Ballinderreen Church
Kiltullagh Community Choir—Sat. 3rd Dec. 8pm to 10pm. Tickets €10, on sale in the Acorn Centre after Mass this Sunday. Advance Purchases Only. Contact Mary Maloney 085-7219832 or Claire Burke 087-1304114. Doors from 7.30pm. ALL WELCOME
Kinvara's 'hidden' church
Public meeting Mon. 14th Nov. 8pm in the Courthouse: Regarding St Coman's Church, often referred to as Kinvara's 'hidden' church. guest speakers, Marion Coady, St Coman's Mapping Project, Anne Carey, Archaeologist and John Britton, Civil and Structural Engineer. Refreshments provided. All Welcome
Drumacoo Cemetery Committee
Will hold a meeting in the Acorn Centre on Wed. 16th Nov. at 9pm. All Welcome.
Road Traffic Victims Memorial Service
World Day of Remembrance for Road Traffic Victims Memorial Service: Sun. Nov. 20th, Salthill Hotel, at 2pm. Adm. Free. Please RSVP to Catherine by Fri. 12th Nov. 087-2027034 or email: cflaherty@rsa.ie
Ardrahan Church
Will hold a concert of Music and Musings on Friday 11th November at 8.00pm, Entry by donation with proceeds going to the Church Fund and Syrian War victims. All welcome and bring a cushion!
Christmas Pilgrimage
to the Holy land 2016: (Last Remaining Seats) from 20tth – 28th December 8 nights. Taking in Bethlehem, Jerusalem (Mount of Olives, Garden of Gethsemane, Last Supper Room and Calvary), Mount Tabor, Cana, Nazareth, Jericho, Dead Sea and Sea of Galilee. Ex Dublin. Price €1,374 pps. Contact James Treacy 061-921470 or 0860572216
Dates for your Diary for 2017
COMMUNION


Doorus N.S;. Sat 27th May, 11am, Doorus Church
Centenary Commemoration
of the 1916 Rising: A commemorative sculpture titled "Death Begets Life" dedicated to the memory of the 1916 Rising will be unveiled by The Cathaoirleach of Galway County Council, Councillor Michael Connolly Sat. 19th Nov. at 3:30 pm Ballinderreen GAA Club. Refreshments in the Community Centre afterwards. All welcome
Ballinderreen Community Centre
AGM: Wed. 16th Nov. 9:00 pm, Community Centre. All are welcome.
Ballinderreen N.S. Parents Association
Cake Sale: Ballinderreen N.S. Parents Association. Sun. 13th, Acorn Centre, straight after Mass.
Cards night
continues every Wed for the month of Nov. 7.30pm till 8.30pm.
Ballinderreen Singing Circle
Tue 15th Nov at 8pm. New comers very welcome.
Ballinderreen Juvenile Hurling Club
AGM: 8.30pm
Thurs. 17th Nov. Community Centre. All Welcome!
Kinvara Playground Face Lift
Table Quiz: in aid of Kinvara Playground Face Lift. Fri. 18th Nov. at 9pm in the Merriman. Help on the night would be greatly appreciated. Contact Hilary on 087-9860077
Blake Manor Nursing Home
Sale of Work: Sat. 26th Nov. from 1pm – 3pm. Lots of lovely homemade gift ideas. Refreshments will be served. All Welcome. All funds raised is for "Blake Manor Residents Comfort Fund"
NCBI
Have you got a few hours to spare weekly? National Council of The Blind Ireland Charity Shop, The Square, Gort are looking for volunteers and would greatly your help. Please call into the shop or contact Rachael on 087-1394343.
Marie Keating Foundation
Marie Dempsey, Community Information Nurse, with the Marie Keating Foundation: will be in Gort Cancer Support Centre, Thurs. 17th Nov. 11am to 4pm.  Marie will give a presentation on 'Your health : Your choice' at 11.30am and will be available to speak to people afterwards on an individual basis. All are welcome.
Ballinderreen Lotto
No's 4,28,31,32… No winner.. One match 3 John Joe Shields.. This weeks jackpot is €5,900 & draw will take place in Rafterys Sat 12th
Kinvara Lotto
No's 18,19,27,28.  No jackpot winner.  1 match 3 – Deirdre Moriarty, Mountscribe. Sellers – Juvenile pub squad. Promoters – Triple A.
Kinvara FM
Is pleased to announce that you can now listen to it on the internet every Saturday and Sunday from 12 noon to 8pm. The Saturday Vigil Mass from St Joseph's Church can now be heard every Sunday at 12 noon on 92.4 FM. Please pass on this news to those in the community who are unable to attend Mass.
Items at the back of Church
You are welcome to take, free of charge, the prayer cards and religious magazines etc. left at the back of the Churches (except the Irish Catholic, which has to be paid for).
Coeliac Hosts
Please indicate to Priest or Minister of Holy Communion as you receive.
Car Parking in Ballinderreen Church grounds
Please do not block the exits in the Church Car Park
Loop Hearing Aid System
This system is now installed in St. Colman's Church, Ballinderreen, St. Colman's Church, Kinvara and St. Joseph's Church, Kinvara. However, this system will not be available in St. Kieran's Church, Doorus as the Church is too small for it to be effective.

In order to avail of this facility please switch your Hearing Aid to the 'T' position.
Induction loop systems are invaluable in assisting hearing aid users to understand spoken language, particularly in situations where there is background noise. Hopefully, this will be of great benefit to all hearing aid users.
Notices for the Parish Newsletter
The deadline for notices for the Parish Newsletter is 12 noon on Thursday. Community notices are welcome when there is space, and if suitable for a Church newsletter. Please try to keep them as brief as possible. Notices of a commercial nature cannot be included in the Newsletter.
Communion
Please walk up on the right and down on the left to ease congestion
Parking, St. Colman's Church Kinvara
For Health & Safety reasons, please do not park along the wall to the left hand side of the barrier. Thank You.
Please Note
Church gate collections are to be taken up after Mass.
Parish Office
Parish Office Opening Hours:
| | | |
| --- | --- | --- |
| Tuesday & Wednesday | Ballinderreen | 9.30am—12.30pm |
| Thursday & Friday | Kinvara | 9.30am—12.30pm |
Parish office phone no. 086-8577644