27/11/2016 :: 1st Sunday of Advent
Baptism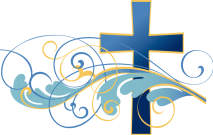 Congratulations to :
Zach Quinn, Ballinderreen
and
Heidi Mellett, Woodmount, Ballinderreen
who were Baptised recently.
We welcome Heidi and Zach into the Christian Community.
Anniversaries & Intentions
Please pray for the following for whom Mass will be offered

November 2016

Sat 26th 7.00 pm.
Kinvara [St. Joseph's]
Michael John Keane, Cartron, Anv.
Phyllis Walsh (Conroy) Mayo & Kinvara who died recently
Sunday 27th 9am
Doorus
Michael Curtin, Doorus 3rd Anv.
Sunday 27th 10.30am
Ballinderreen
Mickie Hynes, Newtown, Anv.
Stephen Ryan, Kilcolgan, 2nd Anv.
Mary & Michael O'Toole, Aran, Anv.
12 noon
Kinvara [St. Colman's]
Bertie O'Connor, Ballybuck & Essex, 2nd Anv.
Mary Ellen & Tom O'Dea, Newtown, Anv.
Tuesday 29th 7pm
Ballinderreen
Mass
Wednesday 30th 9am
Ballinderreen
Mass

December 2016

Thursday 1st 10am
Kinvara [St. Joseph's]
Bridget O'Connor, Leeha South & deceased family members
Friday 2nd 10am
Kinvara [St. Joseph's]
Mass
Sat 3rd 7.00 pm.
Kinvara [St. Joseph's]
Kathleen & Michael Tully, Kinvara, Anv.
Sunday 4th 9am
Doorus
Mass
Sunday 4th 10.30am
Ballinderreen
Hugh & Betty Martyn, Tyrone, Anv.
Paul Connolly, Parkroe, Anv.
Michael Shiels, Killeenaran, Anv.
Deceased members of the Kealy Family
12 noon
Kinvara [St. Colman's]
People of the Parish
Christmas Mass Bouquets
Now Available in the Parish Office
Communion Enrollment Ceremony
FIRST COMMUNION ENROLEMENT MASSES

A Big Welcome to all the girls and boys who are here for their First Holy Communion Enrolment Mass.

St. Joseph's N. S.
Sat. 26th Nov. 7pm St. Joseph's Church
Doorus N.S.
Sun. 27th Nov. 9am
Ballinderreen N.S.
Sun. 27th Nov. 10.30am
Northampton N.S. Sun. 27th Nov. 12 noon St, Colman's
Last Sunday's Collection
Kinvara: €1,514.30
Ballinderreen: €832.28
A sincere 'Thank you' for your generosity and support.
All the money collected in the weekend collections goes towards the maintenance and upkeep our Parish and Churches.
Children's Christmas Choir Doorus
Practice Fri. 2nd at 7pm. Contact Teresa 087-2449745
24 hour vigil of Adoration
Church of the Assumption and Saint James Claregalway 24 hour vigil of Adoration: will take place on Wed.7th Dec. from 10.00am & will close with Mass on Thurs. 8th Dec. at 11.00a.m. The vigil is in Solidarity with all those affected by suicide. Refreshments will be available throughout the Vigil in Cairdeas. All welcome.
Esker Healing Mission
Mon 5th to Fri 9th December. Daily 10am, 5pm, 7pm & 9pm. All welcome. 
Ceoltóirí an Doirín
Christmas session Sun. 4th Dec. 6:00 pm in the Community Centre. Music, song & dance followed by refreshments. All welcome to this free event.
Christmas as Concert Ballinderreen Church
Kiltullagh Community Choir—Sat. 3rd Dec. 8pm to 10pm. Tickets €10 Advance Purchases Only. Contact Mary 085-7219832 or Claire 087-1304114. ALL WELCOME
Christmas Pilgrimage to the Holy land 2016
(Last Remaining Seats) from 20tth – 28th December 8 nights. Ex Dublin. Price €1,374 pps. Contact James Treacy 061-921470 or 0860572216
Pieta House MISNEACH
Nourishing Hope: Sun. 27th Nov. Augustinian Church Galway at 3.30pm.  For people who have been bereaved by suicide to reflect and celebrate the lives of people they've lost, also for people who can celebrate that they have worked through the issues that had brought them to a point of suicide but who can now move forward in a more hope-filled future"
RHS Home Care
are now recruiting new Healthcare Assistants in your area. Potential applicants must have the required Fetac/QQI level 5 (two modules completed care skills and care of the older person). Please email CV to jobs@rhshomecare.ie or call Aoife on 090 66 25988
Blake Manor Nursing Home
Sale of Work: Sat. 26th Nov. from 1pm – 3pm. Lots of lovely homemade gift ideas. Refreshments will be served. All Welcome. All funds raised is for "Blake Manor Residents Comfort Fund"
CHY2 Forms
Thanks to all those who completed and returned their CHY2 forms. The deadline has been extended to 4th Dec for anyone who still has one to return.
Lunch Club
The next sitting of 'Ballinderreen Lunch Club', Fri. Dec. 2nd at 1pm in Ballinderreen Community Centre.  All members of community and friends welcome. Help greatly appreciated. Contact Laura 0857893385 or Mary 0879444898 t.
Christmas Light Show
Kinvara Pier, Sat. 3rd Dec. 6pm (weather permitting!) Refreshments for adults! And of course children, Joins us for lots of fun and games.
1916 Rising commemorative sculpture
A commemorative sculpture: was unveiled on the grounds of Ballinderreen GAA Club last Sat. It is dedicated to the memory of the 1916 Rising. Designed & sculpted by Kieran Kearney, Kiks Forge, Ballinderreen, it is a permanent tribute to the events of 1916 and your are invited to visit it.
Parish Food Appeal for SVP
From now until Tue. Dec. 20th non-perishable food may be left into Ballinderreen church or parish office for distribution by SVP to the less well off before Christmas.
Christmas Cake-Sale
Ballinderreen Pastoral Council Christmas Cake-Sale: Dec. 11th after Mass. Donations of cakes, puddings, jams and pickles welcomed! Please support.
Ballinderreen Community Centre
will host renowned Nashville Producer & Singer/Songwriter Jim Rooney in concert with Arty McGlynn & Mick Daly Sat. 10th Dec. 8:00 pm. Tickets €15 (€12 concession) on 085 1743916
Kinvara Christmas Fair
will be held on 3rd/4th & 10th/11th Dec. from 11am-6pm in the Community Centre. Crafts, Food, Music and more. Please come and join us.
Dates for your Diary for 2017
COMMUNION


Doorus N.S;. Sat 27th May, 11am, Doorus Church
Film Night
Tuesday Dec. 13th Acorn Centre at 7.30pm. 'The Best Exotic Marigold Hotel' Starring Judy Dench, & Maggie Smith
A funny, moving and inspirational movie!
Kinvara Lotto
7,14,29,30.  No online winners.  No Match three winners.  3 lucky Dips, Liam Conole, Kinvara. Rubi, from Gort and Katie O'Grady (c/o Enda Linnane).  Promoter was Johnny Donoghue. No Sellers as lucky dip.  Next week – Tully's, €6,400
Ballinderreen Lotto
No's No winner. 2 lucky dips. Angela Connolly & Lisa & Christopher Mc Tigue. This weeks jackpot is €6,100 and draw will take place Sunday27th 
Kinvara FM
Is pleased to announce that you can now listen to it on the internet every Saturday and Sunday from 12 noon to 8pm. The Saturday Vigil Mass from St Joseph's Church can now be heard every Sunday at 12 noon on 92.4 FM. Please pass on this news to those in the community who are unable to attend Mass.
Items at the back of Church
You are welcome to take, free of charge, the prayer cards and religious magazines etc. left at the back of the Churches (except the Irish Catholic, which has to be paid for).
Coeliac Hosts
Please indicate to Priest or Minister of Holy Communion as you receive.
Car Parking in Ballinderreen Church grounds
Please do not block the exits in the Church Car Park
Loop Hearing Aid System
This system is now installed in St. Colman's Church, Ballinderreen, St. Colman's Church, Kinvara and St. Joseph's Church, Kinvara. However, this system will not be available in St. Kieran's Church, Doorus as the Church is too small for it to be effective.

In order to avail of this facility please switch your Hearing Aid to the 'T' position.
Induction loop systems are invaluable in assisting hearing aid users to understand spoken language, particularly in situations where there is background noise. Hopefully, this will be of great benefit to all hearing aid users.
Notices for the Parish Newsletter
The deadline for notices for the Parish Newsletter is 12 noon on Thursday. Community notices are welcome when there is space, and if suitable for a Church newsletter. Please try to keep them as brief as possible. Notices of a commercial nature cannot be included in the Newsletter.
Communion
Please walk up on the right and down on the left to ease congestion
Parking, St. Colman's Church Kinvara
For Health & Safety reasons, please do not park along the wall to the left hand side of the barrier. Thank You.
Please Note
Church gate collections are to be taken up after Mass.
Parish Office
Parish Office Opening Hours:
| | | |
| --- | --- | --- |
| Tuesday & Wednesday | Ballinderreen | 9.30am—12.30pm |
| Thursday & Friday | Kinvara | 9.30am—12.30pm |
Parish office phone no. 086-8577644