18/09/2016 :: 25th Sunday in ordinary time
Baptism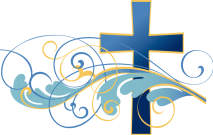 Congratulations to :
Lauren MacMahon, Moy Road
who was Baptised recently.
We welcome Lauren into the Christian Community.
Anniversaries & Intentions
Please pray for the following for whom Mass will be offered

September 2016

Sat 17th 7.00 pm.
Kinvara [St. Joseph's]
Benny Kelly, Convent Road [Months Mind]
Sunday 18th 9am
Doorus
John O'Sullivan [8th Anniv]
Sunday 18th 10.30am
Ballinderreen
Martin (Mattie) Moran, Cartron [Anniv]
Mary Vesey, Parkroe
Edward & Nora Fitzgerald, Ballinderreen [Anniv]
12 noon
Kinvara [St. Colman's]
Mattie, Jack & Agnes Quinn, Crushoa [Anniv]
Tuesday 20th 7pm
Ballinderreen
People of the Parish
Wednesday 21st 9am
Ballinderreen
Mass
Thursday 22nd 10am
Kinvara [St. Joseph's]
People of the Parish
Friday 23rd 10am
Kinvara [St. Joseph's]
Seamount opening of the Year Mass in St. Joseph's
Saturday 24th 7pm
Kinvara [St. Joseph's]
Geraldine McInerney [10th Anniv]
John Joe & Peggy O'Dea & Joseph Bugg [Anniv]
Sunday 25th 9am
Doorus
Patrick & Agnes O'Connor, Traught [Anniv]
Sunday 25th 10.30am
Ballinderreen
Pat & Agnes Flanagan, Ballycleara & deceased members of the Linnane & Flanagan Families
Margaret & Matt O'Sullivan, Bantry [Anniv]
Michael Hynes, Mulrook [3rd Anniv]
John, Michael & Eddie Clasby, Toureen [Anniv]
12 noon
Kinvara [St. Colman's]
P.J. Burke, Caheravoneen [Anniv]
Joe Mitchell [3rd Anniv]
Last Sunday's Collection
Kinvara: €1,264.88
Ballinderreen: €708.84

All the money collected in the weekend collections goes towards the maintenance and upkeep our Parish and Churches.
REMEMBERANCE MASSES FOR DECEASED OF THE PAST YEAR
Kinvara: Friday 4th November at 7pm
Ballinderreen: Tuesday 15th November at 7pm
Prayer Group
Starts back on Wed. 14th Sept. at 7pm in St. Joseph's Chapel of Adoration.
Sing Along Group
Will resume after the Summer break on Thursday 22nd Sept. at 8pm
Dates for your Diary for 2017
COMMUNION


Doorus N.S;. Sat 27th May, 11am, Doorus Church
Kinvara parish Youth Choir
Rehearsals every Wednesday 7pm-8pm in the Parish Centre. New members welcome, boys and girls from Fourth Class to Leaving Cert. Contact Maeve on 087-6685775
St. Joseph's Choir
Choir practice every Wednesday night in the Church @ 8'oclock. New member's welcome- male & female. Christmas programme starting shortly.
Monastic Experience Weekend
will be held at St. Mary's Abbey, Glencairn on 28-30 Oct, 2016. Cistercian nuns seek God and follow Christ in a life of prayer and worship, work and study in a stable, loving community.  We are a vibrant community of 28 sisters. We invite women who are considering God's call to join us for the weekend to gain insight into what vocation discernment is all about, meet our community and get to know more about the monastic way of life. Visit our website  www.glencairnabbey.org for more details. Find us on facebook! 
Galway Hospice
A huge "thank you" to all who supported the coffee morning in The Pier Head on Thursday. €1455 was raised for Galway Hospice.
Older Members of the Gort Community
Are you one of our older members of the Gort Community? Do you suffer from loneliness? Would you love to be able to pick up the phone and chat to someone who understands what this is like? For the price of a local call you can ring the Senior Help Line on 1850 440 444 and talk to someone of your own age group, all in strictest confidence? All volunteers are fully trained, sensitive and caring, and there to help. You can phone between the hours of 10am and 8pm; 7 days a week. If you would also like someone to visit you on a social once-a-week basis, the Gort Hand of Friendship is here to help too. Ring Gort Resource Centre for more information on 091 630902. We are also looking for volunteers who have an hour or so a week to spare.
Kinvara and District Credit Union
Invites any of it's members who are seeking a place on a full time third level course to apply for the €1,000 bursary that will be awarded again this year in honour of the late Toddie Byrne. Application form & details from the Credit Union Office. Closing date for applications—Friday 30th September 2016
Clare Bus
return Kinvara to Gort service every Friday – please call for details. Call 061 924 375, LoCall 1890 687 287, or text 086 8188 182 with your travel queries and we will call you back.
Ballinderreen Tidy Towns
Autumn clean up and Spring planting, Saturday 24th September, 11am—1pm. All help greatly appreciated.
Carron New Quay Community Employment Scheme
3 jobs available—General Operative—2 jobs available, one in Carron & one in New Quay and Tour Guide, Michael Cusack centre Carron. No experience necessary. Persons must be in receipt of some form of Social Benefit for one year or more. Contact carronnewquayce@yahoo.com or 086-6477413
Croí MyBalance
Learn to Manage your Health, Weight and Lifestyle: with Croí MyBalance programme, starting Mon. 19th  Sept. 11am-12pm and Tue. 20th  Sept. 6:30-7:30pmat Croi Heart and Stroke Centre, Galway. To book phone 091544310'.
Ballinderreen Lotto
No's 8,12,13,27.. No winner .. One match 3 . Patrick Keane.. (Mulrook) This weeks jackpot is €5,100 & draw will take place in Jordan's Sat 17th 
Kinvara Lotto
No's 7,20,21,23. No jackpot winner. One match 3. Maire O'Keeffe €150. Promoter Enda Linnane €25.Next week Sexton's. Jackpot €5,400
Kinvara FM
Is pleased to announce that you can now listen to it on the internet every Saturday and Sunday from 12 noon to 8pm. The Saturday Vigil Mass from St Joseph's Church can now be heard every Sunday at 12 noon on 92.4 FM. Please pass on this news to those in the community who are unable to attend Mass.
Items at the back of Church
You are welcome to take, free of charge, the prayer cards and religious magazines etc. left at the back of the Churches (except the Irish Catholic, which has to be paid for).
Coeliac Hosts
Please indicate to Priest or Minister of Holy Communion as you receive.
Car Parking in Ballinderreen Church grounds
Please do not block the exits in the Church Car Park
Loop Hearing Aid System
This system is now installed in St. Colman's Church, Ballinderreen, St. Colman's Church, Kinvara and St. Joseph's Church, Kinvara. However, this system will not be available in St. Kieran's Church, Doorus as the Church is too small for it to be effective.

In order to avail of this facility please switch your Hearing Aid to the 'T' position.
Induction loop systems are invaluable in assisting hearing aid users to understand spoken language, particularly in situations where there is background noise. Hopefully, this will be of great benefit to all hearing aid users.
Notices for the Parish Newsletter
The deadline for notices for the Parish Newsletter is 12 noon on Thursday. Community notices are welcome when there is space, and if suitable for a Church newsletter. Please try to keep them as brief as possible. Notices of a commercial nature cannot be included in the Newsletter.
Communion
Please walk up on the right and down on the left to ease congestion
Parking, St. Colman's Church Kinvara
For Health & Safety reasons, please do not park along the wall to the left hand side of the barrier. Thank You.
Please Note
Church gate collections are to be taken up after Mass.
Parish Office
Parish Office Opening Hours:
| | | |
| --- | --- | --- |
| Tuesday & Wednesday | Ballinderreen | 9.30am—12.30pm |
| Thursday & Friday | Kinvara | 9.30am—12.30pm |
Parish office phone no. 086-8577644