20/08/2017 :: 20th Sunday in Ordinary Time
A Warm Welcome
Positive Spirit
Baptism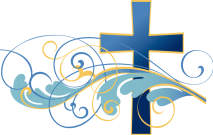 Congratulations to
Emma Linnane, Ballycleara
Who was Baptised recently. We welcome Emma into our Christian Community
Wedding
Congratulations to
Ruth Alcorn
and
Jason Clarke
who were Married in Ballinderreen recently
and to
Cora Connolly
and
John Fox
who were Married in Kinvara recently.
Anniversaries & Intentions
Please pray for the following for whom Mass will be offered

August 2017

Saturday 19th 7pm
Kinvara [St. Joseph's]
Benny Kelly, Convent Road, [1st Anniversary]
Mike, Mary & Jack Burke & Frank Lees [Anniversary] and deceased members of the Burke family
Jim Hehir, his brother Jack & sister Mary Kate, Loughcurra & Northampton [Anniversary]
Sunday 20th 9am
Doorus
Michael Mahon, Geeha & Stephanie Scanlon [Anniversary]
Sunday 20th 10.30am
Ballinderreen
Martin Flanagan, Ballycleara [Anniversary] and deceased members of the Flanagan family.
12 noon
The Pier,
Kinvara
The annual Crinniu na mBad Mass will be celebrated on the Pier
No Mass in St. Colman's Church
Tuesday 22nd 7pm
Ballinderreen
People of the Parish
Wednesday 23rd 9am
Ballinderreen
Mass
Thursday 24th 10am
Kinvara [St. Joseph's]
May O'Loughlin, Main St. Kinvara [Anniversary]
Friday 25th 10am
Kinvara [St. Joseph's]
Mary & John Kavanagh, Moy [Anniversary]
Saturday 26th 7pm
Kinvara [St. Joseph's]
Paddy, Tom & Gerry Donohue, Funchion [Anniversary]
Sunday 27th 9am
Doorus
Mass
Sunday 13th 10.30am
Ballinderreen
Kathleen Larkin & Willie Larkin, Aran [Anniversary]
Mary Flaherty, Ballinderreen [Anniversary]
Michael Joseph Gill, Killeenhugh & Liverpool [Anniversary]
Leo Kealy, Ballycleara [Anniversary]
Maura Burke, Tyrone [Anniversary]
12 noon
Kinvara [St. Colman's]
People of the Parish
Last Sunday's Collection
Kinvara: € 1,082.27
Ballinderreen: € 560.97
A sincere 'Thank you' for your kindness, generosity and support.
All the money collected in the weekend collections goes towards the maintenance and upkeep our Parish and Churches.
Ballinderreen Lotto
Numbers 7,11,15,24. No winner. One match 3 KHN Syndicate..This weeks jackpot is €6,100 & draw will take place in O' Donoghue's Sat 19th
We Extend a Warm Welcome to
All visitors who have come to Kinvara for our Annual Crinniu na mBad Festival. We hope you have a most pleasant and enjoyable stay with us.
Best of Luck To
Michael Leahy, Stephen Mannion, Caoimhe Kelleher, David Mannion and Orlaith Mannion who will all represent Ballinderreen and Galway at the Community Games National Finals in Abbotstown this weekend. 
Stress Reduction Course
Cancer Care West Support Centre, Westside, Galway: is commencing a mindfulness stress reduction course in September 2017. It will run over 7 weeks, on Tuesdays 2-4 pm and is suitable for anyone in recovery from cancer. Please contact Cancer Care West at 091 540040 for further details. 
Children Support Programme dealing with Cancer
Cancer Care West Support Centre, Westside, Galway: is commencing a group based support program for children aged 5-12 years who have a parent living with a diagnosis of cancer. Climb ® is run over 6 weeks, on Monday evenings from 5-7pm and uses creative drama, art and play to talk about and learn ways of coping with difficult feelings. Please contact Cancer Care West at 091 540040 for further details.
World Meeting of Families
Celebrating One Year to the World Meeting of Families 2018 in Knock We invite you and all your family to the launch of the one-year programme of preparation for World Meeting of Families 2018, which will take place at the Knock Shrine, Monday 21st August 2017 on the Anniversary of the Apparition of Our Lady in Knock. This day will include liturgical moments, the celebration of the Eucharist, workshops, as well as faith and fun activities for all the family. The WMOF2018 Icon of the Holy Family will be unveiled and anointed at Mass in the Basilica at 3pm and then begin its journey around the dioceses of Ireland.. More information: www.worldmeeting2018.ie
Parish Heart & Artery Screening Offer
Have Your Heart & Arteries screened for just €30 (Normally €50) Venues: Wednesday 23rd Loughrea, Thursday 24th Salthill  Friday 25th Tuam
For More Info or Bookings Call Jim on 087-7151623
Prostate Cancer Information and Support
Cancer Care West and Galway University Hospital: Free Prostate Cancer Information and Support Sessions for men and their partners. Next support session 21st of September from & 7pm to 9 pm. This support session will focus on the management of urinary symptoms. Following the discussion men will have an opportunity to talk to other men and health care professionals with light refreshments provided. To book a place contact Rachael Dalton Clinical nurse specialist on 091893318 or Cancer care west on 091540040.
Positive Spirit
Ministers of the Word
Kinvara FM
Is pleased to announce that you can now listen to it on the internet every Saturday and Sunday from 12 noon to 8pm. The Saturday Vigil Mass from St Joseph's Church can now be heard every Sunday at 12 noon on 92.4 FM. Please pass on this news to those in the community who are unable to attend Mass.
Items at the back of Church
You are welcome to take, free of charge, the prayer cards and religious magazines etc. left at the back of the Churches (except the Irish Catholic, which has to be paid for).
Coeliac Hosts
Please indicate to Priest or Minister of Holy Communion as you receive.
Car Parking in Ballinderreen Church grounds
Please do not block the exits in the Church Car Park
Loop Hearing Aid System
This system is now installed in St. Colman's Church, Ballinderreen, St. Colman's Church, Kinvara and St. Joseph's Church, Kinvara. However, this system will not be available in St. Kieran's Church, Doorus as the Church is too small for it to be effective.

In order to avail of this facility please switch your Hearing Aid to the 'T' position.
Induction loop systems are invaluable in assisting hearing aid users to understand spoken language, particularly in situations where there is background noise. Hopefully, this will be of great benefit to all hearing aid users.
Notices for the Parish Newsletter
The deadline for notices for the Parish Newsletter is 12 noon on Thursday. Community notices are welcome when there is space, and if suitable for a Church newsletter. Please try to keep them as brief as possible. Notices of a commercial nature cannot be included in the Newsletter.
Communion
Please walk up on the right and down on the left to ease congestion
Parking, St. Colman's Church Kinvara
For Health & Safety reasons, please do not park along the wall to the left hand side of the barrier. Thank You.
Please Note
Church gate collections are to be taken up after Mass.
Parish Office
Parish Office Opening Hours:
| | | |
| --- | --- | --- |
| Tuesday & Wednesday | Ballinderreen | 9.30am—12.30pm |
| Thursday & Friday | Kinvara | 9.30am—12.30pm |
Parish office phone no. 086-8577644