27/08/2017 :: 21st Sunday in Ordinary Time
Thanks
Fr. Tony would like to sincerely thank the people of Ballinderreen and Kinvara for all the farewell celebrations, cards and good wishes. He really enjoyed his time here with us and promises to remember us all in his prayers.
Back to School
We wish all our Children returning to School this week the very best of luck, especially those starting School!
Positive Spirit
Baptism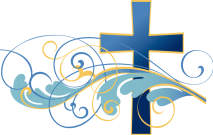 Congratulations to
Ellie Conneely, Townagh West,
Freya O'Connor, Moy Road,
and
David Murrihy, Ard na Gno
who were Baptised recently. We welcome David, Freya and Ellie into our Christian Community
Wedding
Congratulations to
Trish Donohue
and
Raymond Finnerty
who were Married in Ballinderreen last weekend.
Anniversaries & Intentions
Please pray for the following for whom Mass will be offered

August 2017

Saturday 26th 7pm
Kinvara [St. Joseph's]
Paddy, Tom & Gerry Donohue, Funchion [Anniversary]
Sunday 27th 9am
Doorus
Mass
Sunday 13th 10.30am
Ballinderreen
Kathleen Larkin & Willie Larkin, Aran [Anniversary]
Mary Flaherty, Ballinderreen [Anniversary]
Michael Joseph Gill, Killeenhugh & Liverpool [Anniversary]
Leo Kealy, Ballycleara [Anniversary]
Maura Burke, Tyrone [Anniversary]
12 noon
Kinvara [St. Colman's]
People of the Parish
Tuesday 29th 7pm
Ballinderreen
People of the Parish
Wednesday 30th 11.45am
Blake Manor
Mass
Thursday 31st 10am
Kinvara [St. Joseph's]
Mass

September 2017

Friday 1st 10am
Kinvara [St. Joseph's]
Mass
Saturday 2nd 7pm
Kinvara [St. Joseph's]
Michael Hynes, Leeha, Anv.
Thomas & Mary Shaughnessy & Paddy & Una Sullivan, Kinvara
Sunday 3rd 9am
Doorus
People of the Parish
Sunday 3rd 10.30am
Ballinderreen
Mary & Martin McInerney, Pollough, Anv.
12 noon
Kinvara [St. Colman's]
Mass
Last Sunday's Collection
Ballinderreen: € 610.79
Kinvara: € 729.35
A sincere 'Thank you' for your kindness, generosity and support.
All the money collected in the weekend collections goes towards the maintenance and upkeep our Parish and Churches.
Rahoon Cemetery
Sunday: 10th September, Mass at 3pm.
Ballinderreen Healthy Club Project
are delighted to have Siobhan Moylan give a free yoga class on the Juvenile pitch on Sun 27th of Aug. at 12 noon (weather permitting ). Suitable for all ages and abilities. Please bring a mat /towel with you. If raining the class will be in the Community Centre but please be aware of the limited space.  There will also be an optional  €2 donation with all monies going to S.V.P.
Grandparents
National Annual Pilgrimage:  Sept. 10th 2017. Knock Shrine 2.30pm.  All welcome to honour & thank  Grandparents alive & dead for all they have done for us down through the ages. Chief Celebrant Archbishop Eamon Martin –  Ballina School Choir – Dana sings 'Our Lady of Knock'
Carer of the Year
& Young Carer of the Year Awards 2017:  If you would like to nominate a relative, neighbour or friend for these awards please contact Family Carers Ireland, Barrack Street, Loughrea on (091) 880418 or nominate online by visiting www.familycarers.ie.  Closing date for receipt of entries is Friday 15th September, 2017.
Monivea Fair
Sunday August 27th: Come along and enjoy this great free day out for all the family.
Galway Choral Association
seeks new members.   This year's works Fauré's "Requiem",  Vaughan Williams' "Dona Nobis Pacem".   Community choir, sight reading not essential.  Rehearsals Sunday 7.30 – 9.30pm. See www.GalwayChoral.ie  email admin@galwaychoral.ie, or phone Norman 085-144-1614 for more info.
Ballinderreen Lotto
Lotto: Numbers 2,12,17,21. No winner. One match 3 Patricia Tierney. This weeks jackpot is €6,200 & draw will take place in Raftery's Sat 26th
Stress Reduction Course
Cancer Care West Support Centre, Westside, Galway: is commencing a mindfulness stress reduction course in September 2017. It will run over 7 weeks, on Tuesdays 2-4 pm and is suitable for anyone in recovery from cancer. Please contact Cancer Care West at 091 540040 for further details. 
Children Support Programme dealing with Cancer
Cancer Care West Support Centre, Westside, Galway: is commencing a group based support program for children aged 5-12 years who have a parent living with a diagnosis of cancer. Climb ® is run over 6 weeks, on Monday evenings from 5-7pm and uses creative drama, art and play to talk about and learn ways of coping with difficult feelings. Please contact Cancer Care West at 091 540040 for further details.
Prostate Cancer Information and Support
Cancer Care West and Galway University Hospital: Free Prostate Cancer Information and Support Sessions for men and their partners. Next support session 21st of September from & 7pm to 9 pm. This support session will focus on the management of urinary symptoms. Following the discussion men will have an opportunity to talk to other men and health care professionals with light refreshments provided. To book a place contact Rachael Dalton Clinical nurse specialist on 091893318 or Cancer care west on 091540040.
Positive Spirit
Ministers of the Word
Kinvara FM
Is pleased to announce that you can now listen to it on the internet every Saturday and Sunday from 12 noon to 8pm. The Saturday Vigil Mass from St Joseph's Church can now be heard every Sunday at 12 noon on 92.4 FM. Please pass on this news to those in the community who are unable to attend Mass.
Items at the back of Church
You are welcome to take, free of charge, the prayer cards and religious magazines etc. left at the back of the Churches (except the Irish Catholic, which has to be paid for).
Coeliac Hosts
Please indicate to Priest or Minister of Holy Communion as you receive.
Car Parking in Ballinderreen Church grounds
Please do not block the exits in the Church Car Park
Loop Hearing Aid System
This system is now installed in St. Colman's Church, Ballinderreen, St. Colman's Church, Kinvara and St. Joseph's Church, Kinvara. However, this system will not be available in St. Kieran's Church, Doorus as the Church is too small for it to be effective.

In order to avail of this facility please switch your Hearing Aid to the 'T' position.
Induction loop systems are invaluable in assisting hearing aid users to understand spoken language, particularly in situations where there is background noise. Hopefully, this will be of great benefit to all hearing aid users.
Notices for the Parish Newsletter
The deadline for notices for the Parish Newsletter is 12 noon on Thursday. Community notices are welcome when there is space, and if suitable for a Church newsletter. Please try to keep them as brief as possible. Notices of a commercial nature cannot be included in the Newsletter.
Communion
Please walk up on the right and down on the left to ease congestion
Parking, St. Colman's Church Kinvara
For Health & Safety reasons, please do not park along the wall to the left hand side of the barrier. Thank You.
Please Note
Church gate collections are to be taken up after Mass.
Parish Office
Parish Office Opening Hours:
| | | |
| --- | --- | --- |
| Tuesday & Wednesday | Ballinderreen | 9.30am—12.30pm |
| Thursday & Friday | Kinvara | 9.30am—12.30pm |
Parish office phone no. 086-8577644