06/08/2017 :: The Transfiguration of the Lord
Baptism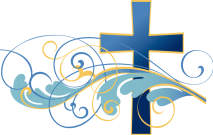 Congratulations to :
Olivia & Sadie Hodgins, Gortaboy
and
Isla Quinn, Crushoa
who were Baptised recently.
We welcome Isla, Sadie and Olivia into the Christian Community.
Wedding
Congratulations to
Emer Bermingham
and
Conor Tannian
who were Married in Kinvara recently.
Anniversaries & Intentions
Please pray for the following for whom Mass will be offered

August 2017

Saturday 5th 7.00 pm.
Kinvara [St. Joseph's]
Michael Bermingham, Caheravoneen [Anniversary]
Sunday 6th 9am
Doorus
People of the Parish
Sunday 6th 10.30am
Ballinderreen
Mary Keenan, Tyrone, [1st Anniversary]
12 noon
Kinvara [St. Colman's]
John Peter Burke, Loughcurra
Friday 11th 8pm
Doorus
Doorus Cemetery Mass
Saturday 12th 7pm
Kinvara [St. Joseph's]
Peter & Anna Marie Kavanagh, Roo Demesne [Anniversary]
Sunday 13th 9am
Doorus
Mass
Sunday 13th 10.30am.
Ballinderreen
Bridget & Tom Scarry, Toureen [Anniversary]
Delia Shiels, Killeenhugh [Anniversary]
Michael and Delia Shiels, Drumacoo [Anniversary]
12 noon
Kinvara [St. Colman's]
People of the Parish
Tuesday 15th 7pm
Ballinderreen
Assumption of the Blessed Virgin Mary
Mass at the Grotto in the Church grounds at 7pm
Last Sunday's Collection
Kinvara: € 1,070.37
Ballinderreen: € 780.81
A sincere 'Thank you' for your kindness, generosity and support.
All the money collected in the weekend collections goes towards the maintenance and upkeep our Parish and Churches.
CEMETERY MASSES 2017
Doorus Friday 11th August at 8pm
Those we love don't go away,
they walk beside us every day.
Unseen, unheard, but always near;
still loved, still missed and very dear.
Assumption of the Blessed Virgin Mary
Tuesday 15th August– Mass Ballinderreen Assumption of the Blessed Virgin Mary
Mass at 7pm will be at the Grotto, weather permitting followed by refreshments in the Acorn Centre. All are welcome. This will be Fr. Tony's last official engagement with the Parish before he takes up his new role in Ballinfoyle.
"Walking with Angels"
In aid of Féileacáin, Sunday 13th August 12 noon. 6.5km walk along Salthill prom starting at Claddagh hall. Registration 11am Claddagh hall €10 per Adult, Kids go free.
Knock Shrine
National Novena 2017
Join us for nine days of reflection and prayer for the National Novena to Our Lady of Knock from the 14th-22nd August. Ceremonies will take place daily at 3pm and 8.30pm with daily guest speakers and workshops to enrich and enliven your faith. On Monday 21st August we will celebrate the launch of the World Meeting of Families 2018 Programme. See the full programme and schedule of speakers at www.knockshrine.ie/novena2017
PARISH OFFICE
Please note that the Parish Office will be closed Tuesday 8th August.
Lough Derg 2017
You may begin the Three Day Pilgrimage on any day up to and including Sunday 13th August. Advance booking is not necessary. Telephone Maureen or Lorraine on 071 9851518 Email:info@loughderg.org   
Kinvara Defibrillator Project
Many thanks to all who contributed at the Church gates last week.  A total of €650.19 was collected. Anyone with a valid Cardiac First Responder qualification can apply to become a trainer to pass on the lifesaving skills of CPR and using an AED to more people in our community.  If interested, send an email to maceoinstan@gmail.com
Ballinderreen Lotto
Numbers 11,17,29,30. No winner. 2 lucky dips. Fiona Hynes & Mary Mellick. This week's jackpot is €5,900 & draw will take place Monday 7th Aug in Raftery's
RHS Home Care
is a Non Commercial Home Care Provider bringing professional home care services to those who need assistance to remain living in their own homes. We are now recruiting new Healthcare Assistants in your area and would love to hear from you. Potential applicants must have the required Fetac/QQI level 5 (two modules completed care skills and care of the older person). Please email you CV to jobs@rhshomecare.ie or call Aoife on 090 66 25988
Irish Camping & Caravan Club Open Day
Come join us for a free fun for all afternoon at the Irish Camping & Caravan Club Open Day on Monday 7th August at 2pm in Kilcornan, Clarinbridge. For more information visit  www.iccc.ie
Ministers of the Word
Kinvara FM
Is pleased to announce that you can now listen to it on the internet every Saturday and Sunday from 12 noon to 8pm. The Saturday Vigil Mass from St Joseph's Church can now be heard every Sunday at 12 noon on 92.4 FM. Please pass on this news to those in the community who are unable to attend Mass.
Items at the back of Church
You are welcome to take, free of charge, the prayer cards and religious magazines etc. left at the back of the Churches (except the Irish Catholic, which has to be paid for).
Coeliac Hosts
Please indicate to Priest or Minister of Holy Communion as you receive.
Car Parking in Ballinderreen Church grounds
Please do not block the exits in the Church Car Park
Loop Hearing Aid System
This system is now installed in St. Colman's Church, Ballinderreen, St. Colman's Church, Kinvara and St. Joseph's Church, Kinvara. However, this system will not be available in St. Kieran's Church, Doorus as the Church is too small for it to be effective.

In order to avail of this facility please switch your Hearing Aid to the 'T' position.
Induction loop systems are invaluable in assisting hearing aid users to understand spoken language, particularly in situations where there is background noise. Hopefully, this will be of great benefit to all hearing aid users.
Notices for the Parish Newsletter
The deadline for notices for the Parish Newsletter is 12 noon on Thursday. Community notices are welcome when there is space, and if suitable for a Church newsletter. Please try to keep them as brief as possible. Notices of a commercial nature cannot be included in the Newsletter.
Communion
Please walk up on the right and down on the left to ease congestion
Parking, St. Colman's Church Kinvara
For Health & Safety reasons, please do not park along the wall to the left hand side of the barrier. Thank You.
Please Note
Church gate collections are to be taken up after Mass.
Parish Office
Parish Office Opening Hours:
| | | |
| --- | --- | --- |
| Tuesday & Wednesday | Ballinderreen | 9.30am—12.30pm |
| Thursday & Friday | Kinvara | 9.30am—12.30pm |
Parish office phone no. 086-8577644