31/12/2017 :: The Holy Family
Baptism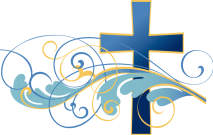 Congratulations to
David McCormack, Killina,
who was Baptised recently. We welcome David into our Christian Community
Anniversaries & Intentions
Please pray for the following for whom Mass will be offered

December 2017

Saturday 30th 7pm
Kinvara [St. Joseph's]
John Quinn, Moy, [1st Anniversary]
Gerry Forde, Parkroe [Anniversary] & deceased members of the O'Connor & Forde families.
John & Katie Whelan, Carnamadra [Anniversary]
Ellen Nilan, Boherbee [Anniversary]
Sunday 31st 9am
Doorus
Thomas, Peter & Paddy Mahon, Geeha [Anniversary]
Mattie Glynn, Traught [Anniversary] & deceased members of the Glynn & Kilkelly families.
Peter Brann, Nogra [Anniversary] & Deceased family members
Sunday 31st 10.30am
Ballinderreen
Martin Joe O'Connor, Ballinderreen [Anniversary]
12 noon
Kinvara [St. Colman's]
People of the Parish

January

Monday 1st January
New Year's Day 10.30am
Ballinderreen
Joe & Mary Kate Linnane, Pollough & Michael & John Flanagan, Ballycleara [Anniversary] & deceased members of the Linnane & Flanagan families.
Deirdre Connors, Loughrea, who died recently
Monday 1st January
New Year's Day
12 noon
Kinvara [St. Joseph's]
People of the Parish
Tuesday 2nd 7.30pm
Ballinderreen
People of the Parish
Wednesday 3rd 9am
Ballinderreen
Mass
Thursday 4th 10am
Kinvara [St. Joseph's]
Mass
Friday 5th 10am
Kinvara [St. Joseph's]
Mass
Friday 5th
Epiphany Vigil Mass 7pm
Kinvara [St. Joseph's]
Mass
Saturday 6th 10.30am
Ballinderreen
Mass
Saturday 6th Epiphany 12 noon
Kinvara [St. Joseph's]
Mass
Saturday 6th Vigil Mass 7.00pm
Kinvara [St. Joseph's]
Mass
Sunday 7th 9am
Doorus
Tom & Kathleen Mahon, Geeha [Anniversary]
Sunday 7th 10.30am
Ballinderreen
Mary Connolly, Caherpeak [Anniversary]
Mary Ann Gill, 2nd Anv, & Thomas & Stephen Gill
12 noon
Kinvara [St. Colman's]
People of the Parish
The Parish Office
will re-open on Wednesday 3rd January
Christmas Dues
Thank you most sincerely to all who have returned the Christmas dues. Envelopes can still be returned to the Church or Parish Office.
Adoration
Will recommence on 9th January 2018
Positive Spirit
Ballinderreen Juvenile Hurling
2018 fundraiser calendar for sale in Apple Green, Kerrigan's Londis and Jordan's.
Ballinderreen Social Services
will hold their Christmas Party on Sunday the 7th of January in Ballinderreen Community Centre at 1 pm. 
Senior Citizens Christmas Party
Christmas Party, 7th Jan. in the Merriman Hotel at 1pm.
Wellbeing Workshop
Starting Tuesday 9th January at 7.30pm – 9.30pm for 7 weeks. Contact Séamus for more information on 087-2274108 or seamusgruane@gmail.com
Kinvara Community Radio Holiday period schedule
The radio studio will be closed  over the weekends December 23 / 24 and 30 / 31. Presenters will be taking a break and normal service will resume on the weekend of January 6 / 7. Please check our website at www.kinvarafm.com to listen to recent programmes. We are currently applying for a new licence and expect to be back on the air for live broadcasting in early 2018.
Dates for your Diary for 2018
COMMUNION


Northampton N.S.: Saturday 26th May
Positive Spirit
Ministers of the Word
Kinvara FM
Is pleased to announce that you can now listen to it on the internet every Saturday and Sunday from 12 noon to 8pm. The Saturday Vigil Mass from St Joseph's Church can now be heard every Sunday at 12 noon on 92.4 FM. Please pass on this news to those in the community who are unable to attend Mass.
Items at the back of Church
You are welcome to take, free of charge, the prayer cards and religious magazines etc. left at the back of the Churches (except the Irish Catholic, which has to be paid for).
Coeliac Hosts
Please indicate to Priest or Minister of Holy Communion as you receive.
Car Parking in Ballinderreen Church grounds
Please do not block the exits in the Church Car Park
Loop Hearing Aid System
This system is now installed in St. Colman's Church, Ballinderreen, St. Colman's Church, Kinvara and St. Joseph's Church, Kinvara. However, this system will not be available in St. Kieran's Church, Doorus as the Church is too small for it to be effective.

In order to avail of this facility please switch your Hearing Aid to the 'T' position.
Induction loop systems are invaluable in assisting hearing aid users to understand spoken language, particularly in situations where there is background noise. Hopefully, this will be of great benefit to all hearing aid users.
Notices for the Parish Newsletter
The deadline for notices for the Parish Newsletter is 12 noon on Thursday. Community notices are welcome when there is space, and if suitable for a Church newsletter. Please try to keep them as brief as possible. Notices of a commercial nature cannot be included in the Newsletter.
Communion
Please walk up on the right and down on the left to ease congestion
Parking, St. Colman's Church Kinvara
For Health & Safety reasons, please do not park along the wall to the left hand side of the barrier. Thank You.
Please Note
Church gate collections are to be taken up after Mass.
Parish Office
Parish Office Opening Hours:
| | | |
| --- | --- | --- |
| Tuesday & Wednesday | Ballinderreen | 9.30am—12.30pm |
| Thursday & Friday | Kinvara | 9.30am—12.30pm |
Parish office phone no. 086-8577644