29/01/2017 .::. 4th Sunday in Ordinary Time
Baptism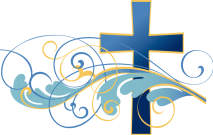 Congratulations to :
Aoife Quinn
who was Baptised recently.
We welcome Aoife into the Christian Community.
Rest In Peace
We Pray for
Nora Linnane,
Ballycleara Kinvara
and
Margaret Lane,
Mervue and Cloughballymore,
who died recently.
Sincere sympathy to their families.
May Nora & Margaret Rest In Peace.
Anniversaries & Intentions
Please pray for the following for whom Mass will be offered

January 2017

Sat 28th 7.00 pm.
Kinvara [St. Joseph's]
John Quinn, Moy [Months Mind]. Molly & Jack Quinn, Moy [Anniversary]
Paddy & Bridget Fallon, Boherbee [Anniversary]
Sunday 29th 9am
Doorus
People of the Parish
Sunday 29th 10.30am
Ballinderreen
Mary O'Toole, Aran [Anniversary]
Aggie Murphy, Caheradoo [Anniversary]
John O'Connor Ballinderreen & Thomas & Margaret O'Connor, London
Detta Murphy, Newtown [Anniversary]
12 noon
Kinvara [St. Colman's]
Ann O'Connor Dunford [2nd Anniversary]
Special Intention

February 2017

Sat 4th
Kinvara [St. Joseph's]
Cliona Keavney [1st Anniversary]
Bernie, Michael & Birdie Leech Crushoa & deceased family members.
Sunday 5th 9am
Doorus
Angela Scarry, Galway [Anniversary]
Sunday 5th 10.30am
Ballinderreen
Bertie Flannery, Ballinderreen [Anniversary]
Michael Kelly, Newtown & London [1st Anniversary]
Finbarr Dwyer [Anniversary]
Thanksgiving Mass Intention
12 noon
Kinvara [St. Colman's]
Lena & Michael Greene, Kinvara [Anniversary]
Last Sunday's Collection
Kinvara: €935.00
Ballinderreen: €688.44
A sincere 'Thank you' for your generosity and support.
All the money collected in the weekend collections goes towards the maintenance and upkeep our Parish and Churches.
Solemn Novena
to Our Lady of Perpetual Help: Takes place on Monday 13th February to Tuesday21st at Galway Cathedral. Weekday Times 7.45 am 11.00 am 1.10 pm 3.30 pm 7.30 pm 9.00 pm. Sunday Times 9.00 am 10.30 am 12.30 pm 4.30 pm 6.30 pm 8.00 pm
Galway Diocesan Pilgrimage to Lourdes
Will take place on July 1st—July 6th. Led by Very Reverend Cannon Michael McLoughlin, Diocesan Administrator. Full fare (including transport to and from Galway / Shannon) is €699. Special accommodation and support is available to people with special needs for €605. Pilgrim Bookings, reservation & enquiries to Joe Walsh Tours 143 Lower Baggott St. For more info. Contact Fr. Martin Moran 091-550106 or Fr. David Murphy 091-544544
Our Faith & Why We Believe
Wed. 18th & 25 Jan and 1st & 8th Feb. Diocesan Pastoral Centre, Newtownsmith. Facilitator: Fr. Gerard McCarthy, SVD
Suicide Prevention
A Free "Safe Talk" On Suicide Prevention Takes place on Thursday February 9th at 7pm in the South Galway Education Centre, Ennis Road. For more information, please contact Mary on 090 6665071
Defibrillator Training
As part of the Healthy Club Project we are co-ordinating A.E.D. training on Sat 4th of Feb in the Community Centre 10am—2pm. €40 per person or €30 for anyone who wants to be on a first responders list. Places are limited and a non-refundable payment is required on booking. This is a very valuable skill to have in life. To book please contact Mary Maloney on 0857219832.
Kinvara Playground Facelift
Table Quiz for fundraising for Playground Face Lift will take place in the Pier Head on Friday 3rd of February at 9pm. The playground has given many hours of enjoyment to the children of our community, come & have some fun & show your support.
Lunch Club
Next sitting of 'Ballinderreen Lunch Club'  Fri. 10th Feb. at 1pm in Ballinderreen Community Centre. Contact Laura 0857893385 or Mary on 0879444898 .
Grandparents Day
Ballinderreen N.S. will celebrate and pay tribute to grandparents and the role they play in their grandchildren's life. We are delighted to invite all grandparents to the school hall at 11.00am on Wed. Feb. 1st for a short ceremony, followed by classroom visits from 11.15am-12.30pm. The Parents Association will provide refreshments on the day.
Ballinderreen Tidy Towns
are seeking a person to work on Community Employment Scheme. Applicant must be on social welfare for a minimum of one year. Please contact Rita on 087 2288276 for details.
Mount Cross Cemetery
The Admisistrative Office of the Environment Section of Galway County Council: request that all old floral arrangements and other rubbish be removed from Mount Cross Cemetery and disposed of by each individual. Your co-operation in this matter would be greatly appreciated.
Gort Resource Centre
provides a befriending service that aims to reduce the social isolation that many older people can experience in our community, including the more rural and remote areas. We are looking for volunteers who would be willing to undertake this often rewarding venture over an initial minimum of 6 months. All volunteers must be willing to undergo our Garda vetting procedure as per current legislation. Please contact the Gort Resource Centre on 091 630902 or email administrator@gortfrc.com
Dates for your Diary for 2017
COMMUNION


Doorus N.S;. Sat 27th May, 11am, Doorus Church
The Alzheimer Café
This month Trish Martyn from SAGE will give a talk on support and advocacy services for older people. Menlo Park Hotel Thur. 2nd Feb. 2pm – 4pm. Contact: Maureen Mannion 086 8211540.
Tinnitus
Drop in day: UCHG Tue. 7th Feb 11am—2pm. Information & questions answered by Tinnitus Therapist. For support and info. On Tinnitus, contact—Deafhear.ie 9a St Francis St. Galway, phone: 091-564871 or 086-8648659.
Kinvara Lotto
No's 8.9.29.32 No jackpot winner. No match 3s . Three lucky dips. Rebecca O' Connor. Sinead & Ciara Keane. Karen Conneely. Sellers Paul O' Shaughnessy. Promoters pub squad  camogie club. Next week €7,300 in Conoles
Ballinderreen Lotto
No's 4,16,19,22… 6 match 3's… Sean Hession, Andrew Linnane, Joe Mc Caul, Sally Keary, Niamh Gardiner & Martin Mc Daid.  This weeks jackpot €3,200 & draw will take place in Rafterys Sat 28th 
Kinvara FM
Is pleased to announce that you can now listen to it on the internet every Saturday and Sunday from 12 noon to 8pm. The Saturday Vigil Mass from St Joseph's Church can now be heard every Sunday at 12 noon on 92.4 FM. Please pass on this news to those in the community who are unable to attend Mass.
Items at the back of Church
You are welcome to take, free of charge, the prayer cards and religious magazines etc. left at the back of the Churches (except the Irish Catholic, which has to be paid for).
Coeliac Hosts
Please indicate to Priest or Minister of Holy Communion as you receive.
Car Parking in Ballinderreen Church grounds
Please do not block the exits in the Church Car Park
Loop Hearing Aid System
This system is now installed in St. Colman's Church, Ballinderreen, St. Colman's Church, Kinvara and St. Joseph's Church, Kinvara. However, this system will not be available in St. Kieran's Church, Doorus as the Church is too small for it to be effective.

In order to avail of this facility please switch your Hearing Aid to the 'T' position.
Induction loop systems are invaluable in assisting hearing aid users to understand spoken language, particularly in situations where there is background noise. Hopefully, this will be of great benefit to all hearing aid users.
Notices for the Parish Newsletter
The deadline for notices for the Parish Newsletter is 12 noon on Thursday. Community notices are welcome when there is space, and if suitable for a Church newsletter. Please try to keep them as brief as possible. Notices of a commercial nature cannot be included in the Newsletter.
Communion
Please walk up on the right and down on the left to ease congestion
Parking, St. Colman's Church Kinvara
For Health & Safety reasons, please do not park along the wall to the left hand side of the barrier. Thank You.
Please Note
Church gate collections are to be taken up after Mass.
Parish Office
Parish Office Opening Hours:
| | | |
| --- | --- | --- |
| Tuesday & Wednesday | Ballinderreen | 9.30am—12.30pm |
| Thursday & Friday | Kinvara | 9.30am—12.30pm |
Parish office phone no. 086-8577644