09/07/2017 :: 14th Sunday in Ordinary Time
Ministers of the Word
Baptism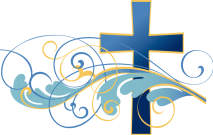 Congratulations to :
Lewis Mannion, Tarrea Pier, Ballinderreen
and his Cousin
Aoise McFadden, Newbridge
who were Baptised recently.
We welcome Aoise and Lewis into the Christian Community.
Rest In Peace
We Pray for
Breege Shaughnessy,
mother of Stephen Shaughnessy, Trellick.
who died recently.
Sincere sympathy to Stephen and his family.
May Breege Rest In Peace.
Anniversaries & Intentions
Please pray for the following for whom Mass will be offered

July 2017

Saturday 8th 7pm
Kinvara [St. Joseph's]
Elizabeth Kelly, Martin & Michael Kelly & deceased family members, Newline
Bernadette & Joseph Forde, Cartron [Anniversary]
Denis & Teresa Flannery, Dublin, Anv.
Sunday 9th 9am
Doorus
John O'Connor, Doorus, [1st Anniversary]
Sunday 9th 10.30am
Ballinderreen
Patrick Vesey, Parkroe, [Anniversary]
Brendan Jordan, Ballinderreen, [Anniversary]
Martin Larkin & his son Patrick, Killeenaran, [Anniversary]
12 noon
Kinvara [St. Colman's]
Sr. Emmanuel Kilkelly, Currenrue, [1st Anniversary]
Eoin McMahon, [Anniversary]
Elizabeth Kelly, Martin & Michael Kelly & deceased family members, Newline
Tuesday 11th —7pm
Ballinderreen
People of the Parish
Wednesday 12th—9am
Ballinderreen
Mass
Thursday 13th— 10am
Kinvara [St. Joseph's]
Eileen Kelly—Galway
Friday 14th—10am
Kinvara [St. Joseph's]
People of the Parish
Saturday 15th 7.00 pm.
Kinvara [St. Joseph's]
Tom Donohue, Gortnaclough, Months Mind
Peter & Kathleen Keane, Carnamadra, Anv.
Michael Linnane, Caheravoneen, Anv.
Sunday 16th 9am
Doorus
Margaret (Peg) Corless, Mountscribe 1st Anv.
Sunday 16th 10.30am
Ballinderreen
Dan & Bridget Fordham, Keamsella, Anv. and deceased family members
12 noon
Kinvara [St. Colman's]
Mary Dempsey, Cloosh, Months Mind
John & Margaret McHugh, Leitrim, Anv.
Last Sunday's Collection
Ballinderreen: €579.50
Kinvara: €1,120.95
A sincere 'Thank you' for your kindness, generosity and support.
All the money collected in the weekend collections goes towards the maintenance and upkeep our Parish and Churches.
CEMETERY MASSES 2017
Doorus Friday 11th August at 8pm
Those we love don't go away,
they walk beside us every day.
Unseen, unheard, but always near;
still loved, still missed and very dear.
Lough Derg 2017
You may begin the Three Day Pilgrimage on any day up to and including Sunday 13th August. Advance booking is not necessary. Telephone Maureen or Lorraine on 071 9851518 (from NI 00353 71)9861518). Email:info@loughderg.org www.loughderg.org
Christmas Pilgrimage
to the Holy land 20th – 28th December 2017 (Last Remaining Seats) For 8 nights. Ex Dublin. Taking in Bethlehem, Jerusalem (Mount of Olives, Garden of Gethsemane, Last Supper Room and Calvary), Mount Tabor, Cana, Nazareth, Jericho, River Jordan, Dead Sea and Sea of Galilee. Contact James Treacy 061-921470 or 0860572216
Ballinderreen Healthy Club Project
Are helping to co-ordinate visits to some residents of Blake Manor Nursing Home.  We are looking for people who have an hour to spare per week with an interest in joining our social team.  This might be of interest to transition year students also. If you would like further information please contact Carmel on 086-3203568.
Lost & Found
A ladies wrist watch was found recently around the Church grounds. Contact Catherine in the Parish Office on 086-8577644
Ballinderreen Social Services
Parish Outing:  will take place on Tuesday the 18th of July, to Cong and The Country Life Museum in Castlebar, followed by lunch Bus leaving Ballinderreen Church at 9.30am sharp. Please put your name on the list in Ballinderreen Church porch if you are interested in travelling or phone Aileen at 087 2612029
Kinvara Senior Citizens
Summer Outing: Tuesday 11th July. Bus leaves at 10.30am. Please give your name to any of the committee members. All Welcome
Coffee morning
for Motor Neurone Disease at the Pier Head: Raised €1300. Thank you to all who contributed.
Shave or Dye
for Our Lady's Children's Hospital, Crumlin: Thank you to everyone who participated and contributed to the recent fundraiser for Crumlin. A great night was had by all. A total of €8035 was raised and lodged to the Cardiac fund in Crumlin Children's Hospital.
Ballinderreen Lotto
Numbers 5,11,13,24.. No winner.. One match 3 Liam Killoran . This weeks jackpot €5,500 and draw will take place in o Donoghue's Sat 8th
Kinvara FM
Is pleased to announce that you can now listen to it on the internet every Saturday and Sunday from 12 noon to 8pm. The Saturday Vigil Mass from St Joseph's Church can now be heard every Sunday at 12 noon on 92.4 FM. Please pass on this news to those in the community who are unable to attend Mass.
Items at the back of Church
You are welcome to take, free of charge, the prayer cards and religious magazines etc. left at the back of the Churches (except the Irish Catholic, which has to be paid for).
Coeliac Hosts
Please indicate to Priest or Minister of Holy Communion as you receive.
Car Parking in Ballinderreen Church grounds
Please do not block the exits in the Church Car Park
Loop Hearing Aid System
This system is now installed in St. Colman's Church, Ballinderreen, St. Colman's Church, Kinvara and St. Joseph's Church, Kinvara. However, this system will not be available in St. Kieran's Church, Doorus as the Church is too small for it to be effective.

In order to avail of this facility please switch your Hearing Aid to the 'T' position.
Induction loop systems are invaluable in assisting hearing aid users to understand spoken language, particularly in situations where there is background noise. Hopefully, this will be of great benefit to all hearing aid users.
Notices for the Parish Newsletter
The deadline for notices for the Parish Newsletter is 12 noon on Thursday. Community notices are welcome when there is space, and if suitable for a Church newsletter. Please try to keep them as brief as possible. Notices of a commercial nature cannot be included in the Newsletter.
Communion
Please walk up on the right and down on the left to ease congestion
Parking, St. Colman's Church Kinvara
For Health & Safety reasons, please do not park along the wall to the left hand side of the barrier. Thank You.
Please Note
Church gate collections are to be taken up after Mass.
Parish Office
Parish Office Opening Hours:
| | | |
| --- | --- | --- |
| Tuesday & Wednesday | Ballinderreen | 9.30am—12.30pm |
| Thursday & Friday | Kinvara | 9.30am—12.30pm |
Parish office phone no. 086-8577644