12/03/2017 :: 2nd Sunday of Lent
A Warm Welcome
We welcome
Fr. Tony Horgan
to Ballinderreen & Kinvara Parishes.
Fr. Tony will be with us until at least August.
Confirmation
Congratulations to
the Girls and Boys from
Scoil Ciaran Naofa, Doorus
and
St. Joseph's National School, Kinvara
who received the Sacrament of Confirmation last Friday.
Baptism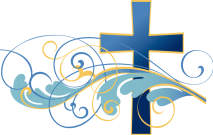 Congratulations to :
Molly Diskin, Oakwood, Ballinderreen
who was Baptised recently.
We welcome Molly into the Christian Community.
Rest In Peace
We Pray for
John McCormack, Kinvara
and
Patrick Meares, Athlone,
father of John, Kinvara
who died recently.
Sincere sympathy to their families.
May Patrick and John Rest In Peace.
Anniversaries & Intentions
Please pray for the following for whom Mass will be offered

March 2017

Sat 11th 7.00 pm.
Kinvara [St. Joseph's]
Sheila Gray (mother of Heather Gately) [20th Anniversary]
Sunday 12th 9am
Doorus
Joan Kavanagh, Mountscribe, [Anniversary]
Nora Keane, Anv. & deceased family members, Aughinish
Sunday 12th 10.30am
Ballinderreen
Nora Linnane, Ballycleara, [Months Mind]
Jim Morrissey, London, [Anniversary]
Michael Barry, Cartron, [Anniversary]
Michael Lyons, Toureen, [Anniversary]
12 noon
Kinvara [St. Colman's]
Thomas & Mary Ann Kelly & their sons Paddy & Martin Kelly and deceased family members, Cappamore.
Tuesday 14th 7pm
Ballinderreen
Mass
Wednesday 15th 9am
Ballinderreen
Mass

St. Patrick's Day

Thursday 16th 7pm
Kinvara [St. Joseph's]
No 10am Mass
St. Patrick's Day Vigil Mass
Friday 17th 9am
Doorus
Peter & Lena Huban, [Anniversary] & deceased family members, Doorus
Bob & Maureen Sharp [Anniversary]
Friday 17th 10.30am
Ballinderreen
Michael & Marilyn Fordham & deceased family members &
Mary & Tom Gilboy & deceased family members, Ballinderreen
12 noon
Kinvara [St. Colman's]
People of the parish
Sat 18th 7pm
Kinvara [St. Joseph's]
Gertrude (Gerry) Greene, Kinvara [1st Anniversary] & Dr. Vivian Green [Anniversary]
Sunday 19th 9am
Doorus
People of the Parish
Sunday 19th 10.30am
Ballinderreen
Bertie & Elizabeth Helbert, Clough [Anniversary]
Pat Murphy, Caheradoo [Anniversary]
Helena & John Murphy, Kiltiernan [Anniversary]
12 noon
Kinvara [St. Colman's]
Mass
Last Sunday's Collection
Kinvara: €1,353.42
Ballinderreen: €761.24
A sincere 'Thank you' for your kindness, generosity and support.
All the money collected in the weekend collections goes towards the maintenance and upkeep our Parish and Churches.
First Lenten Talk
Acorn Centre, Tue. 14th March 7.30pm
Sr. Phyllis Kilcoyne will lead a discussion and reflection on how we experience God in our everyday life. All Welcome.
The Irish Augustinians
invite single men (aged 18-45) who are interested in learning more about our way of life. Fri. 31st March – Sun. 2nd April. More info. contact Fr. Colm OSA, Tel: 0868845747 augustinianvocations@hotmail.com
Accord Pre-Marriage Courses
couples preparing for marriage please book as soon as possible as places are limited. Courses can be booked online www.accord.ie
Galway Diocesan Pilgrimage
to Lourdes: Will take place on July 1st—July 6th. Led by Very Reverend Cannon Michael McLoughlin, Diocesan Administrator. Full fare (including transport to and from Galway / Shannon) is €699. Special accommodation and support is available to people with special needs for €605. Pilgrim Bookings, reservation & enquiries to Joe Walsh Tours 143 Lower Baggott St. For more info. Contact Fr. Martin Moran 091-550106 or Fr. David Murphy 091-544544
Ballinderreen NS
Strictly Dance Ballinderreen is our big fundraising event and we need volunteers. Dancers will gain new skills, increase their fitness, have great fun and help raise much needed funds for our school. Dancers, Committee Volunteers & Sponsors wanted. If you are interested contact us on: www.strictlydance.ballinderreen.net
F: facebook.com/strictlydanceballinderreen E: strictlyballinderreen@gmail.com T: (091) 796 632.
Ballinderreen Singing Circle
Wed. 15th at 8pm. All welcome!
Kinvara St. Patrick's Parade
Fri. 17th at 1pm. Volunteers required for stewarding, contact 087-2041447.
Annual St Patrick's Day Party
Blake Manor Nursing Home, Wednesday 15th March 2017
Galway Night for Syria
Fundraising event in the Clayton Hotel on Thursday 16th March at 8pm. The proceeds from the event will go Trocaire to provide food and shelter to the displaced people of Syria. Tickets are available from: galwaynightforsyria@gmail.com
Tour Guide
at the Michael Cusack Centre, Carron: 19.5 hours per week with no experience required and immediate start. To be eligible one must be in receipt of such form of Social welfare payment for one year or more.
Please apply to: Carronnewquayce@yahoo.com or Contact the Supervisor 086 6477413 Office 065 7078880
Part time Cook
with experience required for Gort Social Services Centre. Please submit C.V.  with covering letter by post to the Secretary, Social Services Centre, Queens St. Gort. Closing date March 31st March 2017.
TUS Vacancy
for Administrator/Tourist Office Administrator: at Burren Lowlands Tourist Office, Gort. Eligibility: Must be in receipt of Jobseekers Allowance for 12 months. Contact Jarlath Byrne GRD (087) 6903463 or Burren Lowlands rural development project burrenlowlands@gmail.com or (086) 1300303
Ballinderreen Lotto
1,4,19,26.. No winner. 4 match 3's.. Lorraine Larkin, Basil Holian, Jack Connolly & Kevin & Sarah. This weeks jackpot is €3,800 and draw will take place in Raftery's Sat 11th.
Dates for your Diary for 2017
COMMUNION


Doorus N.S;. Sat 27th May, 11am, Doorus Church
Kinvara FM
Is pleased to announce that you can now listen to it on the internet every Saturday and Sunday from 12 noon to 8pm. The Saturday Vigil Mass from St Joseph's Church can now be heard every Sunday at 12 noon on 92.4 FM. Please pass on this news to those in the community who are unable to attend Mass.
Items at the back of Church
You are welcome to take, free of charge, the prayer cards and religious magazines etc. left at the back of the Churches (except the Irish Catholic, which has to be paid for).
Coeliac Hosts
Please indicate to Priest or Minister of Holy Communion as you receive.
Car Parking in Ballinderreen Church grounds
Please do not block the exits in the Church Car Park
Loop Hearing Aid System
This system is now installed in St. Colman's Church, Ballinderreen, St. Colman's Church, Kinvara and St. Joseph's Church, Kinvara. However, this system will not be available in St. Kieran's Church, Doorus as the Church is too small for it to be effective.

In order to avail of this facility please switch your Hearing Aid to the 'T' position.
Induction loop systems are invaluable in assisting hearing aid users to understand spoken language, particularly in situations where there is background noise. Hopefully, this will be of great benefit to all hearing aid users.
Notices for the Parish Newsletter
The deadline for notices for the Parish Newsletter is 12 noon on Thursday. Community notices are welcome when there is space, and if suitable for a Church newsletter. Please try to keep them as brief as possible. Notices of a commercial nature cannot be included in the Newsletter.
Communion
Please walk up on the right and down on the left to ease congestion
Parking, St. Colman's Church Kinvara
For Health & Safety reasons, please do not park along the wall to the left hand side of the barrier. Thank You.
Please Note
Church gate collections are to be taken up after Mass.
Parish Office
Parish Office Opening Hours:
| | | |
| --- | --- | --- |
| Tuesday & Wednesday | Ballinderreen | 9.30am—12.30pm |
| Thursday & Friday | Kinvara | 9.30am—12.30pm |
Parish office phone no. 086-8577644