07/05/2017 :: 4th Sunday of Easter
Baptism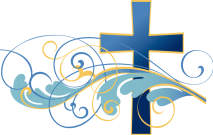 Congratulations to :
Fiadh Kavanagh, Kinvara
who was Baptised recently.
We welcome Fiadh into the Christian Community.
Rest In Peace
We Pray for
Sadie Coen, Drumacoo
and
Joe Lynch, Bailieborough
father of Brendan O'Loinsigh,
who died recently.
Sincere sympathy to their families.
May Joe and Sadie Rest In Peace.
Congratulations
Congratulations
to all the Girls and Boys in
Northampton N.S.
and
Ballinderreen N.S.
who made their Communion Recently.
Anniversaries & Intentions
Please pray for the following for whom Mass will be offered

May 2017

Sat 6th 7.00 pm.
Kinvara [St. Joseph's]
Nora, Patrick & Elizabeth Forde, Caheravoneen,[Anniversary]
Sunday 7th 9am
Doorus
People of the Parish
Sunday 7th 10.30am
Ballinderreen
Bridget Fogarty, [Months Mind]
Mary Ann & John Flaherty & Pauline Flaherty & Bridie Larkin, Ballinderreen, [Anniversary]
12 noon
Kinvara [St. Colman's]
Stephen & Margaret Donohue, Gortnaclough, [Anniversary]
Tuesday 9th 7pm
Ballinderreen
Tom & Mary Ann Quinn, Kilcolgan, [Anniversary]
Wednesday 10th 9am
Ballinderreen
People of Parish
Thursday 11th 10am
Kinvara [St. Joseph's]
Mass for the Holy Souls
Friday 12th 10am
Kinvara [St. Joseph's]
People of the Parish
Saturday 13th 7pm
Kinvara [St. Joseph's]
Patrick Casey & deceased family
Deceased members of the Kavanagh Family, Clonasee
Sunday 14th 9am
Doorus
People of the Parish
Sunday 14th 10.30am
Ballinderreen
Miko & Phil Lyons, Ballinderreen, [Anniversary]
Paddy MacDonagh, Ballymore, [Anniversary]
John Joe & Ann Jordan, Toureen, [Anniversary]
Martin Sweeney, Toureen, [Anniversary]
12 noon
Kinvara [St. Colman's]
Mass
Last Sunday's Collection
Kinvara: €1,290.02
Ballinderreen: €652.55
A sincere 'Thank you' for your kindness, generosity and support.
All the money collected in the weekend collections goes towards the maintenance and upkeep our Parish and Churches.
Dates for your Diary for 2017
COMMUNION


Doorus N.S;. Sat 27th May, 11am, Doorus Church
Family Night at the Dogs
Supporting our local hurling and camogie clubs, race night takes place on Friday May 12th.  Tickets €10, buses being arranged too! Please contact Alan Bailey for details 087 8513388
Active Retirement
Trip to Kilkenny on Tuesday 16th May. Bus departs from St. Colman's Church at 7.30am. Contact Mary Purcell on 065-7078116 or 086-3622953
Ballinderreen Community Centre
will feature Buttons and Bows in concert next Sunday 7th May at 8:00 pm. Members Jackie Daly, Séamus & Manus McGuire and Garry O'Briain, play an exciting repertoire of tunes, including Irish traditional music, Quebecois waltzes, Danish quadrilles and Shetland airs. Also featuring on the night will be Máire O'Keeffe & Eilish O'Connor. A big night is promised. Tickets are €15:00 from 087-8251835
Farm Plastic Collection
Taking place in your local mart in the coming week. Contact FRS Athenry 091-844551
Vacant Property
Have you a residential property that has been vacant for at least a year and requires repairs to bring it up to standard for renting?  If the answer is YES, then you may wish to avail of a new Repair & Leasing Scheme offered by Galway County Council.  The Council may pay for the repairs to bring the vacant property up to standard for renting, subject to a maximum of €40,000,  and thereafter may pay to lease the property for a minimum period of 10 years. 
Further information is available from the Housing Unit, Galway County Council, Prospect Hill, Galway Contact 091 509003, email:housing@galwaycoco.ie or visit www.galway.ie/housing
Anne's Open Garden
Moyveela West, Oranmore: Sat. 20th & Sun. 21st May from 12noon to 4pm. In aid of gofundme—Jason's Need for Speed and Aware—Your Supporting Light Through Depression. Plants for sale, home baking, raffle, face painting & treasure hunt. Adm. €5. Complimentary Tea/Coffee & Raffle Ticket!
Ballinderreen NS Golf Classic
Ballinderreen NS are hosting a champagne scramble in Gort GC on Friday May 19th and Saturday May 20th. Entry fee- Team of 4- €100. Prizes worth over €1000. To book your tee time contact the school office on 091796632 or ballinderreen@eircom.net.
Lough Derg 2017
Season opens for One Day Retreats on Monday 1st May. Retreats continue on May 6, 7, 9, 13, 14, 16, 20, 21, 22, 27, 28 & 29.  Advance booking is essential. Tel. 071 9861518 (from NI 0035371 9861518) or email info@loughderg.org.  The Three Day Pilgrimage season begins on Thursday 1st June, pre-booking not required. 
Galway Diocesan Pilgrimage
to Lourdes: July 1st—July 6th. Led by Very Reverend Cannon Michael McLoughlin, Diocesan Administrator. Full fare (including transport to and from Galway / Shannon) is €699. Special accommodation and support is available to people with special needs for €605. Pilgrim Bookings, reservation & enquiries to Joe Walsh Tours 143 Lower Baggott St. For more info. Contact Fr. Martin Moran 091-550106 or Fr. David Murphy 091-544544
Kinvara FM
Is pleased to announce that you can now listen to it on the internet every Saturday and Sunday from 12 noon to 8pm. The Saturday Vigil Mass from St Joseph's Church can now be heard every Sunday at 12 noon on 92.4 FM. Please pass on this news to those in the community who are unable to attend Mass.
Items at the back of Church
You are welcome to take, free of charge, the prayer cards and religious magazines etc. left at the back of the Churches (except the Irish Catholic, which has to be paid for).
Coeliac Hosts
Please indicate to Priest or Minister of Holy Communion as you receive.
Car Parking in Ballinderreen Church grounds
Please do not block the exits in the Church Car Park
Loop Hearing Aid System
This system is now installed in St. Colman's Church, Ballinderreen, St. Colman's Church, Kinvara and St. Joseph's Church, Kinvara. However, this system will not be available in St. Kieran's Church, Doorus as the Church is too small for it to be effective.

In order to avail of this facility please switch your Hearing Aid to the 'T' position.
Induction loop systems are invaluable in assisting hearing aid users to understand spoken language, particularly in situations where there is background noise. Hopefully, this will be of great benefit to all hearing aid users.
Notices for the Parish Newsletter
The deadline for notices for the Parish Newsletter is 12 noon on Thursday. Community notices are welcome when there is space, and if suitable for a Church newsletter. Please try to keep them as brief as possible. Notices of a commercial nature cannot be included in the Newsletter.
Communion
Please walk up on the right and down on the left to ease congestion
Parking, St. Colman's Church Kinvara
For Health & Safety reasons, please do not park along the wall to the left hand side of the barrier. Thank You.
Please Note
Church gate collections are to be taken up after Mass.
Parish Office
Parish Office Opening Hours:
| | | |
| --- | --- | --- |
| Tuesday & Wednesday | Ballinderreen | 9.30am—12.30pm |
| Thursday & Friday | Kinvara | 9.30am—12.30pm |
Parish office phone no. 086-8577644