15/10/2017 :: 28th Sunday in Ordinary Time
Baptism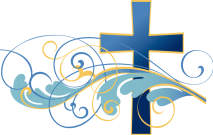 Congratulations to
Niall Joseph Murray, Loughcurra,
Ruby Anne Shaughnessy, Nogra,
and
Paul Pachara Nicholas, Doorus
who were Baptised recently. We welcome Paul, Ruby and Niall into our Christian Community
Anniversaries & Intentions
Please pray for the following for whom Mass will be offered

October 2017

Saturday Oct 14th 7.00pm
Kinvara [St. Joseph's]
Joe Corless Kinvara [2nd Anniversary].
Sunday Oct 15th 9am
Doorus
Paddy Costello Aughnish South and all Deceased Members of the Costello family Aughnish South.
Sunday Oct 15th 10.30
Ballinderreen
Frank Moran Snr & Frank Moran Jnr, Newtown [Anniversary]
John Kelly and Deceased family members Kileenaran [Anniversary]
Sarah Fordham Tyrone [Anniversary]
Vinnie Costello Mulrook [Anniversary]
12.00 noon
Kinvara [St. Colman's]
Tilly Leech Loughcurra [1st Anniversary]
Paul Conneely [4th Anniversary]
Tuesday 17th 7pm
Ballinderreen
People of the Parish
Wednesday 18th 9am
Ballinderreen
Suzanne Stafford, [2nd Anniversary]
Thursday 19th 10am
Kinvara [St. Joseph's]
People of the Parish
Friday 20th 10am
Kinvara [St. Joseph's]
Mass
Saturday 21st 7pm
Kinvara [St. Joseph's]
Mary & Raymond Monahan, Kinvara [Anniversary] & deceased members of the Monahan & McLynn families
Sunday 22nd 9am
Doorus
Michael & Maureen Collins, Geeha [Anniversary]
Sunday 22nd 10.30am
Ballinderreen
Jim & Mary Quinn, John & James Quinn & deceased members of the Quinn family, Aran Quay
Patrick Linnane, Drumacoo [1st Anniversary]
Sr. Nora Quinn, Tyrone, Kilcolgan & Birr Co. Offaly
12.00 noon
Kinvara [St. Colman's]
Mass
Last Sunday's Collection
Ballinderreen: € 898.41
Kinvara: € 1,094.86
A sincere 'Thank you' for your kindness, generosity and support.
All the money collected in the weekend collections goes towards the maintenance and upkeep our Parish and Churches.
Harvest Dues
Please remember to return your Harvest Dues envelope (red envelope of 17th September). The weekly offertory collection funds the day to day Church expenses (heat, electricity, insurance, maintenance & repairs, etc.), the dues collection funds the priest's salary.
World Meeting of Families
A Mass to mark the diocesan launch of the World Meeting of Families: will be celebrated in Galway Cathedral this Sunday, 15th October 2017 at 3pm. All welcome.
Galway / Clare Easter Pilgrimage Group
Fatima: 28th March—2nd April 2018 for 6 days ex Dublin, Led by Fr. Kevin O'Boyle. €599 pps includes Hotels, Return Flights, Buses and Food. Also included, Mass in Saint Anthony's Church in Lisbon where Saint Anthony was born. Station of the Cross and Mass in Fatima. Book Early, €100 deposit secures place. For Brochure contact James Treacy 0860572216 or 061921470 after 9pm
The Galway Diocesan Pilgrimage to Lourdes
Annual Social will be held in Salthill Hotel, Galway on Saturday  October 21st  at 8.30pm. Tickets €25.00 each. Further info at 091 550106
Doorus Community Montessori
New & used clothing collection, Thurs. 30th Nov. Proceeds go to improving outdoor play area.
Positive Spirit
Thank you
to all who came along to the village clean up on Sat. and also to all who supported the cake sale on Sun. Both were a great success and very much appreciated by Ballinderreen Tidy Towns.
Mary Immaculate College
Limerick are holding two open information days on 19th and 20th of October which will provide all necessary information on all the various degree courses on offer. For further details Tel; 061 774775.
Beginning Experience
Weekend Programme Esker Retreat Centre, Athenry, 13-15 October for people who are grieving the loss a spouse through death, divorce, or separation, Further Details Maureen 0876646896 or Gerry 0863855090
Positive Spirit
The Samaritans
A Big Thank You to all who contributed to the recent collection for The Samaritans which realised 518.00. It is most appreciated. Samaritan contact number 087 2609090 or www.samaritan.org
Oyster Walking Club
will hold an open night on Thursday 12th October at 8.pm in Suaimhneas Centre Clarenbridge. New Members welcome.
Pastoral Council Meeting
is being held in the Acorn Centre on Tuesday 10th October at 7.30 p.m.
Seamount College, Kinvara
Are looking for a part- time Accounts Secretary for 6 hrs per week. Apply before 20/10/17 to
The Secretary BOM.
The Secretary, Board of Management6
Gort Vocational School
are holding a Past Pupils Reunion;1939 to 1995, on Saturday 4th Nov. at 7.30 in the Lady Gregory Hotel. Tickets including Buffet 20.00. Further information available from 087 2556515
Gort and South Galway Social Services
Charity Shop is moving to a bigger premises across the Square next door to The Gallery Café. They will stock a greater variety of goods incl; furniture. Continued support appreciated.
The World Meeting of Families
The World Meeting of Families will take place in Dublin on the 21st -26th of August 2018. It is expected that Pope Francis will attend so we are beginning our preparation now for that event. Pope Francis' Apostolic Exhortation "The Joy of Love" (Amoris Laetitia) offers his vision for family life. In the newsletter each week we will share with you a paragraph from this document. Each family is unique and special and Pope Francis affirms this while concentrating on the good news. Enjoy the extracts.
Week 4 extract
"There is also a general feeling of powerlessness in the face of socio cultural realities that oftentimes end up crushing families…Families often feel abandoned due to lack of interest and attention on the part of the institutions. The negative impact on the social order is clear, as seen in the demographic crisis, in the difficulty of raising children, in a hesitancy to welcome new life, in a tendency to see older persons as a burden and in an increase of emotional problems and outbreaks of violence. The state has the responsibility to pass laws and create work to ensure the future of young people and help them realise their plan of forming families"
Chapter 2 p.43
Positive Spirit
Kinvara Choir
Choir practice resumes Wed. Oct 4th at 8pm, St. Josephs Church. New members welcome Especially anyone who can play the organ or guitar.
Kinvara Alive Launch
Sunday 8th of October, Kinvara Community Centre 3 – 6 pm. Supported by Conor Whelan and Colm Callanan. Please join us in raising awareness of wellbeing, positive mental health and suicide prevention! Increase your understanding of wellbeing and the local supports available to help you. Learn where to get in touch with relevant services. Learn about the activities of Kinvara Alive. Please come along and support Kinvara Alive
Young At Heart
Oct 16th 2.00p.m. Parish Pastoral Centre Kinvara
Lunch Club
The next sitting will take place  Friday
13th Oct. at the new time of 1.30pm in Ballinderreen Community Centre. Meals provided at a reduced cost of €5. All dietary requirements catered for. All welcome Help would be greatly appreciated. Contact Laura 0857893385 or Mary 0879444898 before 4pm on Thursday to book your place
Safeguarding Officer required
for Ballinderreen Church Servers Group. Anyone interested, please contact Catherine in the Parish Office on 086-8577644
Ballinderreen National School
Ballinderreen National School Fundraiser Strictly Dance, at Clayton Hotel on October 13th; Support your local School and Parish Secretary!!
RHS Home Care
are recruiting a Weekend On Call position (20hrs) in our Athenry Office Potential applicants must have full Fetac/QQI level 5 (including the two modules completed care skills and care of the older person). Please email you CV to patricia@rhshomecare.ie or call Patrica on 091 388 785
Ballinderreen Community Centre
will host a Social Dance with music by Maurice Crotty on Sunday 22nd October at 6:30 pm.  Refreshments served. Adm €8.00. All welcome.
Home Instead Senior Care
Are currently recruiting experienced Carers for the Kinvara area, positions are part-time and can include evenings and weekend calls. QQI qualification desirable but not essential and full training provided. Own transport required. Email CV to recruit.galway@homeinstead.ie or call 091-384160
Do you have a Cardiac problem
Do you want to improve your lifestyle and overall health? Then we have the programme for you, call us here at Croi on (091) 544310.
Ballinderreen Lotto
Numbers 10,15,29,32..No winner.. 2 lucky dips.. Catherine Hession & Sean & Veronica Gill.. Next week's jackpot is €6,900 and draw will take place in Jordan's / O'Looneys on Sat 14th
Dates for your Diary for 2018
COMMUNION


Northampton N.S.: Saturday 26th May
Positive Spirit
Ministers of the Word
Positive Spirit
Kinvara FM
Is pleased to announce that you can now listen to it on the internet every Saturday and Sunday from 12 noon to 8pm. The Saturday Vigil Mass from St Joseph's Church can now be heard every Sunday at 12 noon on 92.4 FM. Please pass on this news to those in the community who are unable to attend Mass.
Items at the back of Church
You are welcome to take, free of charge, the prayer cards and religious magazines etc. left at the back of the Churches (except the Irish Catholic, which has to be paid for).
Coeliac Hosts
Please indicate to Priest or Minister of Holy Communion as you receive.
Car Parking in Ballinderreen Church grounds
Please do not block the exits in the Church Car Park
Loop Hearing Aid System
This system is now installed in St. Colman's Church, Ballinderreen, St. Colman's Church, Kinvara and St. Joseph's Church, Kinvara. However, this system will not be available in St. Kieran's Church, Doorus as the Church is too small for it to be effective.

In order to avail of this facility please switch your Hearing Aid to the 'T' position.
Induction loop systems are invaluable in assisting hearing aid users to understand spoken language, particularly in situations where there is background noise. Hopefully, this will be of great benefit to all hearing aid users.
Notices for the Parish Newsletter
The deadline for notices for the Parish Newsletter is 12 noon on Thursday. Community notices are welcome when there is space, and if suitable for a Church newsletter. Please try to keep them as brief as possible. Notices of a commercial nature cannot be included in the Newsletter.
Communion
Please walk up on the right and down on the left to ease congestion
Parking, St. Colman's Church Kinvara
For Health & Safety reasons, please do not park along the wall to the left hand side of the barrier. Thank You.
Please Note
Church gate collections are to be taken up after Mass.
Parish Office
Parish Office Opening Hours:
| | | |
| --- | --- | --- |
| Tuesday & Wednesday | Ballinderreen | 9.30am—12.30pm |
| Thursday & Friday | Kinvara | 9.30am—12.30pm |
Parish office phone no. 086-8577644