22/10/2017 :: 29th Sunday in Ordinary Time
Baptism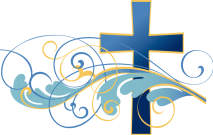 Congratulations to
Joseph Mahon, Doorus
and
Seadna Waters, Ballinderreen
who were Baptised recently. We welcome Seadna and Joseph into our Christian Community
Rest In Peace
We Pray for
Madje Durcan,
sister of the late Maureen Collins
who died recently,
and
Brian McHugh,
uncle of Sean McHugh & Mary Flanagan
who died recently in New York.
Sincere sympathy to the families of Brian and Madje.
May they Rest In Peace.
Anniversaries & Intentions
Please pray for the following for whom Mass will be offered

October 2017

Saturday 21st 7pm
Kinvara [St. Joseph's]
Mary & Raymond Monahan, Kinvara [Anniversary] & deceased members of the Monahan & McLynn families
Sunday 22nd 9am
Doorus
Michael & Maureen Collins, Geeha [Anniversary]
Sunday 22nd 10.30am
Ballinderreen
Jim & Mary Quinn, John & James Quinn & deceased members of the Quinn family, Aran Quay
Patrick Linnane, Drumacoo [1st Anniversary]
Sr. Nora Quinn, Tyrone, Kilcolgan & Birr Co. Offaly
Edward & Nora Fitzgerald, Ballinderreen [Anniversary]
12.00 noon
Kinvara [St. Colman's]
William & Cecelia Canny, Pollough
Special Intention
Tuesday 24th 7pm
Ballinderreen
People of the Parish
Wednesday 25th 11.45am
Blake Manor
Mass
Thursday 26th 10am
Kinvara [St. Joseph's]
Mass
Friday 27th 10am
Kinvara [St. Joseph's]
People of the Parish
Saturday 28th 7.00pm
Kinvara [St. Joseph's]
Bridget & John Joe O'Connor, Leaha South and deceased family
Sunday 29th 9am
Doorus
Thomas Fahy, Cregboy, [Anniversary]
Martin & Martin Delaney, [Anniversary] and deceased family members
Pat Keane, Aughnish, [Anniversary] and deceased family members
Sunday 29th 10.30am
Ballinderreen
Pat & Margaret Bermingham, [Anniversary]
John, Mary, Ann & Patrick Silke, Lisheeneenaun [Anniversary]
St Colman's 12.00 noon
Kinvara [St. Colman's]
Agnes & Paddy Joe Flanagan, Ballycleara & deceased Family
Last Sunday's Collection
Kinvara: € 1,305.35
Ballinderreen: € 746.86
A sincere 'Thank you' for your kindness, generosity and support.
All the money collected in the weekend collections goes towards the maintenance and upkeep our Parish and Churches.
Holy Well Project
Ireland's National Monuments Service documents the early nineteenth-century locations of over 2900 holy wells.
A new project which encourages large-scale participation through tools of the digital age is being started. Employing revised questions from 1934, the information gathered will be a publicly-accessible database donated to UCD's National Folklore Collection.
Local researchers will be capturing accounts of the prayer "rounds" unique to each holy well site, patron saints, associated flora and fauna, and cures. The mobile-phone-friendly Omeka website can also receive audio clips of pronunciations of well names and their townland locations, video clips of interviews, pattern days, or persons demonstrating the rounds, and photographs of well sites, votive offerings and any associated stations.
Please see the attached PDF for more details.
Doorus Community Montessori
New & used clothing collection, Thurs. 30th Nov. Proceeds go to improving outdoor play area.
CPR/AED Training Date
CPR/AED training course Tue. Nov. 7th.  The course is PHECC certified for two years and open to all – there is no obligation upon completion (the old on call phone system is no longer in place). 7th November, 7pm-10pm, GAA pitch meeting room Cost: €30. Places limited booking essential, email kinvaradefib@gmail.com
Kinvara Community Council
hold their AGM: Wed. 25th Oct. at 8pm in the Community Centre. Come along and help make this a strong representative group for our locality.
Remembering St Comans event
with tea, chat, display of photos and historic research in Community Centre Sat. 4th. Nov.  2pm to 4pm. All those interested in local history and with a story to tell come along. Radio broadcast from the event.
The World Meeting of Families
The World Meeting of Families will take place in Dublin on the 21st -26th of August 2018. It is expected that Pope Francis will attend so we are beginning our preparation now for that event. Pope Francis' Apostolic Exhortation "The Joy of Love" (Amoris Laetitia) offers his vision for family life. In the newsletter each week we will share with you a paragraph from this document. Each family is unique and special and Pope Francis affirms this while concentrating on the good news. Enjoy the extracts.
This week's extract
Pope Francis on the right to dignified housing for families: "The lack of dignified or affordable housing often leads to the postponement of formal relationships. It should be kept in mind that 'the family has the right to decent housing, fitting for family life and commensurate to the number of the members, in a physical environment that provides the basic services for the life of the family and the community'. Families and homes go together. This makes us see how important it is to insist on the rights of the family and not only those of individuals."
Chapter 2 p.44
Positive Spirit
Epilepsy Ireland
Would like to thank the people of Kinvara for their generous contribution towards their recent collection. A total of €332.04 was raised.
Ballinderreen Lotto
Numbers No's 13,14,24,29.. No winner 2 match 3's Tommy & Chrissie Keenan and Tony & Marcella Jordan . Jackpot €7,000 and draw will take place in O' Donoghues Sat 21st
Ballinderreen Community Centre
will host a Social Dance this Sunday 22nd October at 6:30 pm with one of Tipperary's finest singers/musician, Maurice Crotty. Dance and Refreshments served. Proceeds from the evening will go to the Ballinderreen Intermediate Team's Training Fund in preparation for the upcoming County Final. Please support.
Galway / Clare Easter Pilgrimage Group
to Fatima: 28th March—2nd April 2018 for 6 days ex Dublin, Led by Fr. Kevin O'Boyle. €599 pps includes Hotels, Return Flights, Buses and Food. Also included, Mass in Saint Anthony's Church in Lisbon where Saint Anthony was born. Station of the Cross and Mass in Fatima. Book Early, €100 deposit secures place. For Brochure contact James Treacy 0860572216 or 061921470 after 9pm
Positive Spirit
Perinatal & Self Care
A New Aware Perinatal & Self Care Support Group: Meets in unit 8 Merlin Park from 7.30pm—9pm every Wed. This peer support group is suitable for anyone experiencing low mood or anxiety which started during pregnancy or after birth. You do not need a diagnosis or referral. No appointment necessary and no cost involved.
RAINBOWS
A peer support 9 week programme for children coping with grief/ loss begins: Mon. 15th Jan. 2018, 6.30pm – 7.30pm, Diocesan Pastoral Centre, Newtownsmith, Galway. Contact: 091-565066 / 091-565080 Email: rainbowsgalway@gmail.com
Vacancies
Two part-time vacancies exist— Gort Cancer Support, Administrative Assistant, 2 month contract. Gort Community Centre Leisure Centre Worker, 3 month contract. No experience necessary. Applicants must be in receipt of a Social Welfare payment. Contact Margaret 091 631522 Or e-mail C.V.'s or queries to gortdistrictcomm@yahoo.ie
Thought About Fostering
Have You Ever Thought About Fostering a Child or a Teenager? Tusla, will hold an information stand in The Connaught Hotel on Fri. 10th Nov. 10am – 12 noon on fostering entails. Contact Deirdre O'Brien on 091 768360
Cancer Care West
and Galway University Hospital: Are holding a series of prostate cancer information and support sessions. Next support session—15th of November from 7pm to 9pm at Cancer Care West, Seamus Quirke Road, Galway.  To book contact Rachael Dalton Clinical nurse specialist on 091893318 or Cancer Care West on 091540040.
Special Movie
in IMC Galway from Nov.3rd: 'Mary's Land' investigates: is God 'fiction or reality'? This is a 'must see' movie for believers and doubters alike.. It comes to IMC Galway (Tel:091566771 for times and tickets) Fri 3rd to Thurs 9th Nov.
New Horizon Magazine: News and events from around the diocese of Galwy, Kilmacduagh & Kilfenora—on sale after Masses this weekend—€4
Positive Spirit
Dates for your Diary for 2018
COMMUNION


Northampton N.S.: Saturday 26th May
Positive Spirit
Ministers of the Word
Positive Spirit
Kinvara FM
Is pleased to announce that you can now listen to it on the internet every Saturday and Sunday from 12 noon to 8pm. The Saturday Vigil Mass from St Joseph's Church can now be heard every Sunday at 12 noon on 92.4 FM. Please pass on this news to those in the community who are unable to attend Mass.
Items at the back of Church
You are welcome to take, free of charge, the prayer cards and religious magazines etc. left at the back of the Churches (except the Irish Catholic, which has to be paid for).
Coeliac Hosts
Please indicate to Priest or Minister of Holy Communion as you receive.
Car Parking in Ballinderreen Church grounds
Please do not block the exits in the Church Car Park
Loop Hearing Aid System
This system is now installed in St. Colman's Church, Ballinderreen, St. Colman's Church, Kinvara and St. Joseph's Church, Kinvara. However, this system will not be available in St. Kieran's Church, Doorus as the Church is too small for it to be effective.

In order to avail of this facility please switch your Hearing Aid to the 'T' position.
Induction loop systems are invaluable in assisting hearing aid users to understand spoken language, particularly in situations where there is background noise. Hopefully, this will be of great benefit to all hearing aid users.
Notices for the Parish Newsletter
The deadline for notices for the Parish Newsletter is 12 noon on Thursday. Community notices are welcome when there is space, and if suitable for a Church newsletter. Please try to keep them as brief as possible. Notices of a commercial nature cannot be included in the Newsletter.
Communion
Please walk up on the right and down on the left to ease congestion
Parking, St. Colman's Church Kinvara
For Health & Safety reasons, please do not park along the wall to the left hand side of the barrier. Thank You.
Please Note
Church gate collections are to be taken up after Mass.
Parish Office
Parish Office Opening Hours:
| | | |
| --- | --- | --- |
| Tuesday & Wednesday | Ballinderreen | 9.30am—12.30pm |
| Thursday & Friday | Kinvara | 9.30am—12.30pm |
Parish office phone no. 086-8577644