10/09/2017 :: 23rd Sunday in Ordinary Time
Thanks
Fr. Tony would like to sincerely thank the people of Ballinderreen and Kinvara for all the farewell celebrations, cards and good wishes. He really enjoyed his time here with us and promises to remember us all in his prayers.
Positive Spirit
Baptism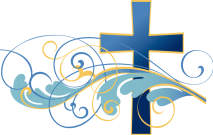 Congratulations to
Tuiren Maclean, Aran Road
and
Lauren Crotty, Crosin Beag
who were Baptised recently. We welcome Lauren and Tuiren into our Christian Community
Anniversaries & Intentions
Please pray for the following for whom Mass will be offered

September 2017

Saturday 9th 7pm
Kinvara [St. Joseph's]
Sean Keane, Caheravoneen [Anniversary]
Tom Kilkelly, Crushoa, [2nd Anniversary] & deceased family members
Sunday 10th 9am
Doorus
People of the Parish

Welcome to Fr. Hugh

Fr. Hugh will officially be installed as
Parish Priest of Kinvara and Ballinderreen
by Canon Tommy Marrinan at
10.30am Mass in Ballinderreen, and,
12 noon in Kinvara
Sunday 10th 10.30am
Ballinderreen
Mary Bermingham, Riddell, Ballinderreen [Anniversary]
Paddy & Margaret Lane, Lavallyconnor [Anniversary]
Cannon Tommy Walsh, Ballinderreen [Anniversary]
John & Helena Murphy, Kiltiernan [Anniversary]
12 noon
Kinvara [St. Colman's]
Laurence & Mary Kate Moroney, Funchin [Anniversary] and deceased family members.
Tuesday 12th 7pm
Ballinderreen
People of the Parish
Wednesday 13th 9am
Ballinderreen
Thanksgiving Mass
Thursday 14th 10am
Kinvara [St. Joseph's]
Mass
Friday 15th 10am
Kinvara [St. Joseph's]
Mass
Saturday 16th 7pm
Kinvara [St. Joseph's]
Mattie Kilkelly, Leeha North and deceased family members.
Sunday 17th 9am
Doorus
Mass
Sunday 17th 10.30am
Ballinderreen
Martin (Mattie) Moran, Cartron [10th Anniversary]
Joe O'Connor, Ballinderreen [Anniversary]
12 noon
Kinvara [St. Colman's]
People of the Parish
Last Sunday's Collection
Ballinderreen: € 518.99
Kinvara: € 1,026.27
A sincere 'Thank you' for your kindness, generosity and support.
All the money collected in the weekend collections goes towards the maintenance and upkeep our Parish and Churches.
Trocaire
has written to thank the parishioners for your support of this year's Lenten Campaign and your most generous support of the recent East Africa which raised €2,265.51 in Ballinderreen & €4,289.26 in Kinvara.
Doorus Church
Cleaning at 7.30pm Wed. 13th. All help greatly appreciated
Mystics Old & New
Brendan Comerford SJ returns for a new series on the Mystics, taking place over 6 Mondays beginning 18th September at the Galway Bay Hotel, 8pm-9:30pm. Cost €10 per evening/€50 for all 6. Info jesuitcentregalway@gmail.com,  086 877 6537. Booking advised. 
Adult Studies of the Catechism
Unit 3 – 12 Week Course, Mondays 7.30pm – 9pm, Commencing Mon. 11th Sept. Good Shepherd Parish, Cumasú Centre, Doughiska Road, Galway. Course Supported by Spiritual Director and Facilitator. Enquiries; The Good Shepherd Parish Office 091-756823 www.catechism.ie
COPE
The annual COPE Galway Church Plate collection takes place at all Masses next weekend 16th & 17th September. All funds raised go directly to local Galway frontline services in homeless, domestic violence and for older people.
NEIGHBOURHOOD WATCH:
Please be aware that there have been a number of break-ins in the Ballinderreen and Kinvara areas over the last week.
Cake Sale
Acorn Centre, after Mass. In aid of Ballinderreen National School building fund. Please support, YUM !!!!
Galway Hospice
Annual Coffee Morning in aid of Galway Hospice next Thursday 14th September 9.30am -11.30am at The Pier Head, All welcome.
Strictly …
Don't Forget to Vote for your local Parish Secretary in Strictly Come Dancing!!!!
Grandparents
National Annual Pilgrimage:  Sept. 10th 2017. Knock Shrine 2.30pm.  All welcome.
Carer of the Year
& Young Carer of the Year Awards 2017:  to nominate a relative, neighbour or friend contact Family Carers Ireland, on (091) 880418 or nominate online on www.familycarers.ie.  Closing date Fri. 15th Sept. 2017.
PLANT/Pernet CLG
(Pernet Lay Associates Networking Together): are offering a parenting course. The course, Family – The Creative Container, will be given by Ann Marie Collins, an art therapist who has worked with families in Galway for over 30 years. This 7 week course will be held in Westside Resource Centre on Tue. evenings beginning 12th Sept. Contact Imelda 086 6098887 or Mary 086 3836567.  Places limited. www.pernetlayassociates.com
T1 Diabetes
Free Public Talk on Type 1 Diabetes: with the experts in Croi House, Heart & Stroke Centre, Galway on Tuesday September 19th at 6.30pm until 9pm. Call 091 544310 to register your place.
Victim Assistance
Federation for Victim Assistance: offer a free & confidential service to all victims of crime. Call Freephone 1800277477 or www.victimassistanceireland.com
Ballinderreen CC Classes
Ballinderreen Community Centre: – weekly classes are back for the Autumn/Winter schedule. Classes in Modern Dance for all age groups, Pilates for women & men, Classes in English, French, Taekwando, Traditional Irish Music, Speech & Drama, Art Class & Irish Dancing. All details on our Facebook page or contact 087 8251835 or 085 1743916
Polio Survivors Ireland
are looking to contact Polio Survivors to Join our New Galway Register – Please Contact Niamh on 01 8898920 or info@ppsg.ie or website www.polio.ie
The Gig Room
Pete Lamb with Tom Portman and Beaz: Original Songs and Chestnuts in Americana Styles. Saturday, September 23rd, 8.30pm. The GiG Room, at the Kinvara Community Centre
Admission € 10/8
Ballinderreen Lotto
Numbers 15,18,25,27.. No winner. One match 3 Austin Connolly . This week's jackpot €6,400 & draw will take place in o Donoghue's Sat 9th 
Positive Spirit
Ministers of the Word
Positive Spirit
Kinvara FM
Is pleased to announce that you can now listen to it on the internet every Saturday and Sunday from 12 noon to 8pm. The Saturday Vigil Mass from St Joseph's Church can now be heard every Sunday at 12 noon on 92.4 FM. Please pass on this news to those in the community who are unable to attend Mass.
Items at the back of Church
You are welcome to take, free of charge, the prayer cards and religious magazines etc. left at the back of the Churches (except the Irish Catholic, which has to be paid for).
Coeliac Hosts
Please indicate to Priest or Minister of Holy Communion as you receive.
Car Parking in Ballinderreen Church grounds
Please do not block the exits in the Church Car Park
Loop Hearing Aid System
This system is now installed in St. Colman's Church, Ballinderreen, St. Colman's Church, Kinvara and St. Joseph's Church, Kinvara. However, this system will not be available in St. Kieran's Church, Doorus as the Church is too small for it to be effective.

In order to avail of this facility please switch your Hearing Aid to the 'T' position.
Induction loop systems are invaluable in assisting hearing aid users to understand spoken language, particularly in situations where there is background noise. Hopefully, this will be of great benefit to all hearing aid users.
Notices for the Parish Newsletter
The deadline for notices for the Parish Newsletter is 12 noon on Thursday. Community notices are welcome when there is space, and if suitable for a Church newsletter. Please try to keep them as brief as possible. Notices of a commercial nature cannot be included in the Newsletter.
Communion
Please walk up on the right and down on the left to ease congestion
Parking, St. Colman's Church Kinvara
For Health & Safety reasons, please do not park along the wall to the left hand side of the barrier. Thank You.
Please Note
Church gate collections are to be taken up after Mass.
Parish Office
Parish Office Opening Hours:
| | | |
| --- | --- | --- |
| Tuesday & Wednesday | Ballinderreen | 9.30am—12.30pm |
| Thursday & Friday | Kinvara | 9.30am—12.30pm |
Parish office phone no. 086-8577644