15/04/2018 :: 3rd Sunday of Easter
Northampton N.S. First Confession
Best wishes to the second class children of Northampton N.S. who will receive First Confession in St. Joseph's Church this Wed. 18th April 2018 at 7pm.
Baptism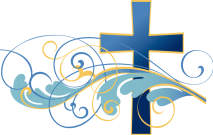 Congratulations to
Sean Fordham, Caherpeak
and
Aoife, Eimear and Saoirse Reilly, Dunguaire Haven
who were baptised in Ballinderreen and Kinvara recently.
We welcome Saoirse, Eimear, Aoife and Sean into our Christian Community
Wedding
Congratulations to
Lisa McTigue
and
Richie Glynn
who were married in Ballinderreen last weekend.
Positive Spirit
Anniversaries & Intentions
Please pray for the following for whom Mass will be offered

April

Saturday 14th 7pm Vigil Mass
Kinvara [St. Joseph's]
Una McCormack, Cartron [2nd Anniversary]
Margaret & Michael McCormack, Parkroe [Anniversary] & deceased members of their family.
John & Helen Donohue, Funchion [Anniversary] & Sr. Martha & Sr. Rosario, Navan.
Paddy Geraghty, Kinvara [Anniversary]
Sunday 15th 9.00am
Doorus
Bertie Kavanagh, Doorus [Anniversary]
Tom & Nora Curtin, Ennis & Aughnish [Anniversary]
Sunday 15th 10.30am
Ballinderreen
Mary Ann & John Flaherty & their daughter Pauline & Bridie Larkin [Anniversary]
Michael & Marilyn Fordham, Ballinderreen [Anniversary]
Kathleen, Patrick & Michael Fahy, Mulrook [Anniversary] & Margaret & Jeremiah Crowley, Cork [Anniversary]
12 Noon
Kinvara [St. Colman's]
Paddy Bermingham, Kinvara [Anniversary]
Eugene O'Carroll & Fr. Declan O'Toole [Anniversary]
Tuesday 17th 7pm
Ballinderreen
Special Intention
Teresa & Paddy O'Connor, Newtown [Anniversary]
Wednesday 18th 9am
Ballinderreen
Kate & Sonny McDermott, Roscommon [Anniversary]
Thursday 19th 10am
Kinvara [St. Joseph's]
Special intention
Friday 20th 10am
Kinvara [St. Joseph's]
People of the Parish
Saturday 21st 7pm
Kinvara [St. Joseph's]
Christina McCormack, Kinvara West [Anniversary]
Peter & Annie Deeley, Loughcurra [Anniversary] & deceased family members.
Sunday 22nd 9.00am
Doorus
Bridget O'Connor, Doorus [Anniversary] & deceased family members
10.30am
Ballinderreen
Mary & Vincent Lynch, Ballinderreen [Anniversary]
Thomas & Nora Costello [Anniversary]
Patsy Fahy, Killeenaran [Anniversary]
Bridget O'Connor, Kinvara [Anniversary]
12 Noon
Kinvara [St. Colman's]
People of the Parish
Last Sunday's Collection
Kinvara: € 1,114.16
Ballinderreen: € 549.67
A sincere 'Thank you' for your kindness, generosity and support.
All the money collected in the weekend collections goes towards the maintenance and upkeep our Parish and Churches.
Parish Child Safeguarding Training
Training in best practice in child safeguarding in the Church context will be given by Mr Kevin Duffy, child safeguarding officer for Galway Diocese, for all involved in children's activities and leadership in the Churches in the parishes of Ballinderreen and Kinvara on Friday 27th April and Friday 11th May from 7.30pm to 10pm on each evening in the Acorn Centre, Ballinderreen Church. All involved in leadership in the parishes and those involved in ministry to children are asked to participate and anybody else interested will be very welcome also. Those intending to participate are asked to send in your name to the parish office by phone, text or email. See contact details on the left of the newsletter.
Pro-Life speaker
The Galway Diocese has authorised speakers from the Pro-Life movement to speak in the Churches of the diocese before the referendum on the 8thamendment to the Constitution. Therefore, a speaker will address the congregation at all Masses in Kinvara and Ballinderreen next Saturday and Sunday, 21st and 22nd April 2018, urging voters to maintain the constitutional protection of both the unborn child and his or her mother.
The Poor Clares, Galway
Cloister day, Sat. 21st April, 10am—5pm. For women between the ages of 21 and 40. To book, contact Sr. Faustina at poorclaresgalwayvocations@gmail.com
Burren Outdoor Retreat
Fri. 18th to Sun. May 20th. Phone Mary 087 970 1130 or Nóirín 087 9459 151.
Kinvara Community Defibrillator Project (KCDP)
Meeting & demonstration of a new AED & cabinet, Mon. April 16th at 8pm in the Community Centre.
Ballinderreen Lunch Club
The next sitting will take place on Friday, 20th April at 1.30pm in Ballinderreen Community Centre.
Young at Heart club
The club holds a fortnightly afternoon of friendship and fun with lunch for the elderly of the parish on Mondays (except during the Summer). New attenders are always welcome. The club is holding its annual Church gate collection this weekend, and this is its main annual fundraiser.
Ballinderreen Camogie Club
Fundraising Book Sale, Sat 21st April, 4-6pm & Sun. 22nd April, Community Centre 11am-1pm. Donate books, at the pitch Tues or Thurs at 6.30pm. Contact 085 7303812.
Foróige Youth Club Kinvara Transition Year Group
New Kinvara Keep Cup on sale at Kinvara Market on Friday 20th April. This group are aiming to reduce the number of disposable coffee cups sold in the village by designing and selling a reusable cup.  Your support is much appreciated!
Ballinderreen Hurling Club
Annual hurling club lotto tickets are being delivered this week. €100 for 52 entries into lotto draw. All proceeds go to maintenance & development of the club. Please support.
Ballinderreen Community Games
will take place this Sunday 15th April in Ballinderreen Pitch.
Registration at 1.30pm. Games begin at 2.30pm.
Ballinderreen Tidy Towns
Annual Fundraising Table Quiz O'Looney's, Fri. 20th April at 8pm. Tables of 4/5, €10 per person or €5 for students. This is always a great night. Your support would be greatly appreciated.
Ballinderreen Lotto
No's 2, 3, 11, 20… No winner.. 6 match 3's. David Fawl, Helena McGrath, Gerry Glynn, Greg Glynn, Anna Lawless & John Corcoran. Jackpot €3,400 & draw will take place in O'Donoghue's Sat 14th.
WEEE Ireland
(Waste Electrical and Electronic Equipment): Electrical equipment and batteries Saturday 5th May, Gort Mart, 10am – 4pm
Gort Resource Centre
Provides a befriending service that aims to reduce the social isolation many older people can experience. Volunteers must undergo Garda vetting. Please contact Gort Resource Centre on 091 630902 or email  administrator@gortfrc.com. Our hours are 10-1pm and 2-4pm.
CuanBeo welcomes locals
Meeting on South East Galway Bay, Merriman Hotel, Kinvara 7:30pm Wed. 18th April. More info 087-2455032 www.cuanbeo.com  All welcome.
Beginners Golf
Athenry Golf Club 23rd April, 8pm for a Free "Taster Night".  Contact Brenda Tighe 086 1741534.
Dates for your Diary for 2018
COMMUNION


Northampton N.S.: Saturday 26th May
Positive Spirit
Ministers of the Word
Kinvara FM
Is pleased to announce that you can now listen to it on the internet every Saturday and Sunday from 12 noon to 8pm. The Saturday Vigil Mass from St Joseph's Church can now be heard every Sunday at 12 noon on 92.4 FM. Please pass on this news to those in the community who are unable to attend Mass.
Items at the back of Church
You are welcome to take, free of charge, the prayer cards and religious magazines etc. left at the back of the Churches (except the Irish Catholic, which has to be paid for).
Coeliac Hosts
Please indicate to Priest or Minister of Holy Communion as you receive.
Car Parking in Ballinderreen Church grounds
Please do not block the exits in the Church Car Park
Loop Hearing Aid System
This system is now installed in St. Colman's Church, Ballinderreen, St. Colman's Church, Kinvara and St. Joseph's Church, Kinvara. However, this system will not be available in St. Kieran's Church, Doorus as the Church is too small for it to be effective.

In order to avail of this facility please switch your Hearing Aid to the 'T' position.
Induction loop systems are invaluable in assisting hearing aid users to understand spoken language, particularly in situations where there is background noise. Hopefully, this will be of great benefit to all hearing aid users.
Notices for the Parish Newsletter
The deadline for notices for the Parish Newsletter is 12 noon on Thursday. Community notices are welcome when there is space, and if suitable for a Church newsletter. Please try to keep them as brief as possible. Notices of a commercial nature cannot be included in the Newsletter.
Communion
Please walk up on the right and down on the left to ease congestion
Parking, St. Colman's Church Kinvara
For Health & Safety reasons, please do not park along the wall to the left hand side of the barrier. Thank You.
Please Note
Church gate collections are to be taken up after Mass.
Parish Office
Parish Office Opening Hours:
| | | |
| --- | --- | --- |
| Tuesday & Wednesday | Ballinderreen | 9.30am—12.30pm |
| Thursday & Friday | Kinvara | 9.30am—12.30pm |
Parish office phone no. 086-8577644