29/04/2018 :: 5th Sunday of Easter
Baptism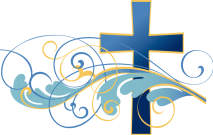 Congratulations to
Matt Kavanagh, Trellick
who was baptised recently.
We welcome Matt into our Christian Community
First Communion
Congratulations to the children of Doorus N.S. who received their First Communion on Saturday morning. 
Next Saturday, the children of Ballinderreen N.S. will be receiving their First Communion, at 11am in St Colman's Church, Ballinderreen.
Anniversaries & Intentions
Please pray for the following for whom Mass will be offered

April

Saturday 28th 7pm Vigil Mass
Kinvara [St. Joseph's]
Gerry, Mary & Owen Fallon, Convent Park [Anniversary]
Ann Whelan, Carnamadra [Anniversary]
Deceased members of the Kennedy & Whelan family
Paddy Joe Connolly, Main Street.
Micko Moroney & Kathleen O'Donogue, Funshin [Anniversary] & deceased family.
Sunday 29th 9.00am
Doorus
People of the Parish
10.30am
Ballinderreen
Sarah Coen, Drumacoo, [1st Anniversary]
Maura O'Sullivan, Kilcolgan [Anniversary]
Frank Quinn, Ballinderreen [Anniversary]
John Fordham, Killeenaran [Anniversary] & deceased family members.
12 Noon
Kinvara [St. Colman's]
Pa Whelan, Carnamadra [Anniversary]
Tom Linnane, Ballycleara & Jimmy Linnane, Crushoa.

May

Tuesday 1st 7pm
Ballinderreen
People of the Parish
Wednesday 2nd 9am
Ballinderreen
Mass
Thursday 3rd 10am
Kinvara [St. Joseph's]
Mass
Friday 4th 10am
Kinvara [St. Joseph's]
Mass
Saturday 5th 11am
Ballinderreen
First Holy Communion
Saturday 5th 7pm
Kinvara [St. Joseph's]
Nora, Patrick & Elizabeth Forde, Caheravoneen [Anniversary]
Sunday 6th 9.00am
Doorus
People of the Parish
10.30am
Family Mass
Ballinderreen
Mary Larkin, Aran [Anniversary]
Michael & Margaret Hynes & their daughter Mary Kinnane, Mulrook [Anniversary]
Paddy McDonagh, Ballymore [Anniversary]
Paddy Fordham, Tyrone [Anniversary]
12 Noon
Kinvara [St. Colman's]
Kitty O'Grady, Kinvara [1st Anniversary]
John Kilroy, Cloonasee [Anniversary]
Last Sunday's Collection
Kinvara: € 1,062.35
Ballinderreen: € 707.77
A sincere 'Thank you' for your kindness, generosity and support.
All the money collected in the weekend collections goes towards the maintenance and upkeep our Parish and Churches.
Invitation
"Walking Together as Families Today": Gathering in preparation for the World Meeting of Families, St Patrick's College, Maynooth, 19th-20th June 2018. Speakers, workshops, conversations, prayer, and much more. Registration: €15 (incl. lunch & teas/coffees). Tickets available on www.eventbrite.ie (under "Walking Together as Families Today"). Further info: contact Aoife at specialevents@spcm.ie Be part of it!
Drumacoo Graveyard Committee
Would like to thank all who volunteered their time to help improve the car park area, Dolly O'Connor for kerbing stones and Patrick Lane Landscaping for supplying hedging.
Christmas Pilgrimage to the Holy Land 19h – 27th December 2018
Taking in Bethlehem, Jerusalem (Mount of Olives, Garden of Gethsemane, Last Supper Room and Calvary), Mount Tabor, Cana, Nazareth, Jericho, River Jordan, Dead Sea and Sea of Galilee. Contact James Treacy 061-921470 or 0860572216. Payments can be made in instalments.
THANK YOU
Donal and Patricia Fordham, Keamsella, Kilcolgan Co. Galway would like to thank everyone who donated to Chernobyl Children's Project during the time of our beloved son Mark's funeral. Money totalling €6,000 was collected and this has gone directly to helping 6 children who need urgent care for heart defects. This included doctors coming from the United States of America and trained doctors so they will be able to continue to help many other children in the future. This charity always held a special place in our hearts and hopefully in the future we will get involved in further fundraising to help this great cause.
Kinvara Young at Heart
Would like to thank all who contributed so generously to our Church Gate Collection. The total collected was €726.17 and is much appreciated.
Kinvara Camogie Club Table Quiz
Friday 4th May at 9pm in Keogh's, in aid of Féile na nGael. €40 per table of 4. All support greatly appreciated. 
Kinvara Active Retirement Kildare Day Trip
To Kildare Outlet Village & Newbridge Silverware, Thur. 10th May. Bus will leave Kinvara at 8.30am. Early booking & deposit essential. Contact Mary on 065-7078116. All Welcome!
A sum of money
was found after last Sat. evening's Vigil Mass in St. Joseph's. Please contact the Parish Office.
Galway County Council
Invites you to public consultation on the South Galway (Gort Lowlands) Flood Relief Scheme in Sullivan's Royal Hotel, Gort at any time between 3:00pm and 9:00pm on Thursday 3rd May.
Fundraising Walk in aid of Alzheimer Society of Ireland & Galway Camogie
In the Grounds of Kilcornan, Clarinbridge, Monday 7th May, 12 noon. Registration 11am to 11.30am in Kilcornan on the day. Adults €20. Your support would be greatly appreciated.
Alzheimer Café
Is a free monthly gathering for anyone affected by dementia. Mary McDermott, Solicitor, will give a talk on "Planning your legal affairs": Menlo Park Hotel Fri. 4th May 2pm – 4pm. Contact: Maureen 086 8211540.
Gort Resource Centre
Provides a befriending service that aims to reduce the social isolation many older people can experience. Volunteers must undergo Garda vetting. Please contact Gort Resource Centre on 091 630902 or email administrator@gortfrc.com. Our hours are 10-1pm and 2-4pm.
Adopted Adults
Peer support group for adults who were adopted, takes place the last Tuesday of every month in Ennis 7pm-9pm. Please contact 087 9212530 between 10am and 4pm Monday to Friday for more details.
Pro Life Mass
Will be held in the Abbey Church, St Francis St, Galway on Friday 4th May at 7pm. The guest speaker will be John Waters. All are welcome.
Ballinderreen Lotto
No's 6,10,12,30.. No winner. 2 match 3's Ellen Wiseman & Kathleen Gallagher Jackpot €3,500 & draw will take place in O' Looneys Sat 28th. Congrats to Early bird winner Michael Organ.
Positive Spirit
Dates for your Diary for 2018
COMMUNION


Northampton N.S.: Saturday 26th May
Positive Spirit
Ministers of the Word
Kinvara FM
Is pleased to announce that you can now listen to it on the internet every Saturday and Sunday from 12 noon to 8pm. The Saturday Vigil Mass from St Joseph's Church can now be heard every Sunday at 12 noon on 92.4 FM. Please pass on this news to those in the community who are unable to attend Mass.
Items at the back of Church
You are welcome to take, free of charge, the prayer cards and religious magazines etc. left at the back of the Churches (except the Irish Catholic, which has to be paid for).
Coeliac Hosts
Please indicate to Priest or Minister of Holy Communion as you receive.
Car Parking in Ballinderreen Church grounds
Please do not block the exits in the Church Car Park
Loop Hearing Aid System
This system is now installed in St. Colman's Church, Ballinderreen, St. Colman's Church, Kinvara and St. Joseph's Church, Kinvara. However, this system will not be available in St. Kieran's Church, Doorus as the Church is too small for it to be effective.

In order to avail of this facility please switch your Hearing Aid to the 'T' position.
Induction loop systems are invaluable in assisting hearing aid users to understand spoken language, particularly in situations where there is background noise. Hopefully, this will be of great benefit to all hearing aid users.
Notices for the Parish Newsletter
The deadline for notices for the Parish Newsletter is 12 noon on Thursday. Community notices are welcome when there is space, and if suitable for a Church newsletter. Please try to keep them as brief as possible. Notices of a commercial nature cannot be included in the Newsletter.
Communion
Please walk up on the right and down on the left to ease congestion
Parking, St. Colman's Church Kinvara
For Health & Safety reasons, please do not park along the wall to the left hand side of the barrier. Thank You.
Please Note
Church gate collections are to be taken up after Mass.
Parish Office
Parish Office Opening Hours:
| | | |
| --- | --- | --- |
| Tuesday & Wednesday | Ballinderreen | 9.30am—12.30pm |
| Thursday & Friday | Kinvara | 9.30am—12.30pm |
Parish office phone no. 086-8577644