14/01/2018 :: The 2nd Sunday in Ordinary Time
Baptism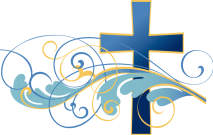 Congratulations to
Donagh Forde, Ballycleary who was baptised recently in Ballinderreen
and
John Paul Clifford, Dublin (nephew of Fr. Hugh) who was baptised recently in Kinvara.
We welcome John Paul and Donagh into our Christian Community
Positive Spirit
Installation of Bishop Brendan Kelly
Each parish has been allocated ten tickets for the installation of the new Bishop in Galway Cathedral , Sunday, 11th February at 3pm. We will have a raffle in order to allocate the tickets. Please give your name into the Sacristy or Parish Office before this Wednesday 17th January if you wish to be included in the raffle.
Anniversaries & Intentions
Please pray for the following for whom Mass will be offered

January

Saturday 13th 7pm
Kinvara [St. Joseph's]
David Whitehead, Glebe [Months Mind]
Thomas & Margaret Kavanagh & their daughter Marie, Newtown [Anniversary]
Keelin Frawley, Gortskeagh [Anniversary]
Sunday 14th 9am
Doorus
People of the Parish
Sunday 14th 10.30am
Ballinderreen
John Killoran, Ballinderreen [Anniversary]
12 noon
Kinvara [St. Colman's]
Patrick Sylver, Ardrahan
Tuesday 16th
Ballinderreen
NO MASS
Wednesday 17th 9am
Ballinderreen
People of the Parish
Thursday 18th 10am
Kinvara [St. Joseph's]
Mass
Friday 19th 10am
Kinvara [St. Joseph's]
Mass
Saturday 20th Vigil Mass 7.00pm
Kinvara [St. Joseph's]
Mass
Sunday 21st 9am
Doorus
Mass
Sunday 21st 10.30am
Ballinderreen
Nora Linnane, Ballyclery, [1st Anniversary] & also Jimmy Linnane [Anniversary]
12 noon
Kinvara [St. Colman's]
Kathleen Brogan, Kinvara [Anniversary]
Deceased members of the Curtin Family, Roo Demesne
Julia Keane, Kinvara West [Anniversary]
Last Sunday's Collection
Ballinderreen: € 825.16
Kinvara: € 948.96
A sincere 'Thank you' for your kindness, generosity and support.
All the money collected in the weekend collections goes towards the maintenance and upkeep our Parish and Churches.
Please note
Going forward, Baptisms in both Kinvara and Ballinderreen will be at the earlier time of 12 noon.
Positive Spirit
Weekly Envelopes
If you have not yet received your 2018 box of weekly envelopes or you are new to the parish and would like to receive one, please contact Catherine at the Parish Office.
Ballinderreen Community Centre
Weekly classes are back for the 2018 schedule. All details are on our Facebook page or contact 087 8251835 or 085 1743916.
Positive Spirit
Join an Operation Transformation Walk
This January 13th. Galway Sports Partnership and local walking groups have organised nine walks across Galway. All walks will take place at 11am on Saturday the 13th of January. For more information, visit 'Galway Sports Partnership' Facebook page or contact: galwayactive@galwaycoco.ie  or (091) 536459 / 509572.
Flood Damage
If your home has been affected or damaged by flooding you may be entitled to assistance from the Department of Employment Affairs and Social Protection, if you need emergency income support or if your house or contents have been damaged by flooding. The Department's office in Loughrea has a Community Welfare Service that covers Kinvara, and flooding assistance (known as Humanitarian Aid, or HAID) is provided through that service. If you want to make enquiries about assistance that the Department may be able to provide for you, please contact us at the following numbers: Maura Carr 086-837-1896, Sally Ruane 086-837-2207 & Micheál Ó Méalóid 086-795-4144
Home Instead Senior Care
Are currently recruiting experienced Carers for the Kinvara area, positions are part-time and include evening and weekend calls. QQI qualification desirable but not essential and full training provided. Own transport required. Email CV to recruit.galway@homeinstead.ie or call 091-384160
Ballinderreen Healthy Club Project
Are co-ordinating defibrillator training on Fri 26th Jan. from 7pm—10pm, Ballinderreen Community Centre. Course is certified by the Irish Heart and American Heart Association's . Places are limited. A fee of €40 applies on booking. Contact Mary 085 7219832
CHY3 Forms Ballinderreen only
If you have not already returned your 2014 CHY3 forms and you wish to participate in the parish donations tax relief scheme, please return them at your earliest convenience.
Ballinderreen Mummers
were out in force on St. Stephen's Day and collected €350 for the RNLI. Thank you to all who contributed and participated.
St. Vincent de Paul
Sent a letter to the parishioners of Ballinderreen to sincerely thank those who gave donations of food at Christmas.
Kinvara Community Council
Meeting next Wed. 17th Jan. at 8pm in the meeting room of the centre. The main topic will be the election of a chairperson. It is imperative that all community groups and users of the centre are represented.
Thank You
For your contribution to the recent Cystic Fibrosis Church gate collection. A total of €344.46 was raised.
Run Kinvara
Will host their annual 5km family fun run/walk fundraiser in aid of Kinvara Tidy Towns on Sun. Jan. 14th 2018 at 11.00am with a change of venue this year to NORTHAMPTON N.S.  Registration from 10.00 a.m.  We invite you to join us for a walk, jog or run on the day and for a cuppa and goodies afterwards in the school.
CPR
By learning how to do CPR and use an AED, you could save a loved one's life.  Phone 087 1688373 for a place on a three hour training course in Kinvara.
Young at Heart Social Club Kinvara
We will resume our Monday afternoon  social meetings  on the 29th  January. New members very welcome. Contact Sharon. 087 9943539
Ballinderreen Lotto
No's 1,7,18,28.. No winner.. One match 3—Cillian Roland. Jackpot €8,200 and draw will take place in O'Donoghues Sat 13th.
Dates for your Diary for 2018
COMMUNION


Northampton N.S.: Saturday 26th May
Positive Spirit
Ministers of the Word
Kinvara FM
Is pleased to announce that you can now listen to it on the internet every Saturday and Sunday from 12 noon to 8pm. The Saturday Vigil Mass from St Joseph's Church can now be heard every Sunday at 12 noon on 92.4 FM. Please pass on this news to those in the community who are unable to attend Mass.
Items at the back of Church
You are welcome to take, free of charge, the prayer cards and religious magazines etc. left at the back of the Churches (except the Irish Catholic, which has to be paid for).
Coeliac Hosts
Please indicate to Priest or Minister of Holy Communion as you receive.
Car Parking in Ballinderreen Church grounds
Please do not block the exits in the Church Car Park
Loop Hearing Aid System
This system is now installed in St. Colman's Church, Ballinderreen, St. Colman's Church, Kinvara and St. Joseph's Church, Kinvara. However, this system will not be available in St. Kieran's Church, Doorus as the Church is too small for it to be effective.

In order to avail of this facility please switch your Hearing Aid to the 'T' position.
Induction loop systems are invaluable in assisting hearing aid users to understand spoken language, particularly in situations where there is background noise. Hopefully, this will be of great benefit to all hearing aid users.
Notices for the Parish Newsletter
The deadline for notices for the Parish Newsletter is 12 noon on Thursday. Community notices are welcome when there is space, and if suitable for a Church newsletter. Please try to keep them as brief as possible. Notices of a commercial nature cannot be included in the Newsletter.
Communion
Please walk up on the right and down on the left to ease congestion
Parking, St. Colman's Church Kinvara
For Health & Safety reasons, please do not park along the wall to the left hand side of the barrier. Thank You.
Please Note
Church gate collections are to be taken up after Mass.
Parish Office
Parish Office Opening Hours:
| | | |
| --- | --- | --- |
| Tuesday & Wednesday | Ballinderreen | 9.30am—12.30pm |
| Thursday & Friday | Kinvara | 9.30am—12.30pm |
Parish office phone no. 086-8577644