28/01/2018 :: The 4th Sunday in Ordinary Time
Baptism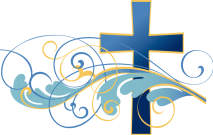 Congratulations to
Jack McInerney, Kinvara
and
Blair Sheehan, Kerry
who were baptised recently.
We welcome Blair and Jack into our Christian Community
Positive Spirit
Installation of Bishop Brendan Kelly
Each parish has been allocated ten tickets for the installation of the new Bishop in Galway Cathedral , Sunday, 11th February at 3pm. We will have a raffle in order to allocate the tickets. Please give your name into the Sacristy or Parish Office before this Wednesday 17th January if you wish to be included in the raffle.
Rest In Peace
We Pray for
Bridie Linnane, Kilcolgan,
and
Brother Thomas (John) Devaney, uncle of Marian Connolly, Crushoa
who died recently.
Sincere sympathy to their families.
May Brother Thomas and Bridie Rest In Peace.
Anniversaries & Intentions
Please pray for the following for whom Mass will be offered

January

Saturday 27th 7pm
Kinvara [St. Joseph's]
Mass
Sunday 28th 9.00am
Doorus
Sarah Hynes, Parkmore
Thomas Hynes, Parkmore [Anniversary] & deceased family members
Sunday 28th 10.30am
Ballinderreen
John Joe Quinn, [1st Anniversary]
Thomas Shiels, Killeenhugh [Anniversary]
Aggie Murphy, Caheradoo [Anniversary]
12 noon
Kinvara [St. Colman's]
Tomo, Lilly, Mattie Joe & Bernie Connolly, Killina [Anniversary] & deceased family members
Ann O'Connor Dunford, formerly Moy Rd, [3rd Anniversary]
Padraig & Bridget O'Loughlin & their son Johnnie, Killeenavara [Anniversary]
Betty & Paddy Joe Griffin, Dunguaire West [Anniversary]
Tuesday 30th 7pm
Ballinderreen
Teresa Burke, Mulroog East, Months Mind
Wednesday 31st 11.45am
Blake Manor Nursing Home
Mass

February

Thursday 1st 10am
Feast of St. Brigid
Kinvara [St. Joseph's]
Bridget O'Halloran, Kinvara [Anniversary]
Friday 2nd 10am
Feast of the Presentation of the Lord
also known as Candlemas
Kinvara [St. Joseph's]
Mass
Saturday 3rd 7.00pm Vigil Mass
Kinvara [St. Joseph's]
Bernie, Michael & Birdie Leech, Crushoa [Anniversary] & deceased family members
Sunday 4th 9.00am
Doorus
Mass
Sunday 4th 10.30am
Ballinderreen
Bertie Flannery, Ballinderreen [Anniversary]
Detta Murphy, Newtown [Anniversary]
12 noon
Kinvara [St. Colman's]
People of the Parish
Last Sunday's Collection
Ballinderreen: € 893.86
Kinvara: € 1,031.83
A sincere 'Thank you' for your kindness, generosity and support.
All the money collected in the weekend collections goes towards the maintenance and upkeep our Parish and Churches.
Priests rotating this weekend
The priests of the South Galway parishes are rotating parishes for this weekend, and so we welcome Fr. Michael King, C.C., Gort, to Ballinderreen and Kinvara, while Fr Hugh visits Gort for the Masses there.
Ministers of the Word
A copy of the new rotas has been either emailed or posted to you.
Raising Hearts & Giving Hope
Festival of Faith Conference, Galway City, Saturday 10th February 2018, Ardilaun Hotel. Opening address at 10am and conference concludes with concelebrated Mass, at 6:00 pm, Galway Cathedral. Tickets €25.00, available from The Abbey Church shop – 091-562518. Enquiries to findtfk@gmail.com or to Tom on 087-6209090 or facebook.com/raisingandgiving
GALWAY CATHEDRAL SOLEMN NOVENA to OUR LADY OF PERPETUAL HELP
Commences in the Cathedral on Monday, February 19th. Details available in Brochures at the doors of the Church. Six sessions each day: 7.45 am, 11.00 am, 1.10 pm 3.30 pm, 7.30 pm, 9.00 pm
Sunday times: 9.00 am, 10.30 am, 12.30 pm, 4.30 pm, 6.30 pm & 8.00 pm. No 9.00pm session on Sunday night.
Please note
Going forward, Baptisms in both Kinvara and Ballinderreen will be at the earlier time of 12 noon.
Positive Spirit
Galway Samaritans
14 Nuns Island Galway, need volunteers. Find out more at one of our open meetings, Saturday 10th February at 1pm and Monday 12th February at 8pm. Contact 086-2468203, or samsgalwayselection@gmail.com
Social Cards
Returns for 4 weeks, starting Wed 31st of Jan. in the Acorn Centre at 7.30pm.  Refreshments provided and all welcome. 
CPR
By learning how to do CPR and use an AED, you could save a loved one's life.  Phone 087-1688373 for a place on a three hour training course in Kinvara.
Young at Heart Social Club Kinvara
We will resume our Monday afternoon  social meetings  on the 29th  January. New members very welcome. Contact Sharon. 087-9943539 .
The 2018 Rock and Road Race
Will take place in Kinvara  Sat. 3rd March this year. The organisers are seeking additional marshalling staff as a new marathon course will be in operation, with financial contributions available to clubs and organisations. Please contact Eoin on 087 9758056 or email at eoin@dolmensports.com for more information.
The Alzheimer Café
Free monthly gathering and anyone affected by dementia is welcome to attend.
Venue: Menlo Park Hotel Friday 2nd February. 2pm – 4 pm. Speaker Professor Eamon O Shea NUIG. Topic: "Living Well with Dementia". Contact: Maureen Mannion 086 8211540.
Prostate Cancer Support and Information Series
Cancer Care West, 7th February, 7pm – 9pm.
Upcoming Concert
Nashville Singer/Songwriter and well known Record Producer Jim Rooney will celebrate his 80th birthday in Ballinderreen Community Centre on Friday 16th February at 8:00 pm. Tickets on 085 1743916.
Irish Society for Colitis and Crohn's Disease Spring 2018 meetings
Hosted by Galway University Hospital's Dr Eoin Slattery Consultant Gastroenterologist and Aine Keogh IBD Advanced nurse practitioner. Saturday 21st April, registration at 1:30pm, starting at 2pm.  Venue—Salthill Hotel, The Promenade, Galway. These public meetings are for both members, non-members and those with a general interest in IBD. We look forward to seeing you on the day.
Kinvara GAA Lotto
No's 12, 27, 29  31… No jackpot winner. 3 match 3's, Martina Monaghan, Martina Corless, Karen Connelly. Sellers: The Pub squad camogie. 
Promoters, Niall Fallon.  Next week's draw Conole's €4500. 
Ballinderreen Lotto
No's 7,10,11,16… No winner. 2 match 3's Sean Corcoran & Michael Fahy. Jackpot €8,400, draw in O'Looney's Sat 27th
Positive Spirit
Dates for your Diary for 2018
COMMUNION


Northampton N.S.: Saturday 26th May
Positive Spirit
Ministers of the Word
Kinvara FM
Is pleased to announce that you can now listen to it on the internet every Saturday and Sunday from 12 noon to 8pm. The Saturday Vigil Mass from St Joseph's Church can now be heard every Sunday at 12 noon on 92.4 FM. Please pass on this news to those in the community who are unable to attend Mass.
Items at the back of Church
You are welcome to take, free of charge, the prayer cards and religious magazines etc. left at the back of the Churches (except the Irish Catholic, which has to be paid for).
Coeliac Hosts
Please indicate to Priest or Minister of Holy Communion as you receive.
Car Parking in Ballinderreen Church grounds
Please do not block the exits in the Church Car Park
Loop Hearing Aid System
This system is now installed in St. Colman's Church, Ballinderreen, St. Colman's Church, Kinvara and St. Joseph's Church, Kinvara. However, this system will not be available in St. Kieran's Church, Doorus as the Church is too small for it to be effective.

In order to avail of this facility please switch your Hearing Aid to the 'T' position.
Induction loop systems are invaluable in assisting hearing aid users to understand spoken language, particularly in situations where there is background noise. Hopefully, this will be of great benefit to all hearing aid users.
Notices for the Parish Newsletter
The deadline for notices for the Parish Newsletter is 12 noon on Thursday. Community notices are welcome when there is space, and if suitable for a Church newsletter. Please try to keep them as brief as possible. Notices of a commercial nature cannot be included in the Newsletter.
Communion
Please walk up on the right and down on the left to ease congestion
Parking, St. Colman's Church Kinvara
For Health & Safety reasons, please do not park along the wall to the left hand side of the barrier. Thank You.
Please Note
Church gate collections are to be taken up after Mass.
Parish Office
Parish Office Opening Hours:
| | | |
| --- | --- | --- |
| Tuesday & Wednesday | Ballinderreen | 9.30am—12.30pm |
| Thursday & Friday | Kinvara | 9.30am—12.30pm |
Parish office phone no. 086-8577644