15/07/2018 :: 15th Sunday in Ordinary Time
Baptism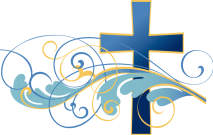 Congratulations to
Lexie McManus, Woodmount,
Caoimhe Connolly, Carnane
and
Jack Kenny, Loughcurra North
who were baptised recently.
We welcome Jack, Caoimhe and Lexie into our Christian Community
Wedding
Congratulations to
Rebecca Griffin
and
Anthony McTigue
who were married recently in St. Colman's Church, Kinvara.
CEMETERY MASSES 2018
Doorus :: Fri 20th July at 8pm
Killina and Parkmore will alternate each year from next year.
For this year, those buried in Parkmore will be included in the Mass in Doorus, and those buried in Killina will be included in the Mass in Mount Cross.
Those we love don't go away,
they walk beside us every day.
Unseen, unheard, but always near;
still loved, still missed and very dear.
Anniversaries & Intentions
Please pray for the following for whom Mass will be offered

July

Saturday 14th 7.00pm
Kinvara [St. Joseph's]
Peter & Kathleen Keane, Carnamadra [Anniversary]
Michael Linnane, Caheravoneen [Anniversary]
Bernard Murphy, Kinvara, 44th Anv.
Sunday 15th July 9.00am
Doorus
John O'Connor, Doorus [Anniversary]
10.30am
Ballinderreen
Martin Larkin, Aran, his son Patrick & his parents Pat & Teresa [Anniversary]
Brendan Jordan, Ballinderreen [Anniversary]
Gerry Sheehan, Drumacoo [Anniversary]
12 Noon
Kinvara [St. Colman's]
Eoin MacMahon, Kinvara [Anniversary]
John & Margaret McHugh, Leitrim & Felix & Bridie Leonard, Fermanagh, Anv.
Tuesday 17th 7pm
Ballinderreen
People of the Parish
Wednesday 18th 9am
Ballinderreen
Mass
Thursday 19th 10am
Kinvara [St. Joseph's]
Mass
Friday 20th 10am
Kinvara [St. Joseph's]
John Finnegan, Cloonasee, Anv. & deceased family members.
8pm
Doorus Cemetery
Cemetery Mass Doorus 8pm.
For this year, those buried in Parkmore will be included in the Mass in Doorus.
Saturday 21st 7pm
Kinvara [St. Joseph's]
People of the Parish.
Sunday 22nd Doorus 9.00am
Doorus
Michael Hynes, Doorus & Limerick, Months Mind
10.30am
Ballinderreen
Frank Connolly, Kilcolgan, Month's Mind
12 Noon
Kinvara [St. Colman's]
Mary Dempsey, Cloosh, 1st Anv. (mother of Angie Dempsey)
Last Sunday's Collection
Kinvara: € 1,127.34
Ballinderreen: € 814.08
A sincere 'Thank you' for your kindness, generosity and support.
All the money collected in the weekend collections goes towards the maintenance and upkeep our Parish and Churches.
Parish Facebook page
A Facebook page for Ballinderreen and Kinvara Parishes is now up and running. If you would like to receive parish announcements and other posts about parish and faith matters into your timeline: look up 'Ballinderreen and Kinvara Parishes' on Facebook for phones and tablets, or on PC, go to www.facebook.com/BallinderreenandKinvaraParishes
Christmas Pilgrimage Group
to the Holy Land 19h – 27th December 2018 (Last Remaining Places): Taking in Bethlehem, Jerusalem (Mount of Olives, Garden of Gethsemane, Last Supper Room and Calvary), Mount Tabor, Cana, Nazareth, Jericho, River Jordan, Dead Sea and Sea of Galilee. Contact James Treacy 061-921470 or 086-0572216.
Pope Francis at the World Meeting of Families
Update on parish bus to papal Mass: After receiving the expressions of interest last week, we will be able to bring one bus for parishioners of Kinvara and Ballinderreen Parishes to the Mass celebrated by Pope Francis in the Phoenix Park on Sunday, 26thAugust 2018. Time of departure will be in the morning, and will be announced when we hear more information from the organisers of the World Meeting of Families. Those who expressed interest are now booked on the bus. Some places are still available on the bus, but only for those who have already booked a ticket for the Mass. Please contact the parish office to book the bus. Cost for a seat on the bus €15, and can be paid at the parish office.
Adoration
Please note that there will be no adoration on Tuesday evenings for the months of July and August.
Ballinderreen Social Services Outing
Summer Outing will take place on Tuesday the 17th of July, going to Portumna Castle and Athlone. Bus leaving Ballinderreen Community Centre at 9.30am. Contact Aileen at 087- 2612029
Kinvara Community Alert
Senior Alert Scheme, Free monitored pendant alarm, installation and first year monitoring for over 65s. Contact kinvaracommunityalert@gmail.com for more details.
Lough Derg 2018
The Three Day Pilgrimage is currently open. You may begin on any day until Monday 13th August. Advance booking is not necessary. The Lough Derg team can help you to co-ordinate public transport or link up with pilgrimage organisers in your locality. Phone Lorraine on 071-9861518 email: info@loughderg.org
Youth 2000 Summer Festival
Cistercian College, Roscrea, Co. Tipperary from Thurs 16th to Sun 19th August 2018. For young people aged 16-35, an opportunity not to be missed to experience the Catholic faith in a vibrant way and meet many new people, with over 1000 young people from all corners of Ireland attending last year. The festival is donation only. Free buses travelling from all around Ireland. For more info and to book online, see www.youth2000.ie
Free Asthma and COPD Advice line
Speak to a specialist nurse over the phone about you or your child's asthma or COPD. Free phone 1800 44 54 64 between 9am and 5pm Monday to Friday to book an appointment with a certified asthma nurse regarding asthma or hay fever queries.
BA (Hons) in Religious Studies
Applications are invited for this course at GMIT, commencing September 2018. Programme Chair: Barry McMillan. For Further information: Email: barry.mcmillan@gmit.ie Tel: 091 742472
Ballinderreen Lotto
No's 17, 18, 20, 22.. No winner. 2 lucky dips Thomas Creaven & Tom & Mgt Foy. Jackpot €3,100 & draw will take place in Raftery's Rest Sat 14th .
Positive Spirit
Receiving Holy Communion
For those of you who need to receive Communion from your seat, please sit on the outside of the pew and indicate to the Eucharistic Minister.
Ministers of the Word
Kinvara FM
Is pleased to announce that you can now listen to it on the internet every Saturday and Sunday from 12 noon to 8pm. The Saturday Vigil Mass from St Joseph's Church can now be heard every Sunday at 12 noon on 92.4 FM. Please pass on this news to those in the community who are unable to attend Mass.
Items at the back of Church
You are welcome to take, free of charge, the prayer cards and religious magazines etc. left at the back of the Churches (except the Irish Catholic, which has to be paid for).
Coeliac Hosts
Please indicate to Priest or Minister of Holy Communion as you receive.
Car Parking in Ballinderreen Church grounds
Please do not block the exits in the Church Car Park
Loop Hearing Aid System
This system is now installed in St. Colman's Church, Ballinderreen, St. Colman's Church, Kinvara and St. Joseph's Church, Kinvara. However, this system will not be available in St. Kieran's Church, Doorus as the Church is too small for it to be effective.

In order to avail of this facility please switch your Hearing Aid to the 'T' position.
Induction loop systems are invaluable in assisting hearing aid users to understand spoken language, particularly in situations where there is background noise. Hopefully, this will be of great benefit to all hearing aid users.
Notices for the Parish Newsletter
The deadline for notices for the Parish Newsletter is 12 noon on Thursday. Community notices are welcome when there is space, and if suitable for a Church newsletter. Please try to keep them as brief as possible. Notices of a commercial nature cannot be included in the Newsletter.
Communion
Please walk up on the right and down on the left to ease congestion
Parking, St. Colman's Church Kinvara
For Health & Safety reasons, please do not park along the wall to the left hand side of the barrier. Thank You.
Please Note
Church gate collections are to be taken up after Mass.
Parish Office
Parish Office Opening Hours:
| | | |
| --- | --- | --- |
| Tuesday & Wednesday | Ballinderreen | 9.30am—12.30pm |
| Thursday & Friday | Kinvara | 9.30am—12.30pm |
Parish office phone no. 086-8577644