21/10/2018 :: 29th Sunday in Ordinary Time
Baptism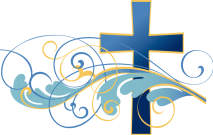 Congratulations to
Michaela Linnane, Parkmore, Doorus
who was baptised recently.
We welcome Michaela into our Christian Community
Rest In Peace
We Pray for
Vincent Fahy, Manchester,
brother of Ambrose Fahy, Knockaculleen, Doorus and Margaret, Manchester,
and
John Glynn, West Drayton, England and formerly of Cahermore, Kinvara.
Funeral in St. Teresa's Church, Labane on the 20th October at 1pm. Internment afterwards in Labane Cemetery.
who died recently.
Sincere sympathy to their families.
May John and Vincent Rest in Peace.
Go dtuga Dia suaimhneas síoraí dóibh.
Anniversaries & Intentions
Please pray for the following for whom Mass will be offered

October

Saturday 20th 7pm
Kinvara [St. Joseph's]
May & Raymond Monahan, Kinvara [Anniversary] & deceased members of the Monahan & McLynn families.
Martin & Nora Connolly & Delia Hansbury, Shesseragh [Anniversary]
Sunday 21st 9.00am
Doorus
Michael & Maureen Collins, Geeha [Anniversary]
10.30am Harvest & Family Mass
Ballinderreen
Patrick Linnane, Drumacoo [2nd Anniversary]
John & Helena Murphy, Kiltiernan
John Kelly, Killeenaran [Anniversary] & deceased family.
12 noon
Kinvara [St. Colman's]
Eddie & Katie Connolly, Killina [Anniversary]
Tuesday 23rd 7pm
Ballinderreen
People of the Parish
Wednesday 24th 9am
Ballinderreen
Mass
Thursday 25th 10am
Kinvara [St. Joseph's]
Special Intention
Friday 26th 10am
Kinvara [St. Joseph's]
People of the Parish
Saturday 27th 7.00pm
Kinvara [St. Joseph's]
Michael Staunton, Loughcurra [1st Anniversary]
Tommy & Tessie Kavanagh, Trellick [Anniversary]
Sunday 28th 9.00am
Doorus
Thomas Fahy, Cregboy [Anniversary]
Pat Keane, Aughnish [Anniversary] & deceased family members
10.30am
Ballinderreen
Margaret & Pat Bermingham [Anniversary]
Paddy Joe & Agnes Flanagan, Ballycleara [Anniversary] & deceased family.
Sarah Fordham, Tyrone [Anniversary]
Jim & Mary, John & James Quinn, Aran Quay [Anniversary] & deceased members of the Quinn Family.
12 noon
Kinvara [St. Colman's]
Bridget & John Joe O'Connor, Leeha South & deceased family members.
Last Sunday's Collection
Ballinderreen: € 677.99
Kinvara: € 1,287.23
A sincere 'Thank you' for your kindness, generosity and support.
All the money collected in the weekend collections goes towards the maintenance and upkeep our Parish and Churches.
Dates for your Diary for 2019
COMMUNION


Doorus N.S.:. Saturday 11th May
St. Joseph's N.S.: Saturday 18th May
Ballinderreen N.S.: Saturday 25th May
Mission Sunday Collection
This weekend, we mark World Mission Sunday. In the envelope box, you will find an envelope for the special collection for this occasion. The proceeds go to the Pontifical Society for the Propagation of the Faith. Its purpose is to stimulate interest in the missions at every level, to promote spiritual and material aid, especially for the missions in greatest need. The society helps to support 135,000 foreign missionaries as well as over 13,000 local priests, sisters and catechists.
NOVEMBER MASSES FOR THE DECEASED
The traditional envelope with list for the names of the dead is now available at the entrance of each of the Churches. A Novena of Masses, beginning on 1st November, will be offered for those whose names are put on the lists. Please return them to the Church on time for November.
REMEMBERANCE MASSES FOR DECEASED OF THE PAST YEAR
Mass for those who died during the past year will be celebrated in
St Joseph's Church, Kinvara on Friday 2nd November at 7pm, and in
Ballinderreen Church on Tuesday 6th November at 7pm.
If you have a relative or friend who passed away since last November whom you would like remembered at this Mass, please contact Catherine in the Parish Office 086-8577644.
Cakesale Doorus N.S.
Wednesday 24th October 12.30pm—4pm. Raffle. All Welcome!
Table Quiz
In honour of Eileen Larkin R.I.P., in O'Looney's Bar Friday 26th October at 8.30pm. Finger food will be served. Proceeds to Hospice.
Ballinderreen Harvest Mass
We give thanks to God for the harvest at the 10.30am Mass in Ballinderreen this Sunday. Thanks to those who have decorated the Church for the occasion. All are welcome for a cup of tea and a chat in the Acorn Centre behind the Church after the Mass.
Kinvara Altar Servers
Children now in 4th class are welcome to join. Forms have been distributed and training will take place when the application process is complete.
Congratulations to the Kinvara U14 Footballers
Who won the County Division 2 title on Sunday 14th of October. Comhghairdeas le gach duine.
Epilepsy Ireland
Wish to thank you for the €254.40 raised at their recent Church gate collection. This is an annual collection and help would be greatly appreciated. Please contact Catherine Mullery 087 679 9461. 
Be Nice To Yourself
The winter months can be quite a challenge. Make sure you get up, get dressed, prepare and eat your meals, get some fresh air, get some exercise, meet a friend, talk, help others, stay warm, be kind to yourself and take each day as it comes. Day by day. If you are feeling depressed or suicidal talk to your family, a friend, your doctor or one of the professional organisations such as Pieta House. You matter very much. It is ok not to feel ok but please talk today. 1800 247 247  Pieta House 24/7 helpline.
From Pieta House.
Young At Heart
Meet Monday 22nd 2pm— 4pm in Pastoral Center Kinvara. New members very welcome. Contact Sharon  087 9943539 or Kitty 0872864217
Ciorcal Comhrá
Conversational Irish group, every Wednesday, 8:15pm starting next Wednesday 24th October In Ballinderreen Community Centre. This is a chance for you to use your Irish; whether you're fluent or only learning.  Everybody welcome! Fáilte roimh chách!  Fón: Claire 087 1304114, Máire 087 8306620 or Breandán 085 1743916
The Alzheimer Society of Ireland
Memory Ribbon National Collection Day will take place on Thursday 22nd November. We need volunteers to sell our Memory Ribbons pins in villages and towns across Ireland. Every donation you collect will go directly towards funding vital services based in the heart of local communities in every county in Ireland. Call Jarlath on the fundraising team on 01 2073826 or visit our website to register as a volunteer.
Oyster Walking Club
Looking for a chance to meet new people while enjoying the outdoors? Membership now open for 2018 / 2019. New members welcome. Contact Paula 085-1090966.
Gort Community School
Fundraising card game (Progressive 25) and raffle in O' Sullivan's Hotel, Fri. 7th Dec. Lots of great prizes. Tickets are €10 (includes admission into the game) and are on sale from students and staff of the Community School. All support is greatly appreciated.
Ballinderreen Lotto
No's 7, 8, 11 ,25.. Six match 3's… Pat Crotty, Andrew Linnane, Fr Malachy Hallinan, Kevin Murphy, Noel Keane & Damien O'Looney Synd. Jackpot €4,500. Draw will take place in O'Donoghue's Sat. 20th.
Positive Spirit
Positive Spirit
Receiving Holy Communion
For those of you who need to receive Communion from your seat, please sit on the outside of the pew and indicate to the Eucharistic Minister.
Ministers of the Word
Kinvara FM
Is pleased to announce that you can now listen to it on the internet every Saturday and Sunday from 12 noon to 8pm. The Saturday Vigil Mass from St Joseph's Church can now be heard every Sunday at 12 noon on 92.4 FM. Please pass on this news to those in the community who are unable to attend Mass.
Items at the back of Church
You are welcome to take, free of charge, the prayer cards and religious magazines etc. left at the back of the Churches (except the Irish Catholic, which has to be paid for).
Coeliac Hosts
Please indicate to Priest or Minister of Holy Communion as you receive.
Car Parking in Ballinderreen Church grounds
Please do not block the exits in the Church Car Park
Loop Hearing Aid System
This system is now installed in St. Colman's Church, Ballinderreen, St. Colman's Church, Kinvara and St. Joseph's Church, Kinvara. However, this system will not be available in St. Kieran's Church, Doorus as the Church is too small for it to be effective.

In order to avail of this facility please switch your Hearing Aid to the 'T' position.
Induction loop systems are invaluable in assisting hearing aid users to understand spoken language, particularly in situations where there is background noise. Hopefully, this will be of great benefit to all hearing aid users.
Notices for the Parish Newsletter
The deadline for notices for the Parish Newsletter is 12 noon on Thursday. Community notices are welcome when there is space, and if suitable for a Church newsletter. Please try to keep them as brief as possible. Notices of a commercial nature cannot be included in the Newsletter.
Communion
Please walk up on the right and down on the left to ease congestion
Parking, St. Colman's Church Kinvara
For Health & Safety reasons, please do not park along the wall to the left hand side of the barrier. Thank You.
Please Note
Church gate collections are to be taken up after Mass.
Parish Office
Parish Office Opening Hours:
| | | |
| --- | --- | --- |
| Tuesday & Wednesday | Ballinderreen | 9.30am—12.30pm |
| Thursday & Friday | Kinvara | 9.30am—12.30pm |
Parish office phone no. 086-8577644