28/10/2018 :: 30th Sunday in Ordinary Time
Baptism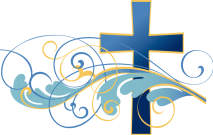 Congratulations to
Alice Forde, Killina
and
Sophie Lane, Moy
who were baptised recently.
We welcome these beautiful little girls, Sophie and Alice, into our Christian Community
Rest In Peace
We Pray for
Garda Niall Cosgrave, Gort, Caheravoneen and Limerick
and
Maeve Campbell (neé Kenny), Plumbstead, London,
aunt of Killian Kenny.
who died recently.
Sincere sympathy to their families.
May Maeve and Niall Rest in Peace.
Go dtuga Dia suaimhneas síoraí dóibh.
Anniversaries & Intentions
Please pray for the following for whom Mass will be offered

October

Saturday 27th


7.00pm
Kinvara [St. Joseph's]
Michael Staunton, Loughcurra [1st Anniversary]
Tommy & Tessie Kavanagh, Trellick [Anniversary]

Sunday 28th


9.00am
Doorus
Thomas Fahy, Cregboy [Anniversary]
Pat Keane, Aughnish [Anniversary] & deceased family members
10.30am
Ballinderreen
Margaret & Pat Bermingham [Anniversary]
Paddy Joe & Agnes Flanagan, Ballycleara [Anniversary] & deceased family.
Sarah Fordham, Tyrone [Anniversary]
Jim & Mary, John & James Quinn, Aran Quay [Anniversary] & deceased members of the Quinn Family.
12 noon
Kinvara [St. Colman's]
Bridget & John Joe O'Connor, Leeha South & deceased family members.

Tuesday 30th


7pm
Ballinderreen
Joe & Mary Kate Linnane, Matt Linnane & Michael & John Flanagan, Ballycleara [Anniversary]

Wednesday 31st


11.45am
Mass in Blake Manor Nursing Home
People of the Parish
All Saints Vigil 7pm
Kinvara [St. Joseph's]
Mass for November list of deceased.

November

Thursday 1st

All Saints Day 10am
Kinvara [St. Joseph's]

Mass for November list of deceased.
7pm
Ballinderreen
Mass for November list of deceased

Friday 2nd


10am
Ballinderreen
Mass for November list of deceased
7pm
Kinvara [St. Joseph's]
Remembrance Mass for the deceased of the past year.

Saturday 3rd


7pm
Kinvara [St. Joseph's]
Mass for November list of deceased

Sunday 4th


9am
Doorus
Mary & Padraig Quinn & their son Anthony, Geeha [Anniversary]
Vincent Fahy, Doorus who died recently in Manchester, Brother of Ambrose & Margaret.
10.30am
Ballinderreen
Mass for November list of deceased
12 noon
Kinvara [St. Colman's]
Mass for November list of deceased.
Last Sunday's Collection
Ballinderreen: € 634.35
Kinvara: € 930.50
A sincere 'Thank you' for your kindness, generosity and support.
All the money collected in the weekend collections goes towards the maintenance and upkeep our Parish and Churches.
Dates for your Diary for 2019
COMMUNION


Doorus N.S.:. Saturday 11th May
St. Joseph's N.S.: Saturday 18th May
Ballinderreen N.S.: Saturday 25th May
Feast of All Saints
All Saints Day, Thursday 1st November is a holy day of obligation, so there will be a 7pm Vigil Mass in St Joseph's, Kinvara on Wednesday 31st October, with Masses on Thursday in St Joseph's, Kinvara at 10am, and in Ballinderreen Church at 7pm. We praise God for his grace at work in the lives of all the Saints in Heaven.
NOVEMBER MASSES FOR THE DECEASED
The envelopes and lists for the names of deceased loved ones are available at the doors of the Churches. Please place them in the container provided. A Novena of Masses will be offered in early November for all those whose names are on the lists. May perpetual light shine upon them.
REMEMBERANCE MASS FOR THOSE WHO DIED IN THE PAST YEAR
The family members of those whose funerals took place during the year are especially invited to the special Mass. If you have a relative or friend who died since last November whom you would like remembered in this Mass, please contact Catherine in the Parish Office 086 8577644.
Kinvara Parish: Friday, 2nd November at 7pm
Ballinderreen Parish: Tuesday, 6th November at 7pm.
'First Friday' calls
Fr Hugh will bring Holy Communion to those who are housebound due to illness or old age, in Kinvara this Thursday, 1st Nov, and Ballinderreen on Friday 2nd.
Feast of St Colman
This Monday, 29th October, is the Feast of Saint Colman Mac Duach (7th century), evangeliser of this area, to whom the Parish Churches of both Ballinderreen and Kinvara are dedicated.

National Vocations Retreat
Is God calling you to be a Priest? Come and See: Exploring Priesthood Retreat, organised by the National Vocations Office of the Irish Catholic Bishops' Conference. 23rd – 24th November 2018 at Mount St Anne's, Killenard. For details, phone 01 505 3118 or email info@vocations.ie
Galway Hospice Annual Mass
For deceased patients of Hospice, will be held in Renmore Church on Sunday 4th November at 3pm, all are welcome. Celebrant: Bishop Brendan Kelly. Refreshments afterwards at Hospice.
Doorus Community Montessori
Annual Clothing Collection, Wed. 21st Nov. Items for Recycling: new & used clothing, shoes, belts, handbags, ties, linens, household textiles, stuffed toys, etc. Laptops (must be intact with lead), mobile phones (under 4 years old) (please keep separate for collection), no pillows or duvets! Please drop to the Montessori between 9.30am and 6pm Mon. to Fri. Proceeds will go to improving the outdoor play area at the Montessori.
Ballinderreen Lotto
No's 2, 3, 18, 28.. No winner. 2 match 3's Orla & Cathal Murphy & Kieran Meehan & Jack Murphy. Jackpot €4,600 & draw will take place in Raftery's Sat 27th.
Social Cards
Returning for 6 weeks from Wed. Nov. 7th at 7.30pm in the Acorn Centre. All welcome refreshments provided.
The Alzheimer Café
Menlo Park Hotel Fri. 2nd Nov. 2pm – 4 pm. "Overview of Dementia – Ask the Geriatrician" with Dr. Rónán O Caoimh, Consultant Geriatrician. For more information contact: Maureen Mannion 086 8211540.
Ballinderreen Community Centre Committee
would like to thank everybody who attended the events of Ballinderreen Sur la Mer recently. It was a wonderful occasion for the community. Míle buíochas le gach duine.
Positive Spirit
Gambling Addiction
Are you affected by a family member's gambling problem? If so, help is available. Meeting at Ozanam House, St Augustine Street, Galway, 8:00pm, Monday 5th November. No admission fee.
Slimming World Gort
Re-launching Thur. 1st Nov. in Gort Community Centre at 5:30pm and 7:30pm. New Consultant: Maura – 087 2768935. All welcome.
Monster Public Auction
Gort Golf Club on Friday 2nd November at 7pm. Items include fuel, timber, round bales, paintings, green fees, household goods and much more. Shop early for Christmas.
Positive Spirit
Receiving Holy Communion
For those of you who need to receive Communion from your seat, please sit on the outside of the pew and indicate to the Eucharistic Minister.
Ministers of the Word
Kinvara FM
Is pleased to announce that you can now listen to it on the internet every Saturday and Sunday from 12 noon to 8pm. The Saturday Vigil Mass from St Joseph's Church can now be heard every Sunday at 12 noon on 92.4 FM. Please pass on this news to those in the community who are unable to attend Mass.
Items at the back of Church
You are welcome to take, free of charge, the prayer cards and religious magazines etc. left at the back of the Churches (except the Irish Catholic, which has to be paid for).
Coeliac Hosts
Please indicate to Priest or Minister of Holy Communion as you receive.
Car Parking in Ballinderreen Church grounds
Please do not block the exits in the Church Car Park
Loop Hearing Aid System
This system is now installed in St. Colman's Church, Ballinderreen, St. Colman's Church, Kinvara and St. Joseph's Church, Kinvara. However, this system will not be available in St. Kieran's Church, Doorus as the Church is too small for it to be effective.

In order to avail of this facility please switch your Hearing Aid to the 'T' position.
Induction loop systems are invaluable in assisting hearing aid users to understand spoken language, particularly in situations where there is background noise. Hopefully, this will be of great benefit to all hearing aid users.
Notices for the Parish Newsletter
The deadline for notices for the Parish Newsletter is 12 noon on Thursday. Community notices are welcome when there is space, and if suitable for a Church newsletter. Please try to keep them as brief as possible. Notices of a commercial nature cannot be included in the Newsletter.
Communion
Please walk up on the right and down on the left to ease congestion
Parking, St. Colman's Church Kinvara
For Health & Safety reasons, please do not park along the wall to the left hand side of the barrier. Thank You.
Please Note
Church gate collections are to be taken up after Mass.
Parish Office
Parish Office Opening Hours:
| | | |
| --- | --- | --- |
| Tuesday & Wednesday | Ballinderreen | 9.30am—12.30pm |
| Thursday & Friday | Kinvara | 9.30am—12.30pm |
Parish office phone no. 086-8577644