02/09/2018 :: 22nd Sunday in Ordinary Time
Baptism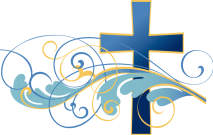 Congratulations to
Zoey Steedman, Killina,
Lennon Brady, Ballinderreen,
and
Oisin Owens, Kinvara
who were baptised recently.
We welcome Oisin, Lennon and Zoey into our Christian Community
'First Friday' calls
The First Friday of the month of August occurs this week, and so, Fr Hugh will bring Holy Communion to those who are housebound due to illness or old age, in Kinvara Parish this Thursday and in Ballinderreen Parish on Friday. If anybody in the parish is not able to get to Mass at the moment, and would like to receive Communion at home, please contact Fr Hugh, or Catherine, the parish secretary, to be added to the list for a monthly visit.
Rest In Peace
We Pray for
Eva Goodrich, daughter of the late Dan and Rosaleen Goodrich, Mount Scribe
and
Regina Smith, Gort, sister of Derek, Kinvara,
who died recently.
Sincere sympathy to their families.
May Regina and Eva Rest in Peace.
Go dtuga Dia suaimhneas síoraí dóibh.
Anniversaries & Intentions
Please pray for the following for whom Mass will be offered

September

Saturday 1st 7.00pm
Kinvara [St. Joseph's]
Thomas & Mary & Paddy & Una Shaughnessy [Anniversary]
Michael Hynes Snr. & Michael Jnr., Leeha [Anniversary]
Dr. Frank Green, Kinvara [Anniversary]
Sunday 2nd 9.00am
Doorus
Eva Goodrich, recently deceased,
Michael Mahon, Geeha & Stephanie Scanlon [Anniversary]
Patrick & Agnes O'Connor, Traught [Anniversary]
10.30am
Ballinderreen
Mary & Martin McInerney, Poolough [Anniversary]
Martin & Kate Flanagan, Ballycleara [Anniversary] & deceased family.
Bill & Mary Ward, Ballycleara [Anniversary] & deceased family.
12 noon
Kinvara [St. Colman's]
People of the Parish.
Tuesday 4th 7pm
Ballinderreen
People of the Parish
Wednesday 5th 9am
Ballinderreen
Mass
Thursday 6th 10am
Kinvara [St. Joseph's]
Mass
Friday 7th 10am
Kinvara [St. Joseph's]
Mass
Saturday 8th 7pm
Kinvara [St. Joseph's]
Sean Keane, Caheravoneen [Anniversary]
Sunday 9th 9.00am
Doorus
Deceased members of the Brann family, Mountscribe
10.30am
Ballinderreen
Mattie Moran, Cartron [Anniversary]
Delia Shiels, Killeenhugh [Anniversary]
Joe O'Connor, Ballinderreen [Anniversary]
12 noon
Kinvara [St. Colman's]
Johnny Fahy, Tawnagh [Months Mind]
Last Sunday's Collection
Ballinderreen: € 806.97
Kinvara: € 707.04
A sincere 'Thank you' for your kindness, generosity and support.
All the money collected in the weekend collections goes towards the maintenance and upkeep our Parish and Churches.
Office Opening Hours
The Parish Office will be closed on Wednesday 5th Sept.
World Meeting of Families – a memorable occasion
A bus of parishioners and some relatives and parishioners of nearby parishes travelled to the Festival of Families in Croke Park on Saturday and another to the concluding Mass celebrated by Pope Francis in the Phoenix Park on Sunday. You can read Pope Francis's homilies and find many other items of interest from the World Meeting of Families on the website www.worldmeeting2018.ie
Catholic Grandparents Association
Pilgrimage Sept. 9th, Knock Shrine at 2.30pm. A minibus will be travelling from Kinvara and Ballinderreen for this celebration. Please contact 086-1068894 if you are interested in attending. Bus will leave St. Joseph's Church car park, Kinvara at 10.30am & Ballinderreen Applegreen Service Station at 10.40am. All welcome.
Warm Invitation to a Eucharistic Healing Service
With Eddie Stones of Emmanuel House, Friday 28th September at 7pm in St. Colman's Church, Gort. Please bring family and friends.
Ballinderreen Adoration
Will resume Tuesday 3rd September from 6pm—6.50pm. Confession is available during this time.
Pastoral Council Meeting
Tuesday 4th September, Acorn Centre at 7.30pm.
Anam Cara Galway
Supporting bereaved parents. Free Bereavement Information Evening Wed. 5th Sept. at 7:30pm in the Clayton Hotel. Please RSVP to info@anamcara.ie before Tues. 4th Sept. or call 085 2888 888.
Cash for Clobber
Monday 3rd to Sunday 16th Sept. Please donate, clothes, paired shoes, bags, sheets, towel and curtains.(no pillows, duvets or toys). Bags can be left in to Ballinderreen Community Centre during class times or contact Aileen at 087 2612029.
Toddie Byrne Bursary
Athenry Credit Union, Kinvara branch invites its members who are seeking a place on a full time third level course to apply for the €1,000 bursary that will be awarded again this year in honour of the late Toddie Byrne. Application form the at Credit Union Office. Closing date for applications, Fri. 28th Sept.
Ballinderreen Lotto
No's 1, 2, 20, 26..No winner.. One match  3  Philippa Larkin.. Jackpot €3,800 & draw will take place in O'Looney's Sat 1st
Alzheimer Café
This month Sheila Mitchell Occupational Therapist HSE will give a presentation on Memory Technology. Menlo Park Hotel Friday 7th September 2pm – 4pm. Contact Maureen 086 8211540.
Join a choir
Galway Choral Association has vacancies for singers in all sections, starting 9th September. Contact Norman 085 144 1614 or email admin@galwaychoral.ie.  Details: www.GalwayChoral.ie
GRETB Training Centre, Mervue
Open Day Wednesday 5th Sept. Doors open at 10.30am – 3.30pm. We offer a wide range of Training Courses in full time, evening, Saturday and apprenticeships programmes. Visit www.gretbtrainingcentre.ie for further information or call 091 706200.
PLANT/Pernet CLG (Pernet Lay Associates Networking Together)
Parenting Course – Family – The Creative Container, Westside Resource Centre on Tuesday evenings beginning 11th September, for 7 weeks. Contact Imelda 086 6098887 or Mary 086 3836567. Places limited. Details www.pernetlayassociates.com
Positive Spirit
Receiving Holy Communion
For those of you who need to receive Communion from your seat, please sit on the outside of the pew and indicate to the Eucharistic Minister.
Ministers of the Word
Kinvara FM
Is pleased to announce that you can now listen to it on the internet every Saturday and Sunday from 12 noon to 8pm. The Saturday Vigil Mass from St Joseph's Church can now be heard every Sunday at 12 noon on 92.4 FM. Please pass on this news to those in the community who are unable to attend Mass.
Items at the back of Church
You are welcome to take, free of charge, the prayer cards and religious magazines etc. left at the back of the Churches (except the Irish Catholic, which has to be paid for).
Coeliac Hosts
Please indicate to Priest or Minister of Holy Communion as you receive.
Car Parking in Ballinderreen Church grounds
Please do not block the exits in the Church Car Park
Loop Hearing Aid System
This system is now installed in St. Colman's Church, Ballinderreen, St. Colman's Church, Kinvara and St. Joseph's Church, Kinvara. However, this system will not be available in St. Kieran's Church, Doorus as the Church is too small for it to be effective.

In order to avail of this facility please switch your Hearing Aid to the 'T' position.
Induction loop systems are invaluable in assisting hearing aid users to understand spoken language, particularly in situations where there is background noise. Hopefully, this will be of great benefit to all hearing aid users.
Notices for the Parish Newsletter
The deadline for notices for the Parish Newsletter is 12 noon on Thursday. Community notices are welcome when there is space, and if suitable for a Church newsletter. Please try to keep them as brief as possible. Notices of a commercial nature cannot be included in the Newsletter.
Communion
Please walk up on the right and down on the left to ease congestion
Parking, St. Colman's Church Kinvara
For Health & Safety reasons, please do not park along the wall to the left hand side of the barrier. Thank You.
Please Note
Church gate collections are to be taken up after Mass.
Parish Office
Parish Office Opening Hours:
| | | |
| --- | --- | --- |
| Tuesday & Wednesday | Ballinderreen | 9.30am—12.30pm |
| Thursday & Friday | Kinvara | 9.30am—12.30pm |
Parish office phone no. 086-8577644