28/04/2019 :: Divine Mercy Sunday
Also known as:
the Octave Day of Easter
White Sunday
Low Sunday
Quasimodo Sunday
Baptism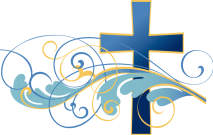 Congratulations to
Tadhg Mullins, Kinvara
who was baptised recently.
We welcome Tadhg into our Christian Community.
'First Friday' calls
Communion visits to the housebound
Fr Hugh will visit those who cannot come to Mass due to illness or old age, on Thursday next, 2nd May in Kinvara, and Friday 3rd in Ballinderreen.
If anybody in the parish is not able to get to Mass at the moment, and would like to receive Communion at home, please contact Fr Hugh, or Catherine, the parish secretary, to be added to the list for a monthly visit.
Rest In Peace
We Pray for
Bill Sullivan, Kinvara West
and
Paddy Maguire, Cahercon, Kinvara
who died recently.
Sincere sympathy to their families.
May Paddy and Bill Rest In Peace.
Go dtuga Dia suaimhneas síoraí dóibh.
First Communion
Northampton N.S. First Communion
This coming Saturday, 4th May, second class pupils of Northampton N.S. will receive their First Holy Communion in St. Joseph's Church, Kinvara at 11am. May they be always close to Our Lord Jesus.
Anniversaries & Intentions
Please pray for the following for whom Mass will be offered

April

Saturday 27th
7.00pm
Kinvara
[St. Joseph's]
Paddy Waters, Ballybuck [1st Anniversary]
Gerry, Mary & Owen Fallon, Convent Park [Anniversary]
Ann Whelan, Carnamadra [Anniversary] & her parents
Paddy Joe & Mary Kennedy and also John & Katie Whelan, R.I.P.
Paddy Joe Connolly, Main Street [Anniversary]
Ellen & Pat Connolly, Carnamadra [Anniversary]
Sunday 28th
9.00am
Doorus
People of the Parish
10.30am
Ballinderreen
Frank Quinn, Ballinderreen [Anniversary]
Maura O'Sullivan, Kilcolgan [Anniversary]
Miko & Phil Lyons [Anniversary]
Paddy Fordham, Tyrone [Anniversary]
12.00 noon
Kinvara
[St.Colman's]
Pa Whelan, Carnamadra [Anniversary]
Tuesday 30th
7pm
Ballinderreen
Mattie Lyons, Drumacoo [Anniversary]
Teresa & Patrick O'Connor, Newtown [Anniversary]

May

Wednesday 1st
9am
Ballinderreen
Special Intention
Thursday 2nd
10am
Kinvara
[St. Joseph's]
Mass
Friday 3rd
10am
Kinvara
[St. Joseph's]
Mass
Saturday 4th
7.00pm
Kinvara
[St. Joseph's]
Miko Moroney & Kathleen Donoghue, Funshin [Anniversary] & deceased family members.
Peter & Annie Deeley, Loughcurra [Anniversary] & deceased family members.
John Kilroy, Clonasee [Anniversary]
Patrick, Elizabeth & Nora Forde, Caheravoneen [Anniversary]
Sunday 5th
9am
Doorus
People of the Parish
10.30am
Ballinderreen
Eileen Larkin, Killeenaran [1st Anniversary]
Mary Larkin, Aran [Anniversary]
John Joe & Ann Jordan, Woodview & Martin Sweeney Toureen [Anniversary]
Patsy Fahy & John Fordham, Killeenaran & deceased family members.
12.00 noon
Kinvara
[St.Colman's]
Kitty O'Grady, Kinvara [Anniversary]
Last Sunday's Collection
Kinvara: € 1,577.82
Ballinderreen: € 959.16
A sincere 'Thank you' for your kindness, generosity and support.
All the money collected in the weekend collections goes towards the maintenance and upkeep our Parish and Churches.
Rosary at the Grotto
There will be a Rosary at the Grotto outside Ballinderreen Church each Wednesday of the month of May at 8pm, beginning this Wed, 1st May.
Parish bus to Knock for Diocesan Pilgrimage.
The Galway Diocesan Pilgrimage to Knock will take place on Sunday, 19th May, with the Mass at 3pm. Ballinderreen and Kinvara Parishes will have a bus going. Time of departure and cost of seat will be announced later. To book a place, please contact the parish office.
Trócaire
Thank you to all who have used the Trócaire boxes in your homes during Lent. Please return the box to the Church as soon as possible, now that Lent is over, so that it can be forwarded on to Trócaire. You can place your Trócaire box in the box in the sanctuary in the Churches during Mass times.
Easter Dues Collection
The Easter dues envelope is to be found at this time of the year in the envelope box for those who contribute to the parish using that system. For those not using the envelope box, there are Easter Dues envelopes available at the entrances to the Churches. The dues collection funds the priest's salary as well as other expenses of the diocese relating to priests. Thank you very much to those who have already sent the envelope in.
Darkness into Light 2019
Help save lives by walking from darkness into light.
Saturday 11th May, at 4.15am.
Funds raised are going to Pieta House.
To register: https://www.darknessintolight.ie/
Kinvara Young at Heart
Big party this Monday 29th April at 1.30pm in the Pastoral Centre. This is the last meeting for the season. All Welcome!
Ballinderreen Lunch Club
Next sitting Friday 3rd May, 1.30pm in the Community Centre. Meals provided at €5. All welcome. Contact Laura on 085-7893385 or Mary on 087-9444898 before 3pm on Thursday 2nd May to book your place.
Afternoon Tea Party
Wed. May 1st, Blake Manor, 3pm– 4pm, in aid of Alzheimer's. All Welcome.
Ballinderreen GAA Lotto
No's… 15, 18, 21, 30.. No winner.. 2 lucky dips: John Corcoran & David Fawl. Jackpot: €7,200. Draw in O'Donoghue's Sat 27th. Congrats to our early bird draw winner Maurice Magee.
Congrats to our early bird draw winner Maurice Magee.. 
Ballinderreen Community Games
This Sunday, registration 1.30pm, games commence at 2.30pm.
Mass on Kinvara FM
Easter Vigil (full Mass) can be listened to on Kinvara FM web. Go to Kinvarafm.com. Click on latest podcast, found at the top of the screen and look for Mass recording programme, Easter 21-04-19.
Gort Golf Club
Is seeking persons for a TUS Scheme to work on the course. You must be minimum 12 months on job seekers allowance. Please contact Joe Byrne on 087-2625775 if interested. "Get Into Golf" program for men starting in May. Six weeks course which includes 3 lessons with PGA Professional Declan Cunningham and 3 lessons with a buddy. Clubs can be provided. Costs €50. Information evening in Gort golf club on 3rd May at 8.30pm. Contact John 087-774 5764 or Gerry 087- 237 3257.
Alzheimer Café
Menlo Park Hotel Friday 3rd May 2pm–4 pm. Speaker Dr. Stephanie Robinson, Consultant Physician in Geriatric Medicine, UCHG. Topic—"Overview of Dementia". Contact: Maureen 086-8211540.
Anam Cara Galway
Parent Evening, Wednesday 1st May at 7:20pm in the Clayton Hotel, Galway.
Dates for your Diary for 2019
COMMUNION


Doorus N.S.:. Saturday 11th May
St. Joseph's N.S.: Saturday 18th May
Ballinderreen N.S.: Saturday 25th May
Positive Spirit
Accord
Advises couples getting married to book their pre-marriage course at least a year before their wedding date. The course can be booked online www.accord.ie Contact number – 091 562331.
Receiving Holy Communion
For those of you who need to receive Communion from your seat, please sit on the outside of the pew and indicate to the Eucharistic Minister.
Ministers of the Word
Kinvara FM
Is pleased to announce that you can now listen to it on the internet every Saturday and Sunday from 12 noon to 8pm. The Saturday Vigil Mass from St Joseph's Church can now be heard every Sunday at 12 noon on 92.4 FM. Please pass on this news to those in the community who are unable to attend Mass.
Items at the back of Church
You are welcome to take, free of charge, the prayer cards and religious magazines etc. left at the back of the Churches (except the Irish Catholic, which has to be paid for).
Coeliac Hosts
Please indicate to Priest or Minister of Holy Communion as you receive.
Car Parking in Ballinderreen Church grounds
Please do not block the exits in the Church Car Park
Loop Hearing Aid System
This system is now installed in St. Colman's Church, Ballinderreen, St. Colman's Church, Kinvara and St. Joseph's Church, Kinvara. However, this system will not be available in St. Kieran's Church, Doorus as the Church is too small for it to be effective.

In order to avail of this facility please switch your Hearing Aid to the 'T' position.
Induction loop systems are invaluable in assisting hearing aid users to understand spoken language, particularly in situations where there is background noise. Hopefully, this will be of great benefit to all hearing aid users.
Notices for the Parish Newsletter
The deadline for notices for the Parish Newsletter is 12 noon on Thursday. Community notices are welcome when there is space, and if suitable for a Church newsletter. Please try to keep them as brief as possible. Notices of a commercial nature cannot be included in the Newsletter.
Communion
Please walk up on the right and down on the left to ease congestion
Parking, St. Colman's Church Kinvara
For Health & Safety reasons, please do not park along the wall to the left hand side of the barrier. Thank You.
Please Note
Church gate collections are to be taken up after Mass.
Parish Office
Parish Office Opening Hours:
| | | |
| --- | --- | --- |
| Tuesday & Wednesday | Ballinderreen | 9.30am—12.30pm |
| Thursday & Friday | Kinvara | 9.30am—12.30pm |
Parish office phone no. 086-8577644