18/08/2019 :: 20th Sunday in Ordinary Time
Rest In Peace
We Pray for
Sr. Josephine Diviney, formerly of Raheen, Gort,
who has died, aunt of Mary Mahon, Geeha.
Sincere sympathy to her family.
May Sr. Josephine's soul
and the souls of all the faithful departed, through the mercy of God, rest in peace.
And may Perpetual Light shine upon her.
Go dtuga Dia suaimhneas síoraí dí.
Baptism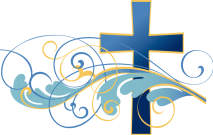 Congratulations to
Oliver Kilroy, Doorus
who was baptised recently in St. Kieran's Church, Doorus,
Violet Fahy, Athenry,
and
Tiernan Heffernan, Carrowgarriff
who were baptised recently in St Joseph's, Kinvara,
Liam Shortall, Ballinderreen,
who were baptised recently in St. Colman's Church, Ballinderreen.
We welcome Liam, Tiernan, Violet and Oliver into our Christian Community.
Wedding
Congratulations to
Laura Fahy, Crushoa,
and
William Lally, Ahascragh,
who were married in St. Colman's Church in Kinvara, on Friday.
We wish Laura and William every blessing and long, happy, healthy life together, and,
May the Lord grant them many happy years together.
Anniversaries & Intentions
Please pray for the following for whom Mass will be offered

August

Saturday 17th
7.00pm
Kinvara
[St. Joseph's]
Mike Burke, Crushoa, Mary & Jack Burke & Frank Lees, Cartron [Anniversary]
Paul & Julia Gill, Cahermore [Anniversary]
Peter & Anna Marie Kavanagh, Roo Demesne [Anniversary]
Benny Kelly, Convent Road [3rd Anniversary]
Sunday 18th
9.00am
Doorus
Seán Hynes, Nogra, recently deceased.
10.30am
Ballinderreen
People of the Parish
12.00 noon
Kinvara
[St.Colman's]
People of the Parish.
Tuesday 20th
7.00pm
Ballinderreen
Mass
Wednesday 21st
9am
Ballinderreen
Mass
Thursday 22nd
10.00am
Kinvara
[St. Joseph's]
Mass
Friday 23rd
10.00am
Kinvara
[St. Joseph's]
Mass
Saturday 24th
7.00pm
Kinvara
[St. Joseph's]
Denis Comerford, Dublin [Months Mind]
May O'Loughlin, Kinvara[Anniversary]
Sunday 25th
9.00am
Doorus
Sean Hynes, Nogra [Months Mind]
Michael Mahon, Geeha[Anniversary] & Stephanie Scanlon[Anniversary]
10.30am
Ballinderreen
Martin Flanagan and deceased family members.
Willie Larkin, Aran[Anniversary]
Kathleen & P.J. Larkin, Aran[Anniversary]
Mary Flaherty, Ballinderreen[Anniversary]
Maura Burke, Tyrone[Anniversary]
12.00 noon
Kinvara
[St.Colman's]
People of the Parish.
Last Sunday's Collection
Ballinderreen: € 469.51
Kinvara: € 1,193.45
A sincere "Thank You"
A sincere 'Thank you' for your kindness, generosity and support.
All the money collected in the weekend collections goes towards the maintenance and upkeep our Parish and Churches.
Recent Special Masses
Thank you to all who were involved in the preparations for and in the various roles for the Mass at the Cruinniú na mBád in Kinvara last Sunday and the special Mass for the Feast of the Assumption in Ballinderreen on Thursday.
Parish Cemetery Masses 2019
Mount Cross: Friday, 30th August at 7.30pm
Doorus: Sunday, 8th September at 9am
Parkmore: Friday, 13th September at 7.30pm 
Please note that the Mass in Mount Cross will be celebrated at 7.30pm and not the time previously stated.

Parish Pilgrimage to Knock
Our Parish pilgrimage to Knock will go ahead this coming Wednesday, 21st August. The bus will depart from St Joseph's Church car park, Kinvara at 11.00am sharp, and then from Ballinderreen Church car park at 11.10am. We will depart from the bus park in Knock in the evening at 6.00pm. It will be the 140th anniversary of the Apparition in Knock. Archbishop Michael Neary will be the celebrant of the Mass at 3pm. We will have a 25-seater bus, so there are a few seats still available. If you would like to travel, please contact the parish office. Cost per person €15.
* The Knock Novena runs until 22nd August, with Mass at 3pm and 8pm each day. For full details of the Novena, see www.knockshrine.ie
Leaving Cert – Congratulations
Congratulations to all the students from Ballinderreen and Kinvara who received Leaving Cert results this week. May the Holy Spirit guide you in your choices for the next steps in your development. Special congratulations to parishioner and Seamount College student Méabh De Courcy MacDonnell , who obtained the maximum 625 points.
Kinvara Alive 'Picnic in the Park'
Due to the success and popularity of our first ever 'Picnic in the Park' this year, Kinvara Alive will host our last picnic of the summer, this Sunday 18th August from 2pm – 4pm. It's a free event to bind our community, get to know each other, meet new people and to get the message out to people who may be struggling, that your community cares. There will be music played by some of our wonderful local musicians and lots of fun for kids with games, popcorn and ice cream. So bring a picnic mat and some snacks, and why not invite a neighbour or two to come along! There will be some seating for elderly people or those with walking difficulties as well. All welcome!
Ballinderreen Family Fun Day
Organised and run by Ballinderreen N.S. Parents Association, on Sunday 8th September from 1pm to 4.30pm at Ballinderreen GAA Grounds. Includes baking competitions, face painting, food area, tug of war, bouncy castles, sack races.
Ballinderreen GAA Lotto
No's: 6, 15, 18, 25. No winner. One match 3: Maura Forde. Jackpot: €8,800. Draw will take place in Raftery's, Saturday 17th.
Kinvara FM
92.4 FM on the radio. A podcast of the following three Masses can be listened to on Kinvarafm.com — Saturday 10th recording from St Joseph's, recording of Sunday Mass down at the Quay for the Cruinniú, and recording of Wednesday Assumption Vigil Mass from St Joseph's. Along with all programmes recorded from the The Cruinniu na mBad Festival.
Medjugorje Conference and Day of Prayer
Special Guest Speaker Sr. Briege McKenna. Saturday 31st August, Neptune Stadium, Cork. Tickets €20 from Veritas and online at Eventbrite.ie Contact Sean on 086 2959380.
Lough Derg 2019
One-day retreats resume on Saturday 17th August and continue on specific days until Sunday 29th September. For bookings or further information telephone Maureen or Lorraine on 071 9851518. Email: info@loughderg.org  www.loughderg.org
Dates for your Diary for 2020
Confirmation 2020
Ballinderreen N.S.: Tuesday, 3rd March at 11am
Kinvara St. Joseph's N.S.: Wednesday 1st April, in St. Joseph's Church at 1pm
Doorus N.S. & Northampton N.S.: Tuesday Wednesday, 1st April at 3pm in St. Joseph's Church
COMMUNION

Northampton N.S.: Saturday 25th April
Doorus N.S.:. Saturday 9th May
Ballinderreen N.S.: Saturday 16th May
St. Joseph's N.S.: Saturday 23d May
(All ceremonies at 11am)
Positive Spirit
Accord
Advises couples getting married to book their pre-marriage course at least a year before their wedding date. The course can be booked online www.accord.ie Contact number – 091 562331.
Receiving Holy Communion
For those of you who need to receive Communion from your seat, please sit on the outside of the pew and indicate to the Eucharistic Minister.
Ministers of the Word
Kinvara FM
Is pleased to announce that you can now listen to it on the internet every Saturday and Sunday from 12 noon to 8pm. The Saturday Vigil Mass from St Joseph's Church can now be heard every Sunday at 12 noon on 92.4 FM. Please pass on this news to those in the community who are unable to attend Mass.
Items at the back of Church
You are welcome to take, free of charge, the prayer cards and religious magazines etc. left at the back of the Churches (except the Irish Catholic, which has to be paid for).
Coeliac Hosts
Please indicate to Priest or Minister of Holy Communion as you receive.
Car Parking in Ballinderreen Church grounds
Please do not block the exits in the Church Car Park
Loop Hearing Aid System
This system is now installed in St. Colman's Church, Ballinderreen, St. Colman's Church, Kinvara and St. Joseph's Church, Kinvara. However, this system will not be available in St. Kieran's Church, Doorus as the Church is too small for it to be effective.

In order to avail of this facility please switch your Hearing Aid to the 'T' position.
Induction loop systems are invaluable in assisting hearing aid users to understand spoken language, particularly in situations where there is background noise. Hopefully, this will be of great benefit to all hearing aid users.
Notices for the Parish Newsletter
The deadline for notices for the Parish Newsletter is 12 noon on Thursday. Community notices are welcome when there is space, and if suitable for a Church newsletter. Please try to keep them as brief as possible. Notices of a commercial nature cannot be included in the Newsletter.
Communion
Please walk up on the right and down on the left to ease congestion
Parking, St. Colman's Church Kinvara
For Health & Safety reasons, please do not park along the wall to the left hand side of the barrier. Thank You.
Please Note
Church gate collections are to be taken up after Mass.
Parish Office
Parish Office Opening Hours:
| | | |
| --- | --- | --- |
| Tuesday & Wednesday | Ballinderreen | 9.30am—12.30pm |
| Thursday & Friday | Kinvara | 9.30am—12.30pm |
Parish office phone no. 086-8577644