28/07/2019 :: 17th Sunday in Ordinary Time
Rest In Peace
We Pray for
Sheila Carey, who died last Sunday in England,
mother of Marian Coy, Doorus.
Sheila's funeral will take place in Doorus Church.
Arrangements will be announced later.
Sincere sympathy to Marian and her family.
May Sheila Rest In Peace
and may Perpetual Light shine upon her.
Go dtuga Dia suaimhneas síoraí di.
Communion visits to the housebound
Fr. Hugh will visit those who cannot come to Mass due to illness or old age, on
Thursday next, 1st August in Kinvara,
and
Friday 2nd in Ballinderreen.
If anybody in the parish is not able to get to Mass at the moment, and would like to receive Communion at home, please contact Fr Hugh, or Catherine, the parish secretary, to be added to the list for a monthly visit.
Baptism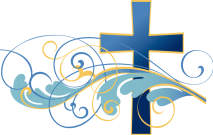 Congratulations to
Mila Quinn, Tyrone,
Emmet Fallon, Canada,
Dylan Tipper, Ballinderreen,
and
Ben Crotty, New York
who were baptised recently in St. Colman's Church, Ballinderreen.
Also, Wonderful Congratulations to
Eva Gallagher, Nogra,
and
Joey Curtin, Garyland
who were baptised recently in St. Kieran's Church, Doorus.
We welcome Joey, Eva, Ben, Dylan, Emmet and Mila into our Christian Community.
Anniversaries & Intentions
Please pray for the following for whom Mass will be offered

July

Saturday 27th
7.00pm
Kinvara
[St. Joseph's]
Danny Connolly, R.I.P. & family intentions.
Sunday 28th
9.00am
Doorus
People of the Parish
10.30am
Ballinderreen
Tom Shiels, Mulrook [10th Anniversary]
12.00 noon
Kinvara
[St.Colman's]
John Joseph Fahy, Townagh East [1st Anniversary]
Tuesday 30th
7.00pm
Ballinderreen
Special Intention
Wednesday 31st
11.45am
Blake Manor
People of the Parish

August

Thursday 1st
10.00am
Kinvara
[St. Joseph's]
John Finnegan, Cloonasee [Anniversary] & deceased family members
Friday 2nd
10.00am
Kinvara
[St. Joseph's]
Mass
Saturday 3rd
7.00pm
Kinvara
[St. Joseph's]
Mass
Sunday 4th
9.00am
Doorus
Mass
10.30am
Ballinderreen
Tom Gill, late of Keamsella & Kent, Months Mind.
Mary Keenan, Tyrone, 3rd Anv. & deceased members of the family.
12.00 noon
Kinvara
[St.Colman's]
People of the Parish
Last Sunday's Collection
Ballinderreen: € 644.79
Kinvara: € 1,015.56
A sincere "Thank You"
A sincere 'Thank you' for your kindness, generosity and support.
All the money collected in the weekend collections goes towards the maintenance and upkeep our Parish and Churches.
St Colman's Church Kinvara 200th Anniversary
St Colman's Church is the official parish Church of Kinvara Parish, and is the oldest Church still in use in the Diocese of Galway, Kilmacduagh and Kilfenora.
The date of dedication of a Church is considered its 'birthday' and this is the 200th anniversary year of the dedication of St Colman's Church. Don't forget to put on your diary the evening of music and culture with presentation on the history of St Colman's Church in Kinvara Community Centre on Saturday, 21st September, and the 200th anniversary Mass, to be celebrated by Bishop Brendan Kelly on Sunday 22nd at 12 noon.
Thank you to those who contributed to the special collection for the garden outside St Colman's Church and other works, if there are sufficient proceeds. The total contributed to date is €2,039. Contributions can still be made using the special envelopes at the entrances to the Kinvara Churches. Thanks to the parishioners who have been working on the garden.
CHY3 Forms for Parish Contributions
Thank you to those who sent in the form. In doing so, you are giving a good help to the parish. If you received a form and still have it for sending in, please do so as soon as possible. If you are not eligible, it would be good if you send in the slip included to state that, so that further letters will not be sent out to you. Sincere thanks to all who use the envelope box system, which makes it possible for the parish to avail of the contributions from Revenue to registered charities. * If you would be willing to use an envelope box for your parish contributions, please contact the parish office. *
Next week: Mission Appeal for the Franciscan Brothers
Each year, the Diocese gives permission to a different missionary order to make a mission appeal in all the parishes of the diocese. This year is the turn of the Franciscan Brothers. They are known for the agricultural college in Mountbellew. They now work in Kenya and Uganda in the fields of education, agricultural colleges, and distribution of food, water and medicine during times of draught, famine, and conflict. Brother Brian Johnson will speak about their mission at all Masses in Ballinderreen and Kinvara next weekend and will make a collection for the Franciscan Brothers.
Youth 2000 Summer Festival
15th – 18th August, Clongowes Wood College, Co. Kildare. The Youth 2000 Summer Festival is Youth 2000's largest event and the largest Catholic youth event in Ireland with over 1,000 attending. Free buses going from all around Ireland. For more information and to book your place visit www.youth2000.ie/
Cruinniú na mBád Mass
Please note that the 12 noon Mass on Sunday 11th August will be celebrated at the pier in Kinvara, for the Cruinniú na mBád, instead of in St Colman's Church. Best wishes to the organisers of the Cruinniú, making the preparations for this year's gathering of the boats.
Parish Office Hours For Race Week
Please note that the Parish Office will be closed from Wednesday 31st July until Wednesday 7th August. Hours for next week as follows:
Monday 29th July—Ballinderreen: 9.30am—12.30pm
Tuesday 30th July—Kinvara: 9.30am—12.30pm
First Saturdays Devotion at Knock
The Five First Saturdays Devotion is being hosted in Knock next Saturday 3rd August. Starts at 11.00am with Rosary, meditations, and concluding with Holy Mass at 12 noon, with enrolment of the brown scapular and Confessions.
The Poor Clares in Nuns Island
Invite you to join them in celebrating the feast day of their foundress, St Clare of Assisi. Celebrations begin on 10th August, the eve of the feast day, at 5.30pm, with evening prayer including a liturgical re-enactment of the last hours of St Clare's life. This is followed by an opportunity to meet and greet the Sisters. On Sunday 11th, the Feast of St Clare, Mass at 8am will be followed by another opportunity to meet and greet the Sisters.
Medjugorje Conference
and Day of Prayer: with Sr. Briege McKenna. Saturday 31st August, Neptune Stadium, Cork. Tickets €20.00 available from Veritas and online at Eventbrite.ie. Contact Sean O'Shaughnessy 086 2959380.
Ballinderreen GAA Lotto
No's: 4, 21, 25, 27. No winner. One match 3: John Davis. Jackpot: €8,500. Draw will take place in Raftery's, Sat 27th.
Exhibition of Michael Killeen's paints and artefacts
Will take place in the Courthouse Art Gallery Kinvara—opening on Friday, 2nd August. Michael was a native-born Kinvara artist, from Dunguaire. His pictures feature the rich tapestry of life in Kinvara in the 1930's, Dunguaire Castle, sailing boats, farming, climins, etc. All invited, and it is hoped that locals will be able to identify some of the people in the photographs with Michael! Please come and enjoy this journey into Kinvara's past.
Gort & District Show
Saturday 10th August at Community Centre and Community School Ground. A great day out for all the family.
Social Dancing
Turloughmore Social Centre is set to come alive with music and dance this race week when it will host an afternoon of social dancing and jiving on Saturday 3rd of August. Live music with the Blue Ridge Country Band for the event. Prizes on offer for the best jiving couple. A great afternoon promised!
The Irish Catholic newspaper
is currently available in Ballinderreen Church and St Joseph's Church, Kinvara. However, very few copies are being purchased. This paper reports many items of interest on faith and Church matters. However, perhaps the availability of such news on the internet means that sales in these parishes have declined. The paper will remain on sale for a few more weeks, but if sales remain very low, numbers ordered will be cut back or even cease to be sold at the Churches here. The Irish Catholic is available, in any case, in Costcutter in Kinvara.
Kinvara FM Mass Broadcast
Those who are housebound might like to know that Kinvara FM radio broadcasts a recording of the Kinvara Saturday evening vigil Mass, on Sundays at 12 noon. It can be accessed at www.kinvarafm.com  Thanks to Christina Connolly of Kinvara FM who produces the recording.
To listen to an interview with Fr Hugh Clifford and local historian Jeff O'Connell, talking to presenters, Seamus Gallagher and Christina Connolly about events planned for celebrating the two hundred years of the dedication  of St Colman's Church, go on the web- www.kinvarafm.com and click on to latest podcast, "Kinvara Reporting 13-07-19"
Lough Derg 2019
The Three Day Pilgrimage is currently open. You may begin on any day until Tuesday 13th August. Advance booking is not necessary. The Lough Derg team can help you to co-ordinate public transport or link up with pilgrimage organisers in your locality. Call Lorraine on 071 9861518 or email: info@loughderg.org
Dates for your Diary for 2020
Confirmation 2020
Ballinderreen N.S.: Tuesday, 3rd March at 11am
Kinvara St. Joseph's N.S.: Wednesday 1st April, in St. Joseph's Church at 1pm
Doorus N.S. & Northampton N.S.: Tuesday Wednesday, 1st April at 3pm in St. Joseph's Church
COMMUNION

Northampton N.S.: Saturday 25th April
Doorus N.S.:. Saturday 9th May
Ballinderreen N.S.: Saturday 16th May
St. Joseph's N.S.: Saturday 23d May
(All ceremonies at 11am)
Positive Spirit
Accord
Advises couples getting married to book their pre-marriage course at least a year before their wedding date. The course can be booked online www.accord.ie Contact number – 091 562331.
Receiving Holy Communion
For those of you who need to receive Communion from your seat, please sit on the outside of the pew and indicate to the Eucharistic Minister.
Ministers of the Word
Kinvara FM
Is pleased to announce that you can now listen to it on the internet every Saturday and Sunday from 12 noon to 8pm. The Saturday Vigil Mass from St Joseph's Church can now be heard every Sunday at 12 noon on 92.4 FM. Please pass on this news to those in the community who are unable to attend Mass.
Items at the back of Church
You are welcome to take, free of charge, the prayer cards and religious magazines etc. left at the back of the Churches (except the Irish Catholic, which has to be paid for).
Coeliac Hosts
Please indicate to Priest or Minister of Holy Communion as you receive.
Car Parking in Ballinderreen Church grounds
Please do not block the exits in the Church Car Park
Loop Hearing Aid System
This system is now installed in St. Colman's Church, Ballinderreen, St. Colman's Church, Kinvara and St. Joseph's Church, Kinvara. However, this system will not be available in St. Kieran's Church, Doorus as the Church is too small for it to be effective.

In order to avail of this facility please switch your Hearing Aid to the 'T' position.
Induction loop systems are invaluable in assisting hearing aid users to understand spoken language, particularly in situations where there is background noise. Hopefully, this will be of great benefit to all hearing aid users.
Notices for the Parish Newsletter
The deadline for notices for the Parish Newsletter is 12 noon on Thursday. Community notices are welcome when there is space, and if suitable for a Church newsletter. Please try to keep them as brief as possible. Notices of a commercial nature cannot be included in the Newsletter.
Communion
Please walk up on the right and down on the left to ease congestion
Parking, St. Colman's Church Kinvara
For Health & Safety reasons, please do not park along the wall to the left hand side of the barrier. Thank You.
Please Note
Church gate collections are to be taken up after Mass.
Parish Office
Parish Office Opening Hours:
| | | |
| --- | --- | --- |
| Tuesday & Wednesday | Ballinderreen | 9.30am—12.30pm |
| Thursday & Friday | Kinvara | 9.30am—12.30pm |
Parish office phone no. 086-8577644