23/06/2019 :: 12th Sunday in Ordinary Time
Exams 2019
Best wishes to our Junior and Leaving Cert students who will be doing exams this week. We'll be remembering you in our prayers.
Baptism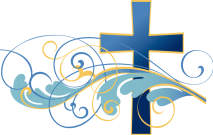 Congratulations to
Joseph Adam Hastings, Crushoa,
Martin James Sheehan, Killorglin,
and
Rian Voisin, Dublin,
who were baptised recently in Kinvara.
We welcome Rian, Martin and Joseph into our Christian Community.
Rest In Peace
We Pray for
Nora McGovern (née Quinn), Drumshambo, Co Leitrim,
sister of the late Grainne Byrne, Kinvara
who died recently.
Sincere sympathy to her family.
May Nora Rest In Peace
and may Perpetual Light shine upon her.
Go dtuga Dia suaimhneas síoraí di.
Corpus Christi Procession
Date For your Diary:
There will be a
Corpus Christi procession
after the St. Joseph's Kinvara 7pm Mass
on Saturday, 22nd June.
The First Holy Communion children are invited to come in their dresses and suits to walk in the procession.
Anniversaries & Intentions
Please pray for the following for whom Mass will be offered

June

Saturday 22nd
7.00pm
Kinvara
[St. Joseph's]
Carmel Donohue, Convent Park [3rd Anniversary]
Sunday 23rd
9am
Doorus
People of the Parish
10.30am
Ballinderreen
John Colman Kelly, Tyrone [1st Anniversary]
Frank Connolly, Carnane [1st Anniversary]
Patrick Hall, Ballyclera [Anniversary]
12.00 noon
Kinvara
[St.Colman's]
Thomas O'Loughlin, Killeenavara [1st Anniversary]
Patrick Cooley, Kinvara [4th Anniversary]
Tuesday 25th
7pm
Ballinderreen
Edward, Kate & Ann Kenny, Bridget & Martin Roche, & Eddie Roche [Anniversary]
Wednesday 26th
11.45am
Blake Manor.
Mass
Thursday 27th
10am
Kinvara
[St. Joseph's]
Mass
Friday 28th
10am
Kinvara
[St. Joseph's]
Mass
Saturday 29th
7.00pm
Kinvara
[St. Joseph's]
John & Mary Callanan, Caherglissane [Anniversary]
Sunday 30th
9.00am
Doorus
Dennis Murphy, Kerry [1st Anniversary]
10.30am
Ballinderreen
Ann Quinn, Mulroog East [1st Anniversary]
Michael Margaret & Christy Kearney, Maureen & Pat Dunican &
Carmel Moriarity & Johnny Nee [Anniversary]
Thomas & Mary Hynes, Toureen & deceased family members.
12.00 noon
Kinvara
[St.Colman's]
Sean McInerney, Kinvara West, and deceased family members, Crushoa [Anniversary].
Johnny, Christy, and Mary Green, Kinvara [Anniversary].
Last Sunday's Collection
Ballinderreen: € 606.00
Kinvara: € 912.27
A sincere 'Thank you' for your kindness, generosity and support.
All the money collected in the weekend collections goes towards the maintenance and upkeep our Parish and Churches.
Eucharistic Adoration in Kinvara
Meeting about the Adoration Chapel
Those who come on Thursdays to adore the Blessed Sacrament at St Joseph's Church, Kinvara are invited to a meeting in the Adoration Chapel this Thursday, 27th June at 7.30pm so that Fr Hugh can hear opinions on the refurbishment of the Adoration Chapel from those who have experience of using that room.
Summer Break
Please note that there will be no Thursday Eucharistic Adoration from now until September. The Friday period from after Mass until 11am continues during the Summer.
Mass in Blake Manor
The monthly Mass in Blake Manor Nursing Home will be celebrated this Wednesday, 26th June at 11.45am. All welcome. Therefore, there will not be a 9am Mass in Ballinderreen Church that morning.
Parish Cemetery Masses 2019
Drumacoo: Friday 28th June at 7.30pm
Killeenavara: Tuesday 2nd July at 7pm
Mount Cross: Friday, 30th August at 9pm
Doorus: Sunday, 8th September at 9am
Parkmore: Friday, 13th September at 7.30pm 

St Colman's Church Kinvara 200th Anniversary
Thank you to those who have made contributions to the special collection to fund the opening up of the field next to the Church as a garden, some other improvements and the anniversary celebrations. €673 has been contributed so far. If you would like to contribute, please return the special envelope to the offertory basket or to the parish office or the sacristy. Don't forget to put the 12 noon Mass in St Colman's on Sunday 22nd September in your diary, as well as the evening of music and culture, and presentation on the history of St Colman's Church on Saturday 21st September at 8pm in Kinvara Community Centre.
Ballinderreen GAA Lotto
No's: 2,11,25,28. No winner. One match 3: Colin Forde. Jackpot: €8,000. Draw will take place in O'Looney's, Sat 22nd.
Ballinderreen Tidy Towns
Urgently need volunteers. If you have an hour or two to spare, please contact Rita on 087-2288276 or Hilary on 086-7755246. All help greatly appreciated.
Senior Citizens' Outing
Kinvara Senior Citizens' Summer outing is on 9th July, with a trip to Knock and to Castlebar. Bus departs from Keogh's at 10.30am. Contact Anne on 637359 or Maureen on 637189 to book your seat.
Cycle for Treasure in Ballinderreen
Friday 28th June, to celebrate National Bike Week, a Treasure Hunt on bikes will be held around Ballinderreen, meeting at the Community Centre at 6:45 pm. Treasure Hunt begins at 7:00 pm sharp. Teams of four (max). Solve the clues and discover the treasure. Top three teams in with correct answers wins. Plenty of fun for all. Prizes and refreshments afterwards. Free Event. Helmets and High Viz jackets advised as well as suitable clothing.
Postponed fundraiser
'Your Health is your Wealth' fundraiser for East Galway and Midlands Cancer Centre has been postponed until Oct 13th.
Charitable care-giving organisation
RHS Home Care is a non-commercial home care provider bringing professional home care services to those who need assistance to remain living in their own homes. We are now recruiting new Healthcare Assistants in your area. Potential applicants must have the required Fetac/QQI level 5 (two modules completed care skills and care of the older person). Please email you CV to jobs@rhshomecare.ie or call Aoife on 090 66 25988.
CD launch
Sean Garvey is planning a new CD and is a not for profit venture. Log on to https://www.gofundme.com/  On the Search tab key in 'Sean Garvey' and the landing page title is 'Inspiration For A Nation'.
Positive Spirit
Accord
Advises couples getting married to book their pre-marriage course at least a year before their wedding date. The course can be booked online www.accord.ie Contact number – 091 562331.
Receiving Holy Communion
For those of you who need to receive Communion from your seat, please sit on the outside of the pew and indicate to the Eucharistic Minister.
Ministers of the Word
Kinvara FM
Is pleased to announce that you can now listen to it on the internet every Saturday and Sunday from 12 noon to 8pm. The Saturday Vigil Mass from St Joseph's Church can now be heard every Sunday at 12 noon on 92.4 FM. Please pass on this news to those in the community who are unable to attend Mass.
Items at the back of Church
You are welcome to take, free of charge, the prayer cards and religious magazines etc. left at the back of the Churches (except the Irish Catholic, which has to be paid for).
Coeliac Hosts
Please indicate to Priest or Minister of Holy Communion as you receive.
Car Parking in Ballinderreen Church grounds
Please do not block the exits in the Church Car Park
Loop Hearing Aid System
This system is now installed in St. Colman's Church, Ballinderreen, St. Colman's Church, Kinvara and St. Joseph's Church, Kinvara. However, this system will not be available in St. Kieran's Church, Doorus as the Church is too small for it to be effective.

In order to avail of this facility please switch your Hearing Aid to the 'T' position.
Induction loop systems are invaluable in assisting hearing aid users to understand spoken language, particularly in situations where there is background noise. Hopefully, this will be of great benefit to all hearing aid users.
Notices for the Parish Newsletter
The deadline for notices for the Parish Newsletter is 12 noon on Thursday. Community notices are welcome when there is space, and if suitable for a Church newsletter. Please try to keep them as brief as possible. Notices of a commercial nature cannot be included in the Newsletter.
Communion
Please walk up on the right and down on the left to ease congestion
Parking, St. Colman's Church Kinvara
For Health & Safety reasons, please do not park along the wall to the left hand side of the barrier. Thank You.
Please Note
Church gate collections are to be taken up after Mass.
Parish Office
Parish Office Opening Hours:
| | | |
| --- | --- | --- |
| Tuesday & Wednesday | Ballinderreen | 9.30am—12.30pm |
| Thursday & Friday | Kinvara | 9.30am—12.30pm |
Parish office phone no. 086-8577644