19/05/2019 :: 5th Sunday of Easter
Baptism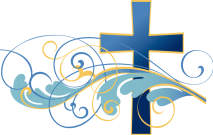 Congratulations to
Georgie Smith, Trellick, Kinvara
who was baptised recently.
We welcome Georgie into our Christian Community.
Rest In Peace
We Pray for
Evelyn Roche, Gort,
mother of Fr. Joe Roche, P.P., Ardrahan and Kilchreest, former Administrator of Ballinderreen and Kinvara,
Paddy O'Meara, Mallow,
father of Paul O'Meara, Mulrook
and
Eileen Feeney, Spiddal,
grand-aunt of Áine Feeney, Kiltiernan
who died recently.
Sincere sympathy to their families.
May Eileen, Paddy and Evelyn Rest In Peace
and may Perpetual Light shine upon them.
Go dtuga Dia suaimhneas síoraí dóibh.
First Communion

Congratulations to the 34 pupils of St Joseph's NS, Kinvara who received their First Holy Communion this Saturday. Next Saturday, 25th May, at 11am, pupils of St Sourney's N.S., Ballinderreen will receive their First Communion in Ballinderreen Church. May they always find joy in receiving Our Lord Jesus as food for their spiritual journey.
Anniversaries & Intentions
Please pray for the following for whom Mass will be offered

May

Saturday 18th
7.00pm
Kinvara
[St. Joseph's]
Paul O'Shaughnessy, Parkroe [1st Anniversary]
Nora O'Connor [Anniversary]
Sunday 19th
9am
Doorus
People of the Parish
10.30am
Ballinderreen
Bernard Jordan, Toureen East [1st Anniversary]
12.00 noon
Kinvara
[St.Colman's]
Paddy Conole, Tawnagh [1st Anniversary]
Paddy Kilkelly, Crushoa [Anniversary]
Laurence & Mary Kate Moroney, Funchin & deceased family members
Tuesday 21st
7pm
Ballinderreen
People of the Parish
Wednesday 22nd
9am
Ballinderreen
Mass
Thursday 23rd
10am
Kinvara
[St. Joseph's]
Mass
Friday 24th
10am
Kinvara
[St. Joseph's]
Mass
Saturday 25th
7.00pm
Kinvara
[St. Joseph's]
Pakie & Maureen Flaherty, Killina [Anniversary]
Patricia & Patrick Madden & Michael John Fahy, Moy [Anniversary]
Sunday 26th
9.00am
Doorus
People of the Parish
10.30am
Ballinderreen
Edward & Maureen Larkin, Toureen [Anniversary]
12.00 noon
Kinvara
[St.Colman's]
John & Mary Noone, Carnamadra [Anniversary] & deceased family members.
Michael, Margaret & Martin Quinn, Gortnaclough [Anniversary]
Last Sunday's Collection
Ballinderreen: € 762.95
Kinvara: € 1,115.26
A sincere 'Thank you' for your kindness, generosity and support.
All the money collected in the weekend collections goes towards the maintenance and upkeep our Parish and Churches.
Rosary at Ballinderreen Grotto
The Rosary will be recited at the grotto outside Ballinderreen Church at 8pm this Wednesday evening and all the Wednesdays of Our Lady's month of May.
Seamount Graduation Mass
Congratulations to the Leaving Certificate students of Seamount College who will mark their graduation with Mass this Thursday, 23rd May at 7pm in St. Joseph's Church, Kinvara. May the Holy Spirit inspire you for the Leaving Cert exams.
Outdoor Mass at Blake Manor
The annual May Mass outdoors at Blake Manor Nursing home will be celebrated on Tuesday 28th May at 7pm. All welcome to join the community of Blake Manor for the Mass.
Diocesan Pilgrimage to Knock
The Galway Diocesan Pilgrimage to Knock takes place this Sunday, 19th May. The Sacrament of the Sick will be celebrated in the Basilica at 2.30pm and the Mass will be celebrated at 3pm.
Pilgrimage to Lough Derg
Tuesday 11th June—Thursday 13th June. Depart Claregalway Church at 8am on Tuesday 11th. Contact Claregalway Parish Office on 091-798741 before Friday 31st May for more information or to book your place.
Galway – Lough Derg Pilgrimage
Friday 7th – Sunday 9th June. Departing Renmore Church on Friday 7th June at 6.45am. Pick up points at Maldron Hotel, Oranmore, Claregalway and Tuam Garda Station. Other pick up points can be arranged if required. For further information and bookings contact Patrizia on 086 4073192 or 091 753763.
Faith Old & New
A Pilgrimage to Ballintubber Abbey: Wednesday 12th June, 10:30am–4:30pm. Booking essential. All information: www.jesuitcentregalway.ie Tel. 086 8776537 or email: jesuitcentregalway@gmail.com
Kinvara Alive Picnic Afternoon
Sunday 26th May, 2pm—4pm in the garden at St Joseph's Church, Kinvara. A Community 'Bring n Share'. Music, treats, games & more. Don't forget your picnic mat, chairs, etc. All Welcome! Kinvara Alive raises awareness about wellbeing and mental health in our community. For more information on the activities of Kinvara Alive, see www.kinvaraalive.com
Kinvara Community Clean-Up
Saturday 25th of May in Kinvara from 12pm—2pm. Meeting point: Community Centre Hall. Be a part of it and help support our village and tidy towns plans for 2019. Please bring spades, refuse bags, yard brushes etc. Text your first name only and or group to Maria 086 8170107 in advance. Refreshments will be served afterwards in the Community hall. Check out our Tidy Towns Facebook page for further details.
Ballinderreen GAA Lotto
No's… 20, 21, 24, 27.. No winner.. 2 lucky dips: Andrew Linnane & Tom Byrne. Jackpot €7,500. Draw will take place in O'Donoghue's Sat 18th.
Galway Hospice Croagh Patrick Climb
Will take place on Saturday 15th June 2019. Register through www.galwayhospice.ie/climb or contact Galway Hospice on 091 770868. Please support.
Knock Counselling Centre
"Temper your Anger", 2-Day Anger Management Course, Sat 8th & Sun 9th June. Contact Peter Devers on 094 9375032 or log on to www.knockshrine.ie
Training and Employment Roadshow
"Make the Link" in May. Free information event on education, training and employment opportunities in Galway. Thursday 23rd May, The Lady Gregory Hotel, Gort, 10am—1pm.
VTOS Galway City-Open Day
Thursday May 23rd from 9.30am – 3.30pm. A wide range of free courses available- QQI level 4 and 5. Contact 091 566885 or vtosgalwaycity.ie
Dates for your Diary for 2019
COMMUNION


Doorus N.S.:. Saturday 11th May
St. Joseph's N.S.: Saturday 18th May
Ballinderreen N.S.: Saturday 25th May
Positive Spirit
Accord
Advises couples getting married to book their pre-marriage course at least a year before their wedding date. The course can be booked online www.accord.ie Contact number – 091 562331.
Receiving Holy Communion
For those of you who need to receive Communion from your seat, please sit on the outside of the pew and indicate to the Eucharistic Minister.
Ministers of the Word
Kinvara FM
Is pleased to announce that you can now listen to it on the internet every Saturday and Sunday from 12 noon to 8pm. The Saturday Vigil Mass from St Joseph's Church can now be heard every Sunday at 12 noon on 92.4 FM. Please pass on this news to those in the community who are unable to attend Mass.
Items at the back of Church
You are welcome to take, free of charge, the prayer cards and religious magazines etc. left at the back of the Churches (except the Irish Catholic, which has to be paid for).
Coeliac Hosts
Please indicate to Priest or Minister of Holy Communion as you receive.
Car Parking in Ballinderreen Church grounds
Please do not block the exits in the Church Car Park
Loop Hearing Aid System
This system is now installed in St. Colman's Church, Ballinderreen, St. Colman's Church, Kinvara and St. Joseph's Church, Kinvara. However, this system will not be available in St. Kieran's Church, Doorus as the Church is too small for it to be effective.

In order to avail of this facility please switch your Hearing Aid to the 'T' position.
Induction loop systems are invaluable in assisting hearing aid users to understand spoken language, particularly in situations where there is background noise. Hopefully, this will be of great benefit to all hearing aid users.
Notices for the Parish Newsletter
The deadline for notices for the Parish Newsletter is 12 noon on Thursday. Community notices are welcome when there is space, and if suitable for a Church newsletter. Please try to keep them as brief as possible. Notices of a commercial nature cannot be included in the Newsletter.
Communion
Please walk up on the right and down on the left to ease congestion
Parking, St. Colman's Church Kinvara
For Health & Safety reasons, please do not park along the wall to the left hand side of the barrier. Thank You.
Please Note
Church gate collections are to be taken up after Mass.
Parish Office
Parish Office Opening Hours:
| | | |
| --- | --- | --- |
| Tuesday & Wednesday | Ballinderreen | 9.30am—12.30pm |
| Thursday & Friday | Kinvara | 9.30am—12.30pm |
Parish office phone no. 086-8577644