13/10/2019 :: 28th Sunday in Ordinary Time
Baptism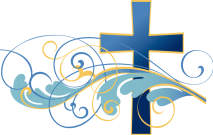 Congratulations to
Paul Moran, Newtown, Kilcolgan
who was baptised recently in Ballinderreen.
We welcome Paul into our Christian Community.
Rest In Peace
We Pray for
Donald Moloney, Northampton, Kinvara,
Margaret Sweeney, Toureen, Ballinderreen,
Jim Henry, Blake Manor Nursing Home and Dyke Road, Galway,
Mary Ryan, Killina, Kinvara
Eddie Fitzpatrick, Glangevlin, Co. Cavan,
brother of Mary Quinn, Tyrone, Ballinderreen,
Christy Fahy, Leixlip, formerly Rinneen, Doorus,
brother of James Fahy, Rinneen and Catherine Lyons, Toureen,
and
Joe Dalton, Dublin,
brother of Paul Dalton, Northampton
May Joe, Christy, Eddie, Mary, Jim, Margaret and Donald Rest In Peace
and may Perpetual Light shine upon them.
Sincere sympathy to their families.
Go dtuga Dia suaimhneas síoraí díobh.
Ballinderreen Harvest Mass
We give thanks to God for the gifts of the harvest at the 10.30am Mass in Ballinderreen this Sunday. Thanks to those who prepared the harvest display in the Church. There will be tea and refreshments for all in the Acorn Centre behind the Church after Mass.
Anniversaries & Intentions
Please pray for the following for whom Mass will be offered

October

Saturday 12th
7.00pm
Kinvara
[St. Joseph's]
Kathleen Ryder, Cahercon [Months Mind]
Tommy & Tessie Kavanagh, Trellick [Anniversary]
Melliora Duffy, Dundalk [Anniversary]
Sunday 13th
9.00am
Doorus
People of the Parish
10.30am
Ballinderreen
Frank Moran Snr. & Frank Moran Jnr. Newtown [Anniversary]
John, Michael & Eddie Clasby, Toureen [Anniversary]
Bridget Greaney, Caheradoo [Anniversary]
12.00 noon
Kinvara
[St.Colman's]
Matilda & Joe Leech, Loughcurra [Anniversary] & deceased family members
John Fahy, Kinvara West, [6th Anniversary] & deceased members Fahy family
Tuesday 15th
7.00pm
Ballinderreen
People of the Parish
Wednesday 16th
9.00am
Ballinderreen
Mass
Thursday 17th
10.00am
Kinvara
[St. Joseph's]
Mass
Friday 18th
10.00am
Kinvara
[St. Joseph's]
Mass
Saturday 19th
7.00pm
Kinvara
[St. Joseph's]
Joe McCormack, Parkroe [Months Mind]
Joe Corless, Kinvara [Anniversary]
Sunday 20th
9.00am
Doorus
Paddy Costello, Aughinish South [Anniversary] & deceased members of the Costello family, Aughinish & America.
Michael & Maureen Collins, Geeha [Anniversary]
10.30am
Ballinderreen
Sarah Fordham, Tyrone [Anniversary]
Patrick Linnane, Drumacoo [Anniversary]
Suzanne Stafford, Dublin [Anniversary]
12.00 noon
Kinvara
[St.Colman's]
People of the Parish
Last Sunday's Collection
Ballinderreen: € 594.43
Kinvara: € 1,000.64
A sincere 'Thank you' for your kindness, generosity and support.
All the money collected in the weekend collections goes towards the maintenance and upkeep our Parish and Churches.
Adoration of the Blessed Sacrament in Ballinderreen
The Blessed Sacrament is exposed in Ballinderreen Church every Tuesday evening from 6pm until close to Mass time at 7pm. The Sacrament of Confession is available during that time. Please consider spending an hour in the presence of Our Lord in the Blessed Sacrament. It's a chance to spend time in contemplation, thanks, prayer and adoration.
Harvest Dues
Sincere thanks to those who have already returned the Harvest Dues envelope to the Church. There is an envelope in the envelope box at this time of year for this collection. For those not using the boxes, there are extra envelopes at the Church doors. Your support is appreciated, as the dues collections fund the priest's salary and other expenses of Galway Diocese relating to priests.
Today: Rosary on the Coast in Kinvara
Today, Sunday, we will join with the Rosary on the Coast going on around the country for life, faith, and love. The Rosary will be recited at the Pier in Kinvara at 2.30pm. All welcome.
Next week: Special Collection for the Missions
Next Sunday is Mission Sunday. Those using the parish envelope box will find an envelope for next week for the propagation of the faith collection. The proceeds support the mission of the Church throughout the world. October 2020 has been designated as Extraordinary Mission Month by Pope Francis.
RESCHEDULED: Northampton National School Fun Bingo Fundraiser
Due to the sad passing of Donald Moloney, the bingo will now take place on Thursday 14th November in Kinvara Community Centre. Doors open at 7.15pm. Starting at 7.30pm. Further information to follow.
Ballinderreen GAA Lotto
No's: 1, 5, 9, 17. No winner. 2 match 3's: Mary T Ruane & Oliver Fawl. Jackpot: €9,600. Draw will take place in O'Donoghue's, Sat 12th.
Ballinderreen Tidy Towns
It is with great sadness that we, the Tidy Towns Committee inform you that we have to disband our group, due to lack of volunteers. We need at least ten more active, committed volunteers in order to continue. As a result, there will be no Christmas tree or decorations around the village this year.
Thank you From Galway Samaritans
For your very generous contribution to our recent collection. A total of €766.34 was collected.
Burren Winterage Community Cattle Drive
11.30 am – 3 pm, Sunday 27th October, Carron, Co. Clare.
A Galway/Mayo Christmas Pilgrimage to the Holy Land
Taking in Bethlehem, Jerusalem, Mount Tabor, Cana, Nazareth, Jericho, the River Jordan, the Dead Sea and the Sea of Galilee. 8 nights from 19th December. All information from James Treacy at 086 057 2216.
Triduum to St. Gerard Majella
Will take place in Esker Church 14th – 16th October. Daily at 10am & 8pm. Blessing with First Class Relic at all sessions. For more details, visit  www.redemptoristsesker.ie
Chronic lymphocytic leukaemia Ireland (Cll)
Is a blood cancer charity supporting patients in Ireland. Afternoon of information and support on November 16th, 1pm—4.30pm at The Ardilaun Hotel. Contact info@cll.ie or phone 086 4115195 for registration details.
East Galway and Midlands Cancer Support Centre
Brackernagh, Ballinasloe. Pamper day fundraiser this Sunday from 11am to 4.30pm. There will an array of mini therapies to sample, talks to attend, sing alongs and sound therapy, nutrition talks, sand play and so much more. Donation of €25 per person on the door and this includes a light lunch. Please come along and support this wonderful and life giving centre. 
Self Help Africa Fundraiser
10 Course Italian Banquet on Friday 18th October, 7pm in Ajla Restaurant, Clarenbridge. An evening of authentic food, good wine and entertainment with Sean Slattery & The Connections. All proceeds will go to relief funds in Africa, with the aid of Ronan Scully and Self Help Africa. Tickets €75. Contact Elaine 087 6739696 for further details & tickets. Your support would be greatly appreciated. Thank you.
SCCUL Sanctuary Therapeutic Support Day
For individuals experiencing life challenges, Wednesday 16th October, 10.00am to 3.00pm in Kilcornan Estate, Clarinbridge. Attendees welcome to bring a friend. Cost €20pp inc. hot lunch. Places limited. Further info/booking: 087 3466220.
Dates for your Diary for 2020
Confirmation 2020
Ballinderreen N.S.: Tuesday, 3rd March at 11am
Kinvara St. Joseph's N.S.: Wednesday 1st April, in St. Joseph's Church at 1pm
Doorus N.S. & Northampton N.S.: Tuesday Wednesday, 1st April at 3pm in St. Joseph's Church
COMMUNION

Northampton N.S.: Saturday 25th April
Doorus N.S.:. Saturday 9th May
Ballinderreen N.S.: Saturday 16th May
St. Joseph's N.S.: Saturday 23d May
(All ceremonies at 11am)
Kinvara Prayer Meeting
Every Wednesday, 7pm—8pm in the Chapel of Adoration, St. Joseph's Church Kinvara. All Welcome.
Weekday Mass
With the schools back in action, some parents might like to be aware that you would be very welcome at the morning weekday Masses. Parents leaving children to school in Ballinderreen N.S. might find the 9am Wednesday Mass in Ballinderreen Church a suitable time (except for the last Wednesday of each month when Mass is in Blake Manor Nursing Home at 11.45 am instead). Mass is at 10am in St. Joseph's Church, Kinvara on Thursdays and Fridays.
Medjugorje Mass, Knocknacarra
On the last Thursday of every month, a free bus will leave St. Joseph's Church at 7pm and St. Colman's Church, Ballinderreen at 7.15pm. Contact Mary Farrell on 065 7078009 or 087 2104829.
Positive Spirit
Accord
Advises couples getting married to book their pre-marriage course at least a year before their wedding date. The course can be booked online www.accord.ie Contact number – 091 562331.
Receiving Holy Communion
For those of you who need to receive Communion from your seat, please sit on the outside of the pew and indicate to the Eucharistic Minister.
Ministers of the Word
Kinvara FM
Is pleased to announce that you can now listen to it on the internet every Saturday and Sunday from 12 noon to 8pm. The Saturday Vigil Mass from St Joseph's Church can now be heard every Sunday at 12 noon on 92.4 FM. Please pass on this news to those in the community who are unable to attend Mass.
Items at the back of Church
You are welcome to take, free of charge, the prayer cards and religious magazines etc. left at the back of the Churches (except the Irish Catholic, which has to be paid for).
Coeliac Hosts
Please indicate to Priest or Minister of Holy Communion as you receive.
Car Parking in Ballinderreen Church grounds
Please do not block the exits in the Church Car Park
Loop Hearing Aid System
This system is now installed in St. Colman's Church, Ballinderreen, St. Colman's Church, Kinvara and St. Joseph's Church, Kinvara. However, this system will not be available in St. Kieran's Church, Doorus as the Church is too small for it to be effective.

In order to avail of this facility please switch your Hearing Aid to the 'T' position.
Induction loop systems are invaluable in assisting hearing aid users to understand spoken language, particularly in situations where there is background noise. Hopefully, this will be of great benefit to all hearing aid users.
Notices for the Parish Newsletter
The deadline for notices for the Parish Newsletter is 12 noon on Thursday. Community notices are welcome when there is space, and if suitable for a Church newsletter. Please try to keep them as brief as possible. Notices of a commercial nature cannot be included in the Newsletter.
Communion
Please walk up on the right and down on the left to ease congestion
Parking, St. Colman's Church Kinvara
For Health & Safety reasons, please do not park along the wall to the left hand side of the barrier. Thank You.
Please Note
Church gate collections are to be taken up after Mass.
Parish Office
Parish Office Opening Hours:
| | | |
| --- | --- | --- |
| Tuesday & Wednesday | Ballinderreen | 9.30am—12.30pm |
| Thursday & Friday | Kinvara | 9.30am—12.30pm |
Parish office phone no. 086-8577644