06/10/2019 :: 27th Sunday in Ordinary Time
Baptism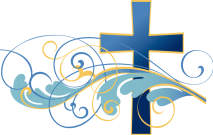 Congratulations to
Daniel Callanan, Northampton
who was baptised recently.
We welcome Daniel into our Christian Community.
Ballinderreen Harvest Mass
We give thanks to God for the gifts of the harvest at the 10.30am Mass in Ballinderreen this Sunday. Thanks to those who prepared the harvest display in the Church. There will be tea and refreshments for all in the Acorn Centre behind the Church after Mass.
Anniversaries & Intentions
Please pray for the following for whom Mass will be offered

October

Saturday 5th
7.00pm
Kinvara
[St. Joseph's]
People of the Parish
Sunday 6th
9.00am
Doorus
Mass
10.30am
Harvest Mass
Ballinderreen
Lacky Quinn & Sr. Nora Quinn, Tyrone [Anniversary] & deceased family.
Lil Helebert, Clough [Anniversary]
Tom Connolly, Liskevin [Anniversary]
Mattie & Mary Rose Silk, Funchin [Anniversary]
12.00 noon
Kinvara
[St.Colman's]
Deceased members of the O'Connor family, Newline.
Eddie & Katie Connolly, Killina [Anniversary]
Tuesday 8th
7.00pm
Ballinderreen
People of the Parish
Wednesday 9th—
9.00am
Ballinderreen
Thanksgiving intention
Thursday 10th
10.00am
Kinvara
[St. Joseph's]
Mass
Friday 11th
10.00am
Kinvara
[St. Joseph's]
Seamount College Opening of Year Mass
Saturday 12th
7.00pm
Kinvara
[St. Joseph's]
Kathleen Ryder, Cahercon [Months Mind]
Tommy & Tessie Kavanagh, Trellick [Anniversary]
Sunday 13th
9.00am
Doorus
People of the Parish
10.30am
Ballinderreen
Frank Moran Snr. & Frank Moran Jnr. Newtown [Anniversary]
John, Michael & Eddie Clasby, Toureen [Anniversary]
Bridget Greaney, Caheradoo [Anniversary]
12.00 noon
Kinvara
[St.Colman's]
Matilda & Joe Leech, Loughcurra [Anniversary] & deceased family members
John Fahy, Kinvara West, [6th Anniversary] & deceased members Fahy family
Last Sunday's Collection
Kinvara: € 1,131.84
Ballinderreen: € 694.81
A sincere 'Thank you' for your kindness, generosity and support.
All the money collected in the weekend collections goes towards the maintenance and upkeep our Parish and Churches.
Next Sunday: Rosary on the Coast, Kinvara
Next Sunday, 13th October, we will join with the Rosary on the Coast going on around the country for life, faith, and love. The Rosary will be recited at the Pier in Kinvara at 2.30pm. All welcome.
Kinvara Altar Servers
Forms have been distributed to 4th class in St Joseph's N.S. and Northampton N.S. and to third class in Doorus N.S. with the invitation to join the Altar Servers in the three Churches of Kinvara. If you and your child decide that he or she would like to join, please complete the forms and return them to the class teacher, school secretary or parish office as soon as possible. Thank you to all our excellent current Altar Servers for your dedication.
Harvest Dues
Sincere thanks to those who have already returned the Harvest Dues envelope to the Church. There is an envelope in the envelope box at this time of year for this collection. For those not using the boxes, there are extra envelopes at the Church doors. Your support is appreciated, as the dues collections fund the priest's salary and other expenses of Galway Diocese relating to priests.
Mass for those who died during the year
For your diary: The Mass to pray for those who died during the year will be celebrated in Ballinderreen Parish on Tues 5th November at 7pm and in Kinvara Parish on Fri 15th November at 7pm. Families of those whose funerals were held in the parishes during the year are invited. If you wish to attend and would like to have names of family members/ friends whose funerals took place elsewhere this year included, please give their names to Catherine in the Parish Office. All welcome. Tea/coffee afterwards in the Acorn Centre, Ballinderreen/ Pastoral Centre, Kinvara.
Seamount College
Catholic Voluntary Secondary School
School Information Evening: For prospective 2020 first year students and their parents. Tuesday, 8th October. Principal's speech, 4.30pm & 6pm. Contact: The Principal, 091 637362, email: admin@seamountcollege.ie Website: www.seamountcollege
Seamount College Opening of Year Mass: The Mass to pray for God's blessings on the students and staff of Seamount College for the 2019-20 academic year will be celebrated in St Joseph's Church, Kinvara this Friday 11th October at 10.00am
Northampton N.S.
Annual Fun Bingo Fundraiser: Saturday 12th October, Kinvara Community Centre. Doors open at 7.30pm, starts at 7.45pm. Tickets €10 available at the door. Great prizes and fun to be had!
Home Safety in Ballinderreen
Following some recent break-ins in the Ballinderreen area, a suggestion was made at a recent Parish Pastoral Council meeting that the parish newsletter issue a call for a WhatsApp group or some form of neighbourhood alert initiative to be started. If there is somebody or a group who would be willing to start something, you would be welcome to contact the parish office so that your initiative could be publicised in this newsletter and Parish Facebook and website.
Young At Heart, Kinvara
Resumes Monday 7th October, 2pm—4pm, Pastoral Centre. Meet every two week. New members Welcome, contact Catherine Quinn on 085 8816960.
Ballinderreen Lunch Club
Fri 11th Oct from 1.30pm. Contact Carmel on 087 9929390 or Mary 087 9444898.
Kinvara Active Retirement
Tour to Actons Hotel, Kinsale, 21st Oct for 3 nights. Details from Eilish 087 2554611.
Ballinderreen GAA Lotto
No's: 12, 13, 25, 31. No winner. One match 3: Jayden McCallon. Jackpot: €9,500. Draw will take place in O'Looney's, Sat 5th.
Kinvara Tidy Towns
Learn more about pruning and getting plants and trees ready for winter? Short session on how best to prune, Sat. 19th Oct, 11am – 1pm, (meet in Memorial Garden) Please bring garden tools.
Pamper Day Fundraiser
For East Galway and Midlands Cancer Support Centre in Brackernagh, Ballinasloe. Sun 13th October 11am to 4.30pm. Donation €25 per person, includes light lunch. Contact Marguerite 086-0356970.
Coping with Life Situations of Grief and Loss Workshop
Saturday 5th October, 10:00am to 4:00pm, Westside Resource Centre. Donation €10. Please book in advance. Contact Mary at 086 3836567, or Imelda at 086 6098887.
Croí's Galway Stroke Support Group
Next meeting Thursday October 10th from 2pm – 4pm in the Croí Centre, Newcastle, Galway. The topic will be 'Understanding Stroke Medications'. Admission free. Contact 091 544310.
Dates for your Diary for 2020
Confirmation 2020
Ballinderreen N.S.: Tuesday, 3rd March at 11am
Kinvara St. Joseph's N.S.: Wednesday 1st April, in St. Joseph's Church at 1pm
Doorus N.S. & Northampton N.S.: Tuesday Wednesday, 1st April at 3pm in St. Joseph's Church
COMMUNION

Northampton N.S.: Saturday 25th April
Doorus N.S.:. Saturday 9th May
Ballinderreen N.S.: Saturday 16th May
St. Joseph's N.S.: Saturday 23d May
(All ceremonies at 11am)
Kinvara Prayer Meeting
Every Wednesday, 7pm—8pm in the Chapel of Adoration, St. Joseph's Church Kinvara. All Welcome.
Weekday Mass
With the schools back in action, some parents might like to be aware that you would be very welcome at the morning weekday Masses. Parents leaving children to school in Ballinderreen N.S. might find the 9am Wednesday Mass in Ballinderreen Church a suitable time (except for the last Wednesday of each month when Mass is in Blake Manor Nursing Home at 11.45 am instead). Mass is at 10am in St. Joseph's Church, Kinvara on Thursdays and Fridays.
Medjugorje Mass, Knocknacarra
On the last Thursday of every month, a free bus will leave St. Joseph's Church at 7pm and St. Colman's Church, Ballinderreen at 7.15pm. Contact Mary Farrell on 065 7078009 or 087 2104829.
Positive Spirit
Accord
Advises couples getting married to book their pre-marriage course at least a year before their wedding date. The course can be booked online www.accord.ie Contact number – 091 562331.
Receiving Holy Communion
For those of you who need to receive Communion from your seat, please sit on the outside of the pew and indicate to the Eucharistic Minister.
Ministers of the Word
Kinvara FM
Is pleased to announce that you can now listen to it on the internet every Saturday and Sunday from 12 noon to 8pm. The Saturday Vigil Mass from St Joseph's Church can now be heard every Sunday at 12 noon on 92.4 FM. Please pass on this news to those in the community who are unable to attend Mass.
Items at the back of Church
You are welcome to take, free of charge, the prayer cards and religious magazines etc. left at the back of the Churches (except the Irish Catholic, which has to be paid for).
Coeliac Hosts
Please indicate to Priest or Minister of Holy Communion as you receive.
Car Parking in Ballinderreen Church grounds
Please do not block the exits in the Church Car Park
Loop Hearing Aid System
This system is now installed in St. Colman's Church, Ballinderreen, St. Colman's Church, Kinvara and St. Joseph's Church, Kinvara. However, this system will not be available in St. Kieran's Church, Doorus as the Church is too small for it to be effective.

In order to avail of this facility please switch your Hearing Aid to the 'T' position.
Induction loop systems are invaluable in assisting hearing aid users to understand spoken language, particularly in situations where there is background noise. Hopefully, this will be of great benefit to all hearing aid users.
Notices for the Parish Newsletter
The deadline for notices for the Parish Newsletter is 12 noon on Thursday. Community notices are welcome when there is space, and if suitable for a Church newsletter. Please try to keep them as brief as possible. Notices of a commercial nature cannot be included in the Newsletter.
Communion
Please walk up on the right and down on the left to ease congestion
Parking, St. Colman's Church Kinvara
For Health & Safety reasons, please do not park along the wall to the left hand side of the barrier. Thank You.
Please Note
Church gate collections are to be taken up after Mass.
Parish Office
Parish Office Opening Hours:
| | | |
| --- | --- | --- |
| Tuesday & Wednesday | Ballinderreen | 9.30am—12.30pm |
| Thursday & Friday | Kinvara | 9.30am—12.30pm |
Parish office phone no. 086-8577644