15/09/2019 :: 24th Sunday in Ordinary Time
St Colman's Church Kinvara
200th Anniversary of Dedication
St Colman's Church, Kinvara Bicentenary Celebrations
Next weekend, we will celebrate the 200th anniversary of the dedication of St Colman's Church, the official parish Church of Kinvara, the oldest Church still in use for worship in the Diocese of Galway, Kilmacduagh and Kilfenora.
Final progress meeting
There will be a meeting for those who came to the recent progress meeting and anybody else who would like to help, this Tuesday 17th September at 8pm in St Colman's Church. Thanks to all who have been doing great work on the different elements of the celebrations.
Bicentenary Cultural Evening
Kinvara Community Centre, Sat. Sept. 21st at 8pm. An evening of music, history and song to celebrate the Bicentenary of St Colman's Church Kinvara. Featuring music from Kinvara School of Traditional Music and Culture, and Seamount College students, songs performed by Fiona Corless (Mezzosoprano) and Maeve Cairney (Soprano) accompanied on piano by Martina King, and a presentation on the history of St Colman's Church by Áine and Jeff O'Connell. All welcome. Admission: Donation at the door.
200th Anniversary Mass
The focus of the celebrations will be the Bicentenary Mass in St Colman's Church on Sunday 22nd September at 12 noon, with Bishop Brendan Kelly as chief celebrant. We will give thanks to God for these 200 years of faith and prayer in St Colman's Church. Straight after the Mass, we will have the opening of the new Church garden by Councillor Joe Byrne and blessing by Bishop Brendan Kelly. There will be refreshments for all outside the Church afterwards, in tents being kindly lent by the army. If you would like to contribute a cake, biscuits, milk, etc., please leave them in at the tents on Sunday morning or to the Community Centre the evening before during our cultural event.
** Bicentenary Mass: Sunday 22nd Sept at 12pm
Baptism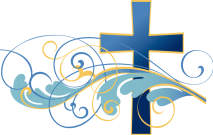 Congratulations to
Luka Ward, Castletaylor, Ardrahan,
who was baptised recently.
We welcome Luka into our Christian Community.
Rest In Peace
We Pray for those who have died recently:
Róisín Codyre, Mincloon, Rahoon,
mother of Úna Codyre, Doorus,
Tom Foster,
Brothers of Charity House, Drumacoo and Castlerea, Co. Roscommon,
Kathleen Ryder,
Cahercon, Kinvara and Blake Manor
and
Tom Shaughnessy, Clonberne,
father of Della Killoran, Ballinderreen.
May Tom Shughnessy, Kathleen, Tom Foster and Róisín Rest In Peace
and may Perpetual Light shine upon them.
Sincere sympathy to their families.
Go dtuga Dia suaimhneas síoraí díobh.
Priests Rotation Weekend
The priests of the South Galway parishes are rotating around the parishes this weekend. The celebrant for Ballinderreen and Kinvara had not yet been decided when this newsletter went to print, but we welcome him to these parishes.
Anniversaries & Intentions
Please pray for the following for whom Mass will be offered

September

Saturday 14th
7.00pm
Kinvara
[St. Joseph's]
David McCormack, Northampton [1st Anniversary].
Thomas & Mary Shaughnessy & Una & Paddy Sullivan, Kinvara [Anniversary].
Sunday 15th
9.00am
Doorus
The deceased members of the Brann Family Mountscribe.
John O'Sullivan, Nogra [11th Anniversary].
10.30am
Ballinderreen
Patrick & Margaret Lane, Lavallyconnor [Anniversary] & Cannon Walsh, former Parish Priest of Ballinderreen
Edward & Nora Fitzgerald, Ballinderreen [Anniversary]
12.00 noon
Kinvara
[St.Colman's]
People of the parish
Tuesday 17th
7.00pm
Ballinderreen
People of the Parish
Wednesday 18th
9am
Ballinderreen
Mass
Thursday 19th
10.00am
Kinvara
[St. Joseph's]
Mass
Friday 20th
No 10am Mass
Saturday 21st
7.00pm
Kinvara
[St. Joseph's]
Mattie Kilkelly [Anniversary] & deceased family members
Sunday 22nd
9.00am
Doorus
People of the Parish
10.30am
Ballinderreen
Mary Vesey, Parkroe [Anniversary]
Margaret & Matt O'Sullivan, Bantry [Anniversary]
Joe O'Connor, Ballinderreen [Anniversary]
12.00 noon
Kinvara
[St.Colman's]
200th Anniversary Mass
Last Sunday's Collection
Ballinderreen: € 507.60
Kinvara: € 1,027.05
A sincere 'Thank you' for your kindness, generosity and support.
All the money collected in the weekend collections goes towards the maintenance and upkeep our Parish and Churches.
Medjugorje Mass, Knocknacarra
The last Thursday of every month, a free bus will leave St. Joseph's Church at 7pm and St. Colman's Church, Ballinderreen at 7.15pm. Contact Mary Farrell on 065 7078009 or 087 2104829.
No Mass this Friday in Kinvara
Please note that there will be no Kinvara 10am Mass this Friday 20th September. Also, please note that the Parish Office will be closed next Thursday 19th.
Esker Retreat Centre Athenry
'Beginning Experience' weekend from 18–20 October, for people who have lost a spouse through separation, divorce, or death. Contact Maureen at 087 664 6896 or Josie at 087 988 1143.
Doorus Church Cleaning
Monday 16th Sept at 7.30pm. All welcome.
Congratulations
to the Ballinderreen members of the Galway camogie team who won the All-Ireland senior championship last Sunday: Emma Helebert, Lisa Casserly, and Siobhán Coen, and Robbie Lane, strength and conditioning coach. Well done to Leanne Helebert and Fiona Ryan on reaching the intermediate camogie final.
Ballinderreen Community Centre
Friday 20th Sept 9.30pm: Culture Night. Music, Song & Dance. Everybody welcome.
Saturday 21st Sept 12.00: Ballinderreen NS Art Exhibition on Europe in Action.
Saturday 21st Sept at 8.00pm: Concert in aid of Cancer Care West/Maura Burke Memorial Foundation. Sligo Band Gatehouse and the 2019 Senior All-Ireland fiddle champion Dylan Carlos & his band. Adm: €15. Bookings: 085 1743916.
Ballinderreen Lunch Club
Due to unforeseen circumstances on COPE's part, the lunch club scheduled for September 20th has been cancelled.
Open Studio Event
Join artist Richard Hearns on Culture Night, Fri. Sept. 20th at his home, Mountscribe, Kinvara, H91 A2YX. Paintings on view, music and refreshments from 5pm. Free event and shuttle bus service from St Joseph's Church, 5-9pm. Enquiries Richard 086 2161135.
Ballinderreen Family Fun Day
This Sunday 15th Sept, 1pm—4.30pm at Ballinderreen GAA Grounds.
Ballinderreen GAA Lotto
No's: 10, 13, 15, 26. No winner. 2 lucky dips: Ben Crotty & Andrew Linnane. Jackpot: €9,200. Draw will take place in O'Looney's, Sat 14th.
Kinvara/Ballinderreen/New Quay Active Retirement
Resumes next Wed. 18th Sept at 3pm in the Merriman Hotel where we will plan our next adventure! New members most welcome.
Annual Coffee Morning for Galway Hospice
This Thursday 19th Sept. in The Pier Head, Kinvara. Meet your friends for a coffee and a chat, and support your local hospice at the same time. Looking forward to seeing you!
Dates for your Diary for 2020
Confirmation 2020
Ballinderreen N.S.: Tuesday, 3rd March at 11am
Kinvara St. Joseph's N.S.: Wednesday 1st April, in St. Joseph's Church at 1pm
Doorus N.S. & Northampton N.S.: Tuesday Wednesday, 1st April at 3pm in St. Joseph's Church
COMMUNION

Northampton N.S.: Saturday 25th April
Doorus N.S.:. Saturday 9th May
Ballinderreen N.S.: Saturday 16th May
St. Joseph's N.S.: Saturday 23d May
(All ceremonies at 11am)
Weekday Mass
With the schools back in action, some parents might like to be aware that you would be very welcome at the morning weekday Masses. Parents leaving children to school in Ballinderreen N.S. might find the 9am Wednesday Mass in Ballinderreen Church a suitable time (except for the last Wednesday of each month when Mass is in Blake Manor Nursing Home at 11.45 am instead). Mass is at 10am in St. Joseph's Church, Kinvara on Thursdays and Fridays.
Positive Spirit
Accord
Advises couples getting married to book their pre-marriage course at least a year before their wedding date. The course can be booked online www.accord.ie Contact number – 091 562331.
Receiving Holy Communion
For those of you who need to receive Communion from your seat, please sit on the outside of the pew and indicate to the Eucharistic Minister.
Ministers of the Word
Kinvara FM
Is pleased to announce that you can now listen to it on the internet every Saturday and Sunday from 12 noon to 8pm. The Saturday Vigil Mass from St Joseph's Church can now be heard every Sunday at 12 noon on 92.4 FM. Please pass on this news to those in the community who are unable to attend Mass.
Items at the back of Church
You are welcome to take, free of charge, the prayer cards and religious magazines etc. left at the back of the Churches (except the Irish Catholic, which has to be paid for).
Coeliac Hosts
Please indicate to Priest or Minister of Holy Communion as you receive.
Car Parking in Ballinderreen Church grounds
Please do not block the exits in the Church Car Park
Loop Hearing Aid System
This system is now installed in St. Colman's Church, Ballinderreen, St. Colman's Church, Kinvara and St. Joseph's Church, Kinvara. However, this system will not be available in St. Kieran's Church, Doorus as the Church is too small for it to be effective.

In order to avail of this facility please switch your Hearing Aid to the 'T' position.
Induction loop systems are invaluable in assisting hearing aid users to understand spoken language, particularly in situations where there is background noise. Hopefully, this will be of great benefit to all hearing aid users.
Notices for the Parish Newsletter
The deadline for notices for the Parish Newsletter is 12 noon on Thursday. Community notices are welcome when there is space, and if suitable for a Church newsletter. Please try to keep them as brief as possible. Notices of a commercial nature cannot be included in the Newsletter.
Communion
Please walk up on the right and down on the left to ease congestion
Parking, St. Colman's Church Kinvara
For Health & Safety reasons, please do not park along the wall to the left hand side of the barrier. Thank You.
Please Note
Church gate collections are to be taken up after Mass.
Parish Office
Parish Office Opening Hours:
| | | |
| --- | --- | --- |
| Tuesday & Wednesday | Ballinderreen | 9.30am—12.30pm |
| Thursday & Friday | Kinvara | 9.30am—12.30pm |
Parish office phone no. 086-8577644